Santiago Creel has withdrawn from the contest to become the 2024 presidential election candidate of the Broad Front for Mexico (FAM) and thrown his weight behind Senator Xóchitl Gálvez.
The field of aspirants to the opposition bloc's nomination has thus narrowed to two: Gálvez, a National Action Party (PAN) senator, and Senator Beatriz Paredes of the Institutional Revolutionary Party (PRI).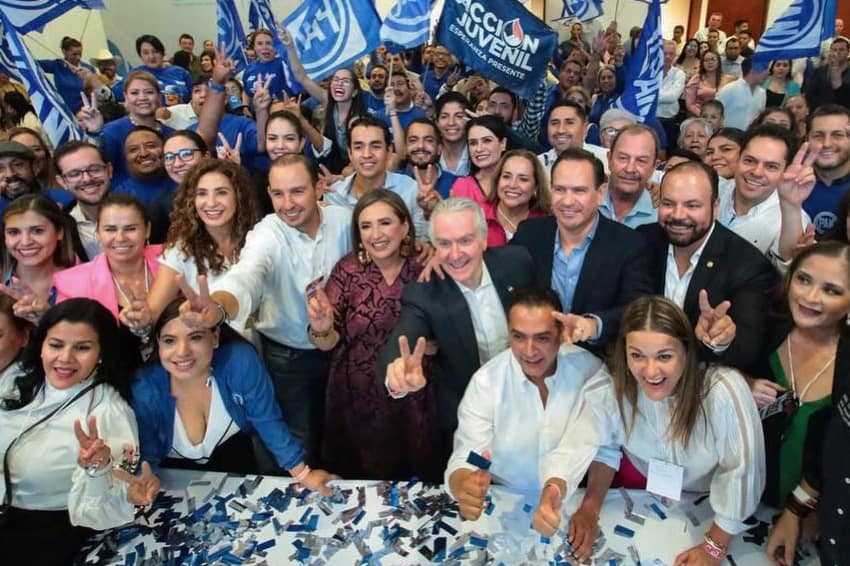 Creel, a former PAN lawmaker who served as federal interior minister between 2000 and 2005, announced his decision in a video message posted to social media on Monday night.
"Today I announce that I'm giving my full support to Xóchitl Gálvez so that she leads the Broad Front for Mexico," he said.
"… To achieve the change Mexico needs, I'm convinced that the best option is to remain united behind Xóchitl," said Creel, who received a letter from some 2,000 PAN supporters including former president Vicente Fox asking him to withdraw from the contest and support Gálvez.
Gálvez, an indigenous Otomí woman from Hidalgo, came out on top in FAM polling conducted to gauge support for four aspirants to its presidential election nomination. With 38.1% support, the senator was significantly more popular than Paredes (26%), Creel (20.1%) and Enrique de la Madrid, who was eliminated from the contest before the commencement of the third and final stage of the FAM's candidate selection process.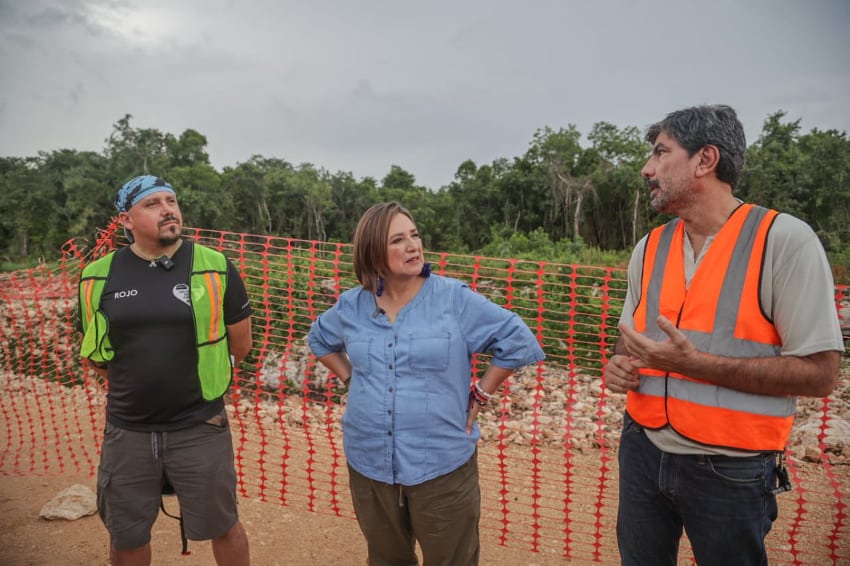 In a video message posted to social media on Tuesday morning, Gálvez said that Creel was one of a "small group of friends" who persuaded her to seek to become a presidential election candidate and revealed that he had committed to support her if polls showed she was more popular than him.
"I remember perfectly well the conversation in your house during which we agreed to work together in this project and I said to you that if you were ahead in the polls I would support you and you told me exactly the same thing. Today you're keeping your word," she said.
Gálvez offered Creel the job of "general coordinator" of her campaign is she is successful in securing the FAM nomination, which he promptly accepted. The winner of the selection process will be announced Sept. 3 after additional polling and a direct vote in which registered citizens can cast ballots.
Paredes, now Gálvez's sole rival for the FAM nomination, said on the X social media site on Monday that she respected Creel's decision to withdraw from the contest.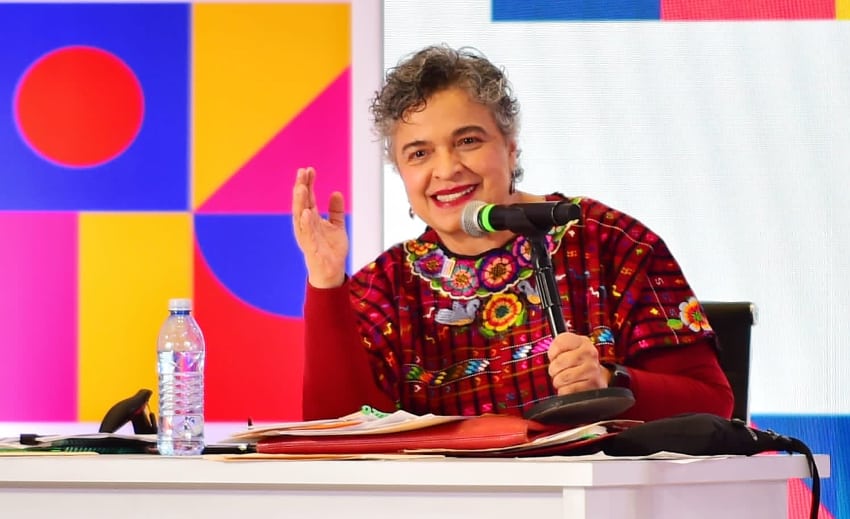 "I believe that his participation enriched the options that, as [the Broad] Front, we presented to society. But he is a mature politician who acts with complete freedom," the PRI senator wrote.
PAN lawmakers and the party's national president Marko Cortés praised Creel for withdrawing from the FAM contest in favor of Gálvez.
"You have taken a decision that demonstrates your political stature and love for the country. We value your generosity and recognize that you place Mexico above your personal aspirations," Cortés wrote on X.
Gálvez and Paredes will participate in three "regional forums" this week before additional polling takes place ahead of the direct vote on Sept. 3.
The winner will represent the FAM, which includes the Democratic Revolution Party in addition to the PAN and the PRI, at the June 2, 2024 presidential election. The leading aspirants to the ruling Morena party's nomination are former Mexico City mayor Claudia Sheinbaum and ex-foreign affairs minister Marcelo Ebrard.
Gálvez's profile has risen rapidly since she announced her intention to seek the presidency in a video posted to social media in late June.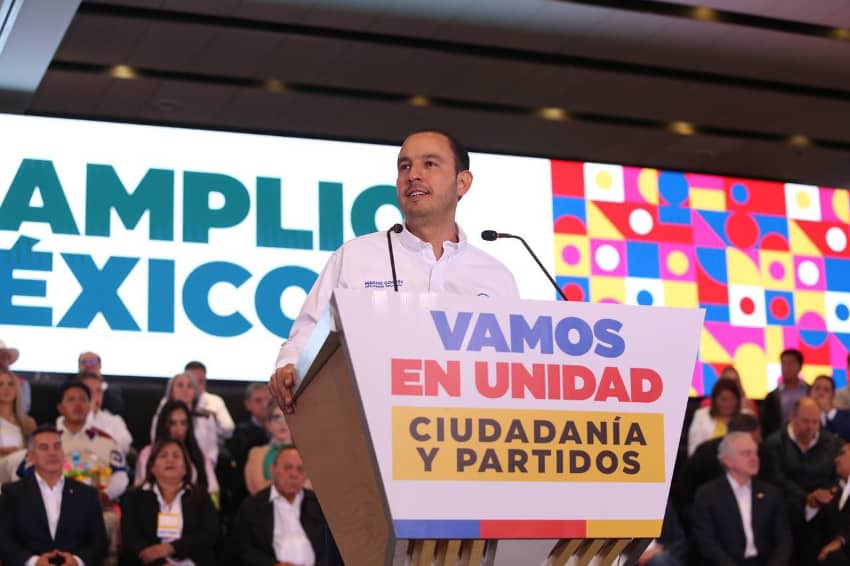 President López Obrador, who claimed in early that Gálvez had already been chosen as the FAM candidate, has repeatedly made verbal attacks on the senator, asserting that she is the representative of an "oligarchy" and implying that she is corrupt. His attacks have only increased Gálvez's name recognition and spurred support for her.
Gálvez, according to PAN chief Cortés, is who "the people are asking for in the streets, the squares, the markets and on social media."
"Xóchitl is who has grown the most in public opinion in the last seven weeks. She managed to change the political game," he said, adding that she has debunked the "false narrative" emanating from the National Palace, the seat of executive power and López Obrador's residence.