Supreme Court Justice Arturo Zaldívar announced his resignation on Tuesday, saying that he would continue to serve Mexico by joining the campaign of Morena presidential candidate Claudia Sheinbaum.
Just over two hours after Zaldívar posted a copy of the resignation letter he sent to López Obrador to his social media accounts, Claudia Sheinbaum took to X, formerly Twitter, to announce that she had met with the justice and that they had agreed to "work together to advance the transformation of the country."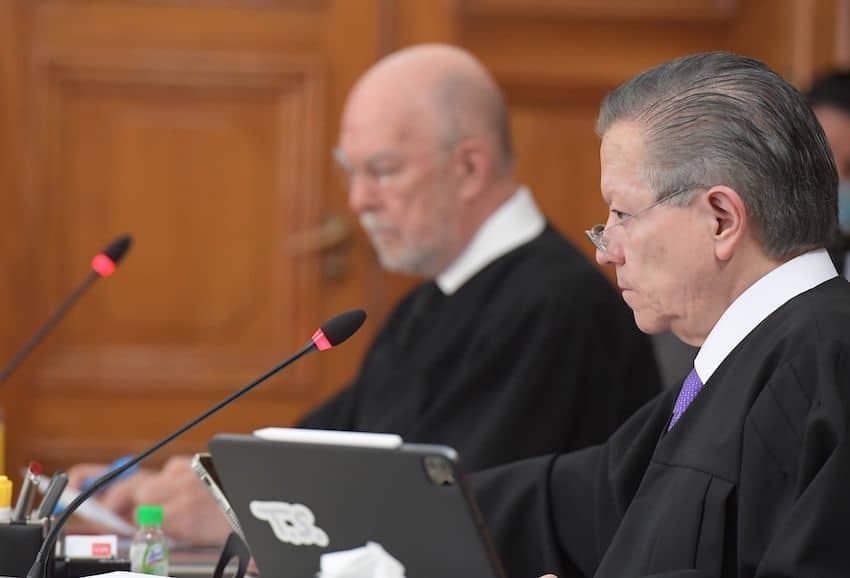 Zaldívar, who was appointed to the Supreme Court (SCJN) during the 2006-12 presidency of Felipe Calderón, said in his letter that he believed that his "cycle" serving on the country's highest court had come to an end, even though his 15-year term is not due to conclude until Nov. 30, 2024.
He said that "the contributions I can make from this position in the consolidation of a better country have become marginal."
Zaldívar, chief justice between 2019 and 2022, was one of three justices out of 11 who regularly favored the current government on rulings. However, their votes were insufficient to stop a range of rulings against the López Obrador administration, including decisions that struck down the controversial electoral reform package that passed Congress earlier this year.
Zaldívar, 64, told López Obrador that he believed that joining the "transformation" movement and contributing to the "construction of a fairer and more egalitarian country" was of "the greatest importance."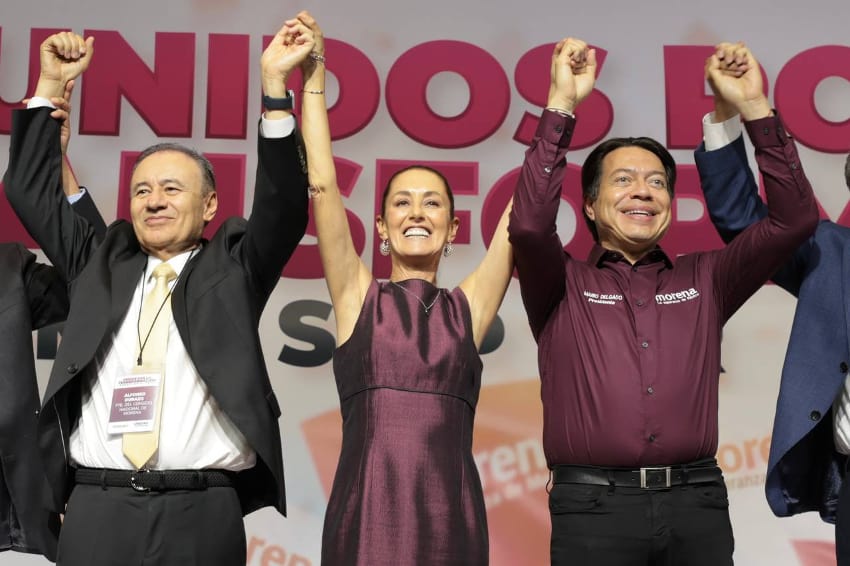 "… I hope to continue collaborating toward [creating] the Mexico we all dream of," he wrote.
In a subsequent interview, Zaldívar said he was joining the political project initiated by López Obrador – and which Sheinbaum hopes to continue as president – as a "matter of conviction."
"I want to make it clear that I'm not leaving the court to take on a public position. I'm going to join a political-social project in which I believe in order to consolidate the transformation of the country, to support a project whose primary focus are those who have the least and need the most," he said.
"… I'm joining a woman I admire, trust and have affection for," Zaldívar said, referring to Sheinbaum.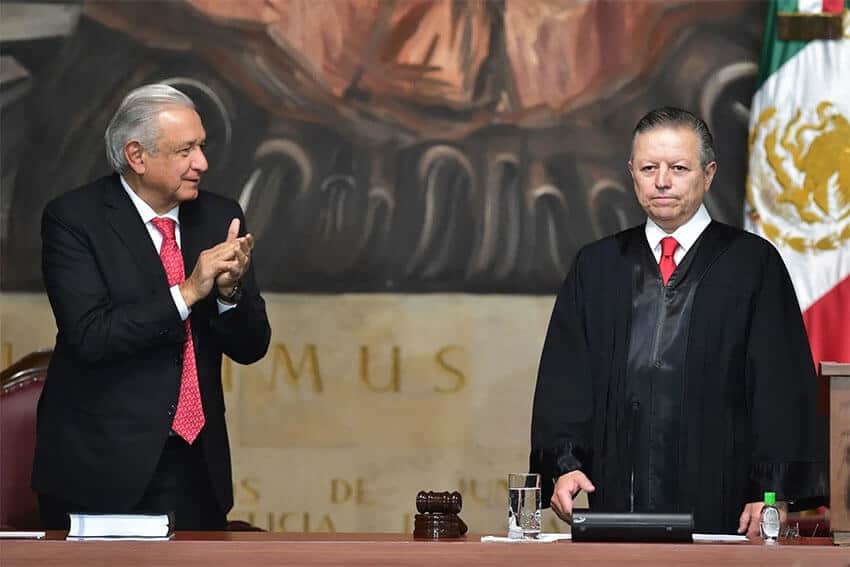 "I think she is an educated, intelligent, committed and sensitive woman, who I have no doubt will be a great president of Mexico," he said.
His resignation as a Supreme Court justice must be approved by the Senate, in which the ruling Morena party and its allies have a majority.
The SCJN said in a brief statement on Tuesday that it was awaiting the opinion of the president and the Senate on the matter, "in accordance with the provisions in the constitution."
The court noted that article 98 of the constitution says that resignations of Supreme Court justices "will only proceed for serious reasons" and that they must be referred to the executive and, if accepted, subsequently sent to the Senate for approval.
López Obrador said Wednesday morning that he had accepted Zaldívar's resignation and noted that the Senate will have the "final word" on the matter.
He said he will put forward a short list of three women to replace the outgoing justice and complete the final period of his 15-year term.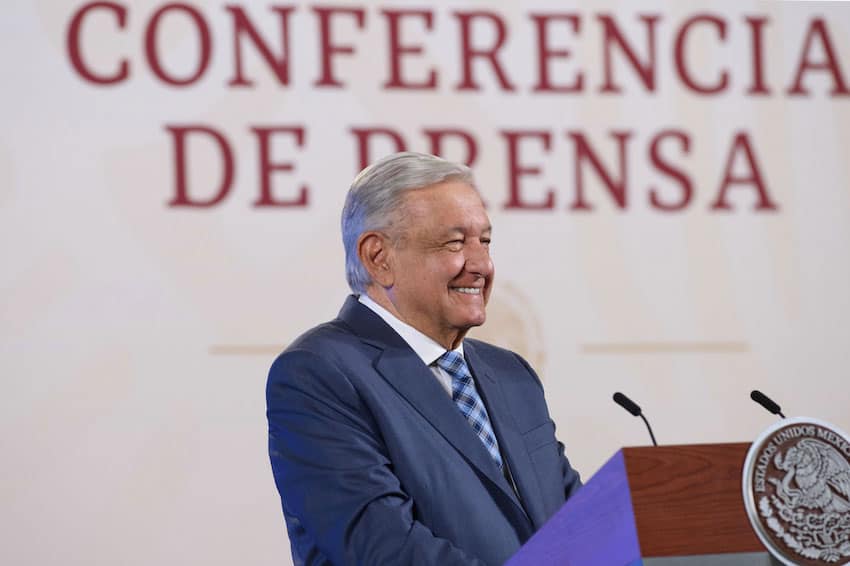 Women are "more honest and hardworking" than men, López Obrador said, adding that he was in favor of Zaldívar's replacement continuing as a SCJN justice beyond the completion of the 15-year term the justice began in 2009.
Zaldívar, who voted in favor of the decriminalization of abortion, is considered a close ally of the president, but the two men are not without their differences, clashing in 2021 over a court ruling on the use of pre-trial detention.
López Obrador is a frequent critic of the judiciary, and Supreme Court justices in particular, claiming that they regularly hand down rulings that favor an elite minority rather than the people of Mexico in general. His government recently eliminated 13 public trusts that helped fund the federal judiciary, including the SCJN, angering court workers.
Before he leaves office next October, López Obrador intends to send a judicial reform bill to Congress, which, among other things, would allow citizens to directly elect Supreme Court justices and other judges.
Mario Delgado, Morena's national president, said Tuesday that Zaldívar has vast experience and could make "very valuable contributions" to the judicial reform plan.
Time will tell whether he'll take a formal role in the next federal government, if – as is currently expected – Sheinbaum prevails on June 2, 2024.
With reports from Reforma, El Economista, El Universal and El Financiero