With Xóchitl Gálvez now confirmed as the presidential candidate for the Broad Front for Mexico (FAM) opposition coalition, it's an opportune time to look at what a Gálvez presidency might look like.
The National Action Party (PAN) senator was recently interviewed by Expansión Política, the politics site of the Expansión news organization, and expressed views on a range of issues she will face if elected as Mexico's first female president on June 2, 2024.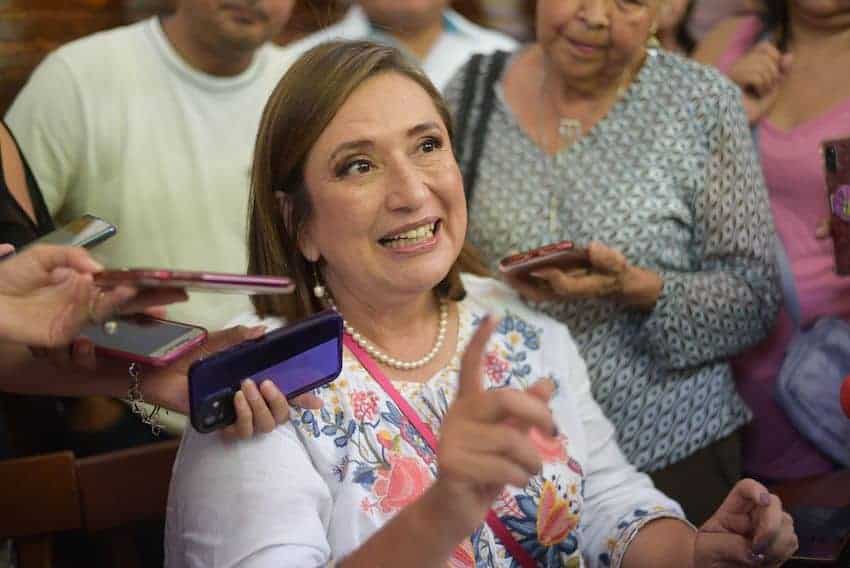 Let's start with her brief answers to a series of rapid fire questions before delving into her more elaborate responses. As a reminder, the FAM is the three-party alliance made up of the PAN, the Institutional Revolutionary Party, or PRI, and the Democratic Revolution Party, or PRD.
Yes or no to tax reform?
"Not at this time."
Yes or no to the army in the streets?
"No to the army in the streets."
Yes or no to help from the United States to combat narcos and crime groups?
"Yes, with limits."
Yes or no to jail for ex-presidents?
"If it's necessary yes, [but] no persecution [of former presidents]."
Would you live in the National Palace (as President López Obrador does)? 
"No."
Yes or no to the legalization of marijuana? 
"Yes to the legalization of marijuana."
The best president of Mexico is …?
"For me it continues to be Benito Juárez."
The biggest mistake of former president Vicente Fox (2000-06) was …?
"Not combating the corruption of the past."
The biggest mistake of former president Felipe Calderón (2006-12) was …?
"Taking the army out to the streets [to combat organized crime] without a strategy."
The biggest mistake of former president Enrique Peña Nieto (2012-18) was …?
"Having a cabinet [full] of criminals."
The biggest mistake of President López Obrador is …?
"His hate," said Gálvez, who has been verbally attacked and portrayed as a tool of Mexico's business elite by the president.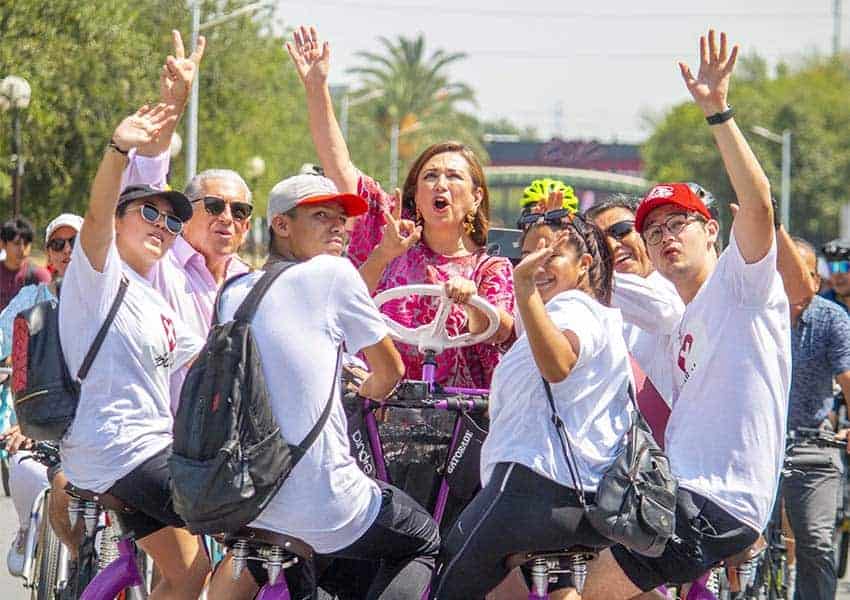 The senator – a company owner, former mayor of a Mexico City borough and head of the government's Indigenous affairs institute during the Fox administration – offered more detailed responses to questions on a range of issues including renewable energy, the opportunity presented by the growing nearshoring phenomenon and the role the business sector would play in a government she leads.
Gálvez on the use of the military for public security tasks 
The presumptive FAM nominee told Expansión Política that the military can play a "controlled" support role in public security, but there should be limits to its involvement and it shouldn't lead the effort to combat crime.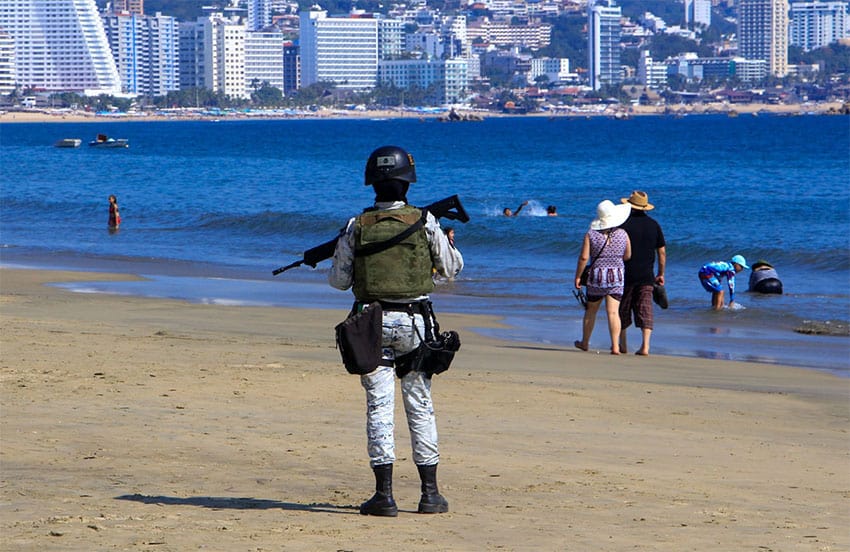 The federal security minister must be a civilian, rather than a military leader, and the National Guard – the security force created by the current government and subsequently put under the control of the military – must be a civilian force, Gálvez said.
(The Supreme Court ruled earlier this year that the transfer of control over the National Guard from the civilian Security Ministry to the Defense Ministry was unconstitutional.)
On what she would do in her first days as president
Gálvez said her first objective as president would be to "recover confidence in the country with the rule of law."
(López Obrador's term as president has been the most violent on record with over 164,000 homicides to date, although the homicide rate declined 10% in 2022.)
On public companies that are under military control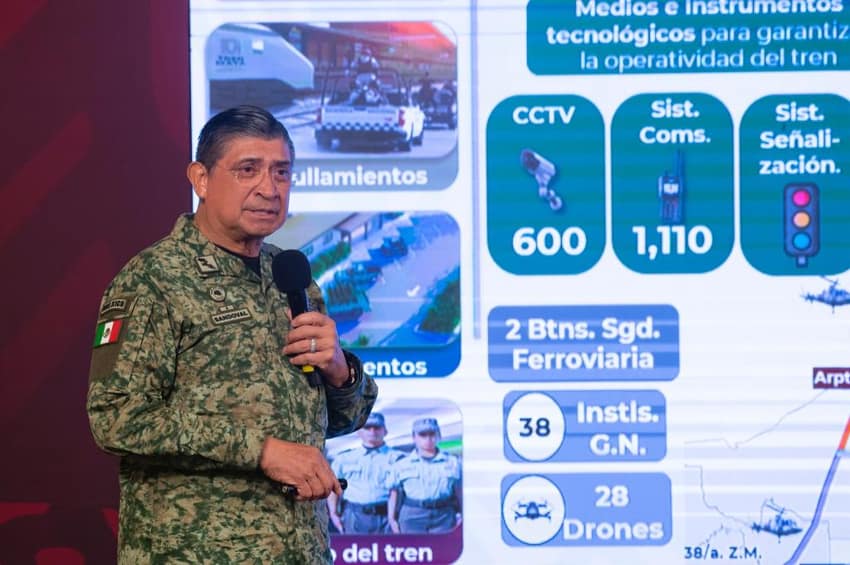 "The efficiency and effectiveness of each of them would have to be reviewed," said Gálvez, referring to firms managing government projects such as the Maya Train railroad.
"I don't like losses, I'm used to having profits so I believe that … [a company] that loses public money has to be reviewed," she said.
On the future of state oil company Pemex 
Asked whether she would "rescue Pemex" (an objective López Obrador says he is pursuing) or create a new state-owned renewable energy company, Gálvez said she would establish Emex, or Energías Mexicanas (Mexican Energy).
The company wouldn't solely be focused on oil, she said. "There are other sources of energy, we can't leave them out and [including them] would give much more financial viability to Pemex," Gálvez said.
"Mexico is a world power in green hydrogen. We're leaving new energies out [of current plans]. Investment won't come to Mexico if there isn't clean energy [here]. We don't have a future if there's no clean energy. Europe already put tariffs on products made with fossil fuels," she said.
On tax reform and the use of pubic money 
Gálvez criticized the current government because the cost of building both the Olmeca Refinery on the Tabasco coast and the Maya Train railroad in Mexico's southeast has vastly exceeded the projects' original budgets.
"There's money [but] we've thrown it away. Why carry out a tax reform if we've thrown public money into the trash?" she said.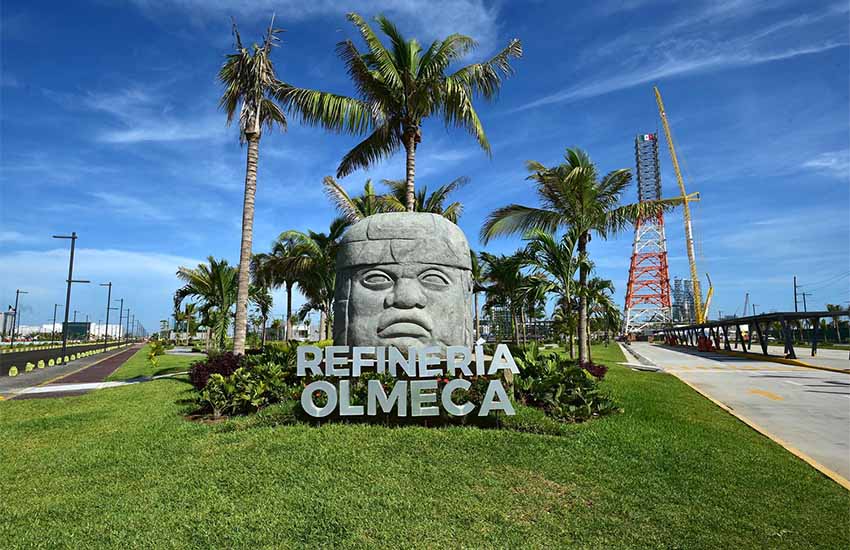 Before any changes to tax policy are made, public resources need to be managed well, Gálvez said. The government also needs to "generate confidence" by implementing "clear public policies" so that new investment arrives, she said.
On what she would do to help attract foreign companies to Mexico
The growing nearshoring phenomenon – in which companies relocate to Mexico to be close to the U.S. market – is "the country's best opportunity" for growth, Gálvez said.
"We can't waste it," she said, adding that the presence of more foreign firms in Mexico will spur economic growth and more revenue will flow into government coffers as a result.
"What do we need [to do]? Improve human capital, give young people English [skills], digital skills, workplace skills," Gálvez said.
The nearshoring "dream" – in which Mexico takes full advantage of the current opportunity – is possible, but it won't happen "as Mexico [currently] is," she said.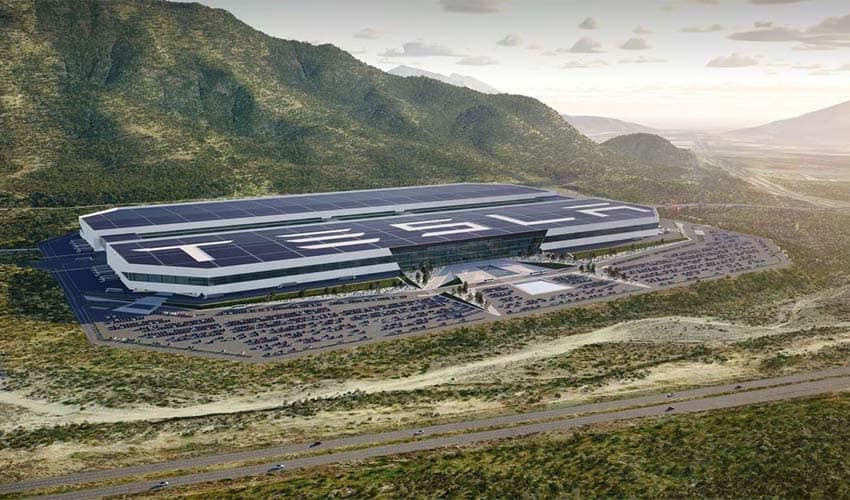 Issues related to water, energy, legal certainty, security and infrastructure need to be resolved or foreign "companies will go to other countries," Gálvez said.
The issues can be resolved if "we get to work" and "stop fighting," she added.
On fracking 
Gálvez said she supports fracking if it's carried out while "respecting the environment."
"Pemex does fracking every day to extract oil. It's nonsense to say that fracking doesn't occur in Mexico," she said, referring to claims made by López Obrador.
"So yes [to fracking], done well, not violating the law like they're doing with the Maya Train in the southeast," Gálvez said.
On the United States
Asked to choose between the United States and China, Gálvez opted for the former, saying that it is Mexico's "logical ally."
"… We have to understand that our main trade partners are the United States and Canada. A lot of jobs come from there, she said.
Gálvez stressed that Mexico shouldn't fight with China or other countries, a view she shares with the current president.
On judicial reform 
Gálvez said she supported judicial reform, explaining that "we need to stop punishing he who steals bread from a store."
"We need a judicial reform that solves [problems with] everyday justice, what people are interested in. … We need a reform for true justice," she said.
(Impunity is a major problem in Mexico, where the perpetrators of the vast majority of homicides in recent years have gone unpunished.)
On the role of business in government
Gálvez, who owns two firms that specialize in "intelligent buildings," said that business sector representatives would play "an important role" in a government she leads as "they're the ones who create wealth and jobs."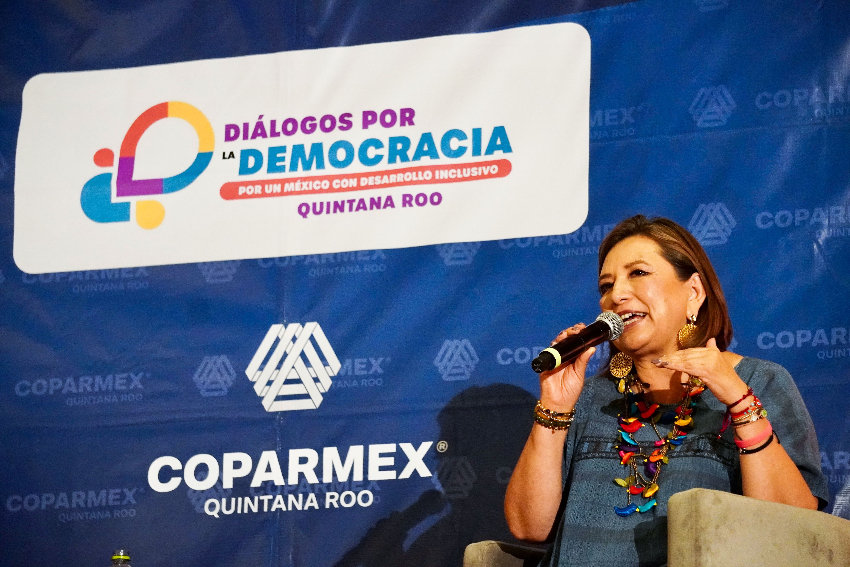 In discussions with such people, the senator said she would advocate for better paid jobs and ask them to pay their taxes.
"What would I give them in exchange? Legal certainty and I wouldn't be harassing them, stigmatizing them or hating them," Gálvez said, adding that she would seek to support and attract companies that specialize in things such as robotics and artificial intelligence.
On why the Mexican people should believe what she says
Without specifying what they were, Gálvez pointed to her past results when asked why people should believe her when most politicians "deceive" or don't do what they promised.
"And because I come from where people suffer," she said, alluding to her upbringing in Tepatepec, Hidalgo.
"… Everyone has to be part of the government," Gálvez added.
"We have to create a great project of citizens' participation. It's not just me, I can't do it on my own. I need the support of all Mexicans," she said.
Gálvez, who has gone from being a relatively obscure senator to a household name in the space of just a couple of months, will be officially designated as the "coordinator" of the Broad Front for Mexico at an event at the Angel of Independence monument in Mexico City on Sunday.
She will become the FAM's presidential candidate when the 2024 electoral period officially commences, and find out who her Morena party rival will be next Wednesday.
With reports from Expansión