The Indigenous Wixárika community of San Sebastián Teponahuxtlán in Nayarit has recovered 2,585 hectares of its ancestral lands – a quarter of the territory it has been struggling to reclaim for nearly 70 years.
The transfer took place peacefully after the Presidential Commission for land restitution assembled to address the dispute negotiated compensation with 13 property owners to return the land to its ancestral inhabitants. This followed a long campaign by the community to enforce 11 sentences in 10 lawsuits brought before the Agrarian Court of District 16 based in Guadalajara, Jalisco.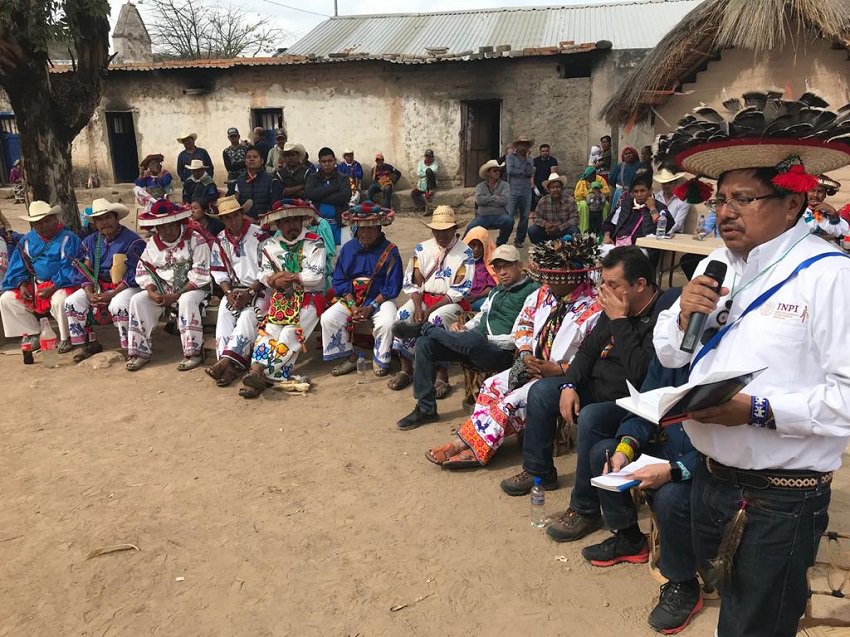 The Wixárika (Huichol) communities are struggling to reclaim 10,500 hectares of land in the Tuxpan region, on the border between Jalisco and Nayarit, which were illegally occupied decades ago. The Mexican government recognized the land in dispute as Wixárika communal property in 1953.
According to the community's lawyer, Carlos González, this latest restitution, added to previous deliveries, brings the total recovered land up to 3,200 hectares, about a third of the disputed territory.
"There is a step forward. It's not what you would want because the commitment was to return all the lands in December of last year, according to what [the president] signed with the community, but it's something important," González told newspaper La Jornada.
In May 2022, community members of San Sebastián Teponahuaxtlán marched to the National Palace to demand the restitution, pressuring President Andrés Manuel López Obrador to create a presidential commission to facilitate the process.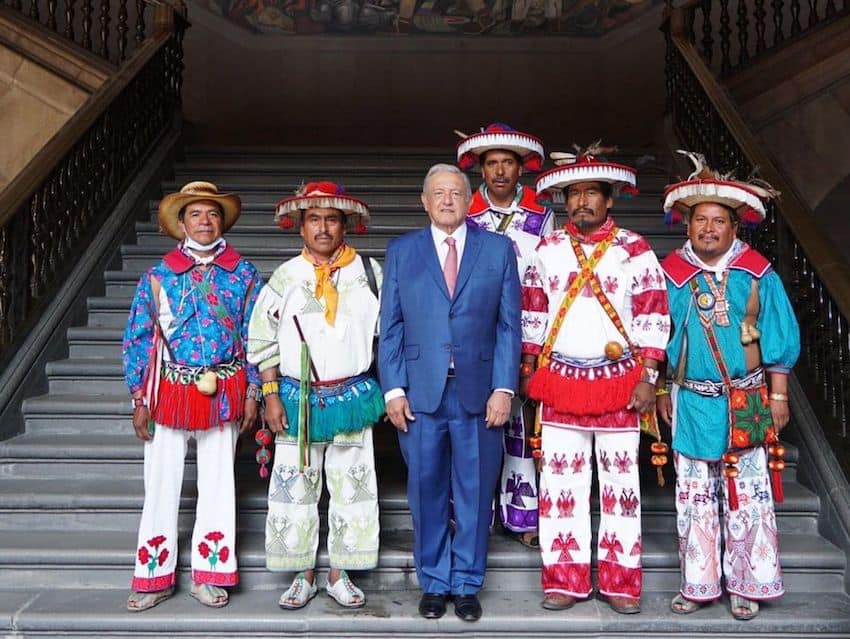 An initial return of a 265-hectare property was achieved last August, but in hostile circumstances in which the property owner attacked National Guard troops  who accompanied community members to take possession of the land, attempting to run them over with a car.
Although the latest handover took place peacefully, opposition to the restitution continues. Some local cattle ranchers continue to block the return of 7,000 hectares still claimed by the Wixárika, despite attending conciliatory meetings.
As a result, the Wixárika communities have been cautious to move back onto the recovered land. Around 300 community members arrived on Tuesday to take possession of the territory, but concentrated their initial settlements close to the area where the legal transfer was carried out, fearing aggressive acts of retaliation.
Historically, Mexico's Indigenous communities have received little government support in the face of frequent aggression from criminal groups, some of whom are alleged to have links to commercial interests or large developments.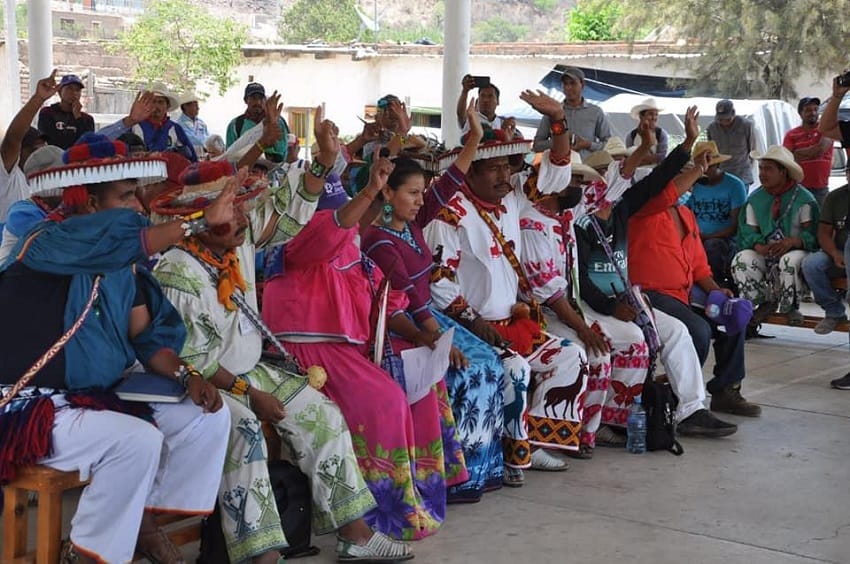 During 2022, President López Obrador visited Indigenous communities around Mexico to discuss security plans. In August of this year, in the framework Justice Plan for the Wixárika, Náayeri, O'dam and Mexikan Peoples, he signed a decree to protect several Indigenous sacred sites and pilgrimage routes, including key Wixárika sites like  Wirikuta in San Luis Potosí, Isla del Rey in Nayarit and Isla de Alacrán in Jalisco.
With reports from Milenio and La Jornada