Tankah Bay is the new "hotspot" in Tulum for those still looking to invest in an exclusive beachfront property in Mexico's gorgeous Riviera Maya. 
This private beachfront community between Akumal and Tulum boasts beautiful homes, condominiums with 5-star amenities, boutique hotels, pristine beaches and stunning views.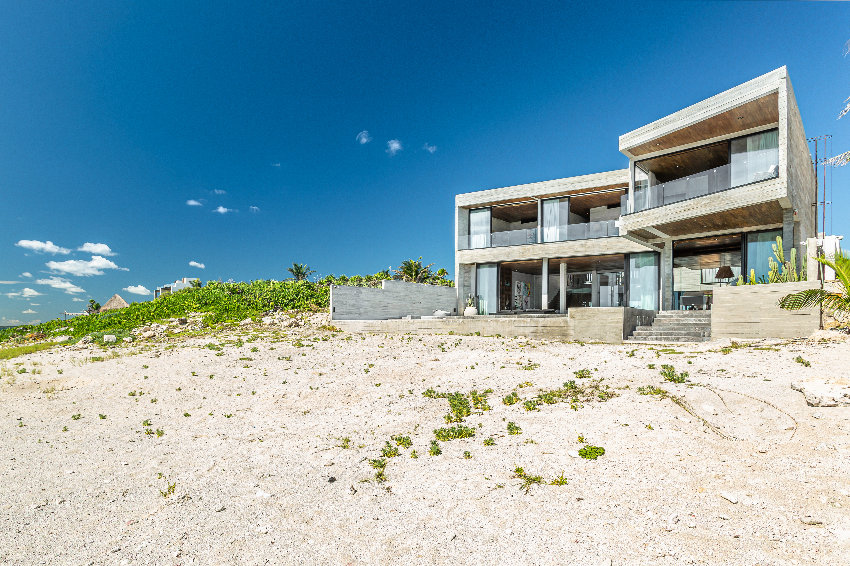 The low density requirement of the bay keeps tranquility and privacy compared to properties on other Tulum or Playa del Carmen beaches. Located 15 Km from Akumal and 10 Km north of Tulum Centro, Tankah is a protected area, spanning coral reef rich shoreline with amazing diving and snorkeling sites. 
Imagine waking up in your bed to waves crashing on the coral reef, sipping a cup of coffee with your feet in the pool to watch the sunrise, and then catching a quick workout in your own private gym before breakfast. 
After that, put on your snorkel gear to swim with the Green turtles, often found from August to November, coming to the bay's beaches to lay eggs or take a swim with the likes of French angelfish, queen angelfish, yellowtail damselfish, blue tang and Bermuda chub, just to name a few of the species found in the thriving marine habitat of the bay. 
Welcome to Casa Lola, an exclusive beachfront home of nearly 11,000 square feet with two stories, five bedrooms and a grand entrance including a 16-foot ceiling, and inspired by contemporary design, with wood beam ceilings and concrete floors.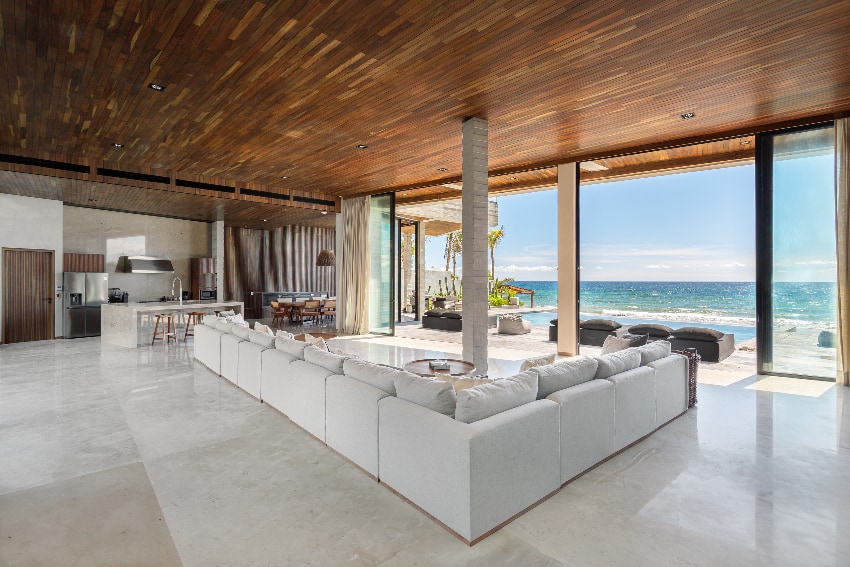 Take a walk up the floating staircase under the skylight and check out the bedrooms, each with an unobstructed ocean view. The master bedroom is equipped with a luxurious closet (to fit a designer wardrobe) and a spacious bathroom with a sleek standalone spa tub. 
Downstairs there is a fully equipped gym where you can see the ocean through the glass windows. The oceanfront pool is perfect for a morning swim or to relax and enjoy the afternoon sun with a cool breeze on the pool chairs. 
The house can accommodate up to 14 guests, with expansive outdoor space on the patio for grilling and dining space. There is also a recreation room with a pool table, perfect for hosting an evening of movies and games. 
Whether you need an escape from the hustle and bustle of your daily life, or you want to own a piece of oceanfront Caribbean property as an investment, Casa Lola is a smart choice. The house can generate rental income of up to US $2000 a night.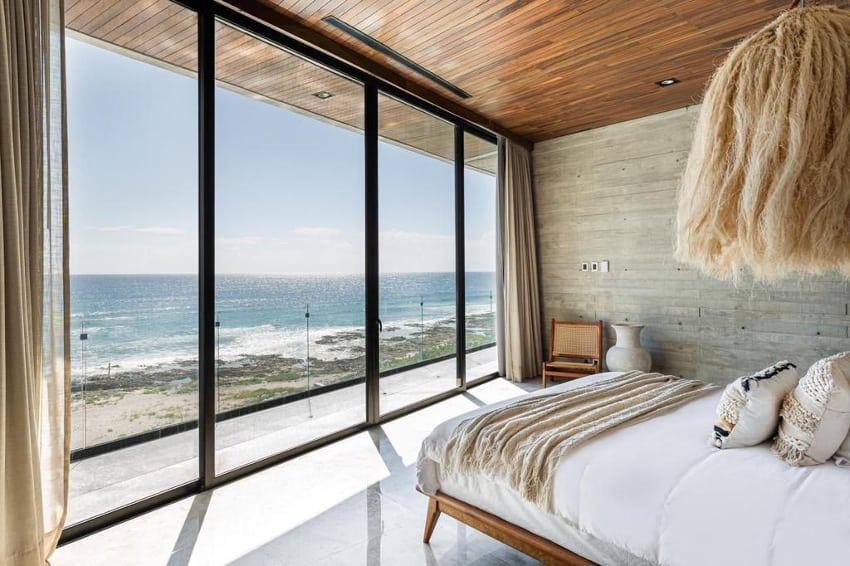 Casa Lola is currently the highest-priced listed property in the Tulum area and is an incredible opportunity to be on the ocean, near one of the most popular and growing cities in the world. 
Known for its natural beauty, Tankah Bay is the perfect spot for those looking to invest in an exclusive beach front property in the Riviera Maya. Nearby attractions include Casa Cenote, unique for its river-like windy shape through the mangrove forest, feeding Sac Aktun, one of the longest underground cave systems in the world.
This setting is a reminder of "old" Tulum with its incredible tranquility, rich marine life, outdoor activities and delicious food options. The Tulum area will only continue to grow as infrastructure projects such as the Maya Train and the Tulum Airport will be inaugurated soon.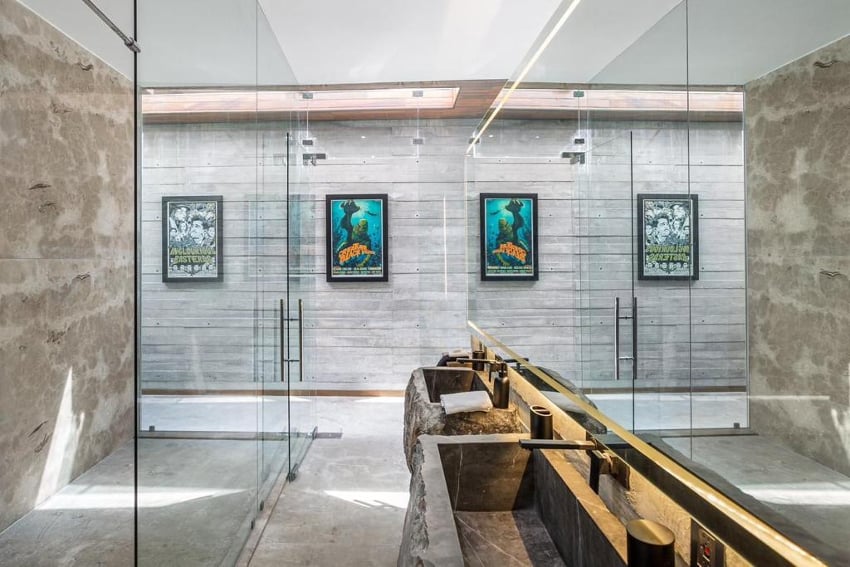 Tankah Bay is the only seaside community with luxury beachfront houses and apartments and therefore, Casa Lola offers a unique investment opportunity.
If interested, contact Eric at + 52 984 168 4153.