Meet Joseph W. Lown, a top Realtor® in San Miguel de Allende. With a deep connection to Mexico and a love for small cities, Joseph made a life for himself in San Miguel after moving there in 2009.
As a seasoned real estate professional and a licensed Mexican attorney, Joseph offers unparalleled expertise and insight into the local market.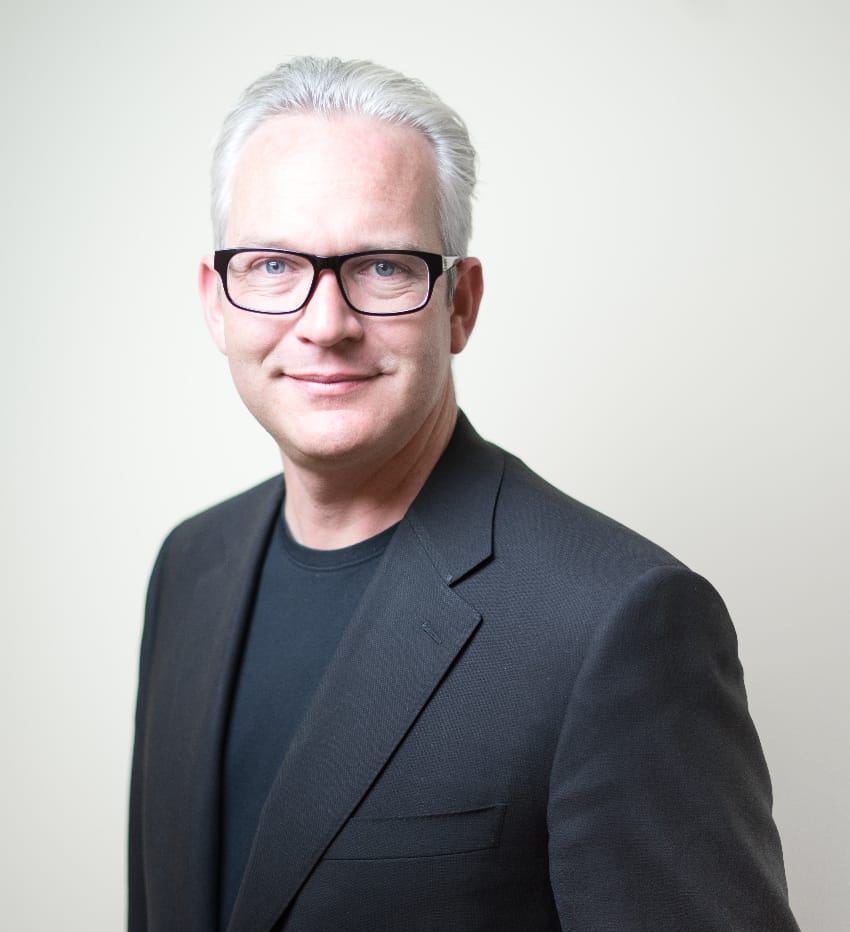 What are the top three things that make Mexico a unique and desirable location for real estate buyers from all around the world, and how do they impact the local markets?
I think it's all about the three C's: Climate, Culture, and Carrying costs.
First off, let's talk about the climate. As a Texan myself, I had no concept of the importance of good year round weather until I moved to Mexico. There are so many incredible places here with near-perfect climates like Mexico City, Cuernavaca, Tepoztlán, Ajijic, and of course San Miguel de Allende. And let me tell you, when you're dealing with the extreme heat in Texas, it's a game-changer to have a place where you can actually enjoy being outside. That's something that Mexico has to offer – a wonderful climate for everyone, whether you're trying to escape the harsh winters up north (the snowbirds) or the sweltering summers down south (the sweat birds).
Now, let's move on to culture. The expat communities in places like Alamos, Puerto Vallarta, Cuernavaca, Tepoztlán, San Miguel, and Ajijic have been cultivated over decades, creating a unique blend of local and international cultures with a great sense of camaraderie between them. These communities have cultivated a deep appreciation for the arts, with strong music and theatrical scenes, as well as their vibrant painting culture and culinary scene.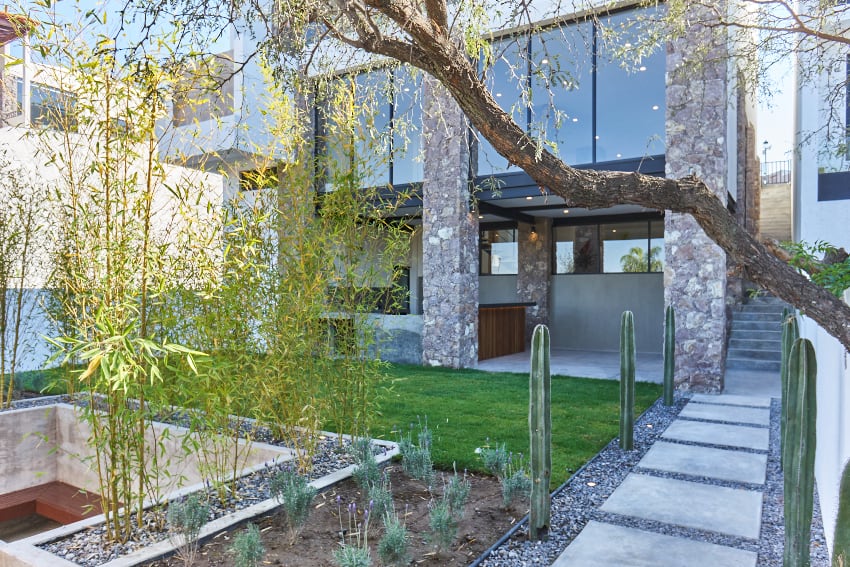 Finally, let's talk about carrying costs. Property taxes in Texas are outrageous, but in Mexico, it's a whole different story. In San Miguel, for example, property taxes are roughly $240 USD for every $100,000 USD  in evaluation. That's a far cry from the nearly $3,000 USD you'd pay for the same value property in Texas, where the property tax rate is 3% of the appraised value which is 95% of the market value! That's a huge difference and can make a big impact on your budget.
Are there any important cultural or legal differences that foreign buyers should be aware of when purchasing property in Mexico?
When buying real estate in Mexico, it's important to be aware that all legal documents are handled in Spanish of course. However, reputable companies and agents can facilitate English and Spanish translations of contracts to ensure clarity for everyone involved. 
If you're worried about buying property in Mexico, it's important to work with someone who has in-depth local knowledge and knows who to do business with and who to steer clear of. This is when having a trusted network is key. It can also put you at ease to know that there's a public registry for all properties with unique folio numbers. So as long as all your paperwork is in order and you have a Mexican will, that includes everything you own in Mexico, such as your house, belongings, contents of your home, and bank accounts, it should all be smooth sailing.
What are some of the most common misconceptions that people have about buying property in Mexico, and how can you help dispel them?
One of the biggest misconceptions for foreigner buyers, is that you have to buy a house in a trust and can't buy it in your name. However, that's only true for the restricted zone, which is 50 kilometers from the ocean and 100 kilometers from the border. In the interior of Mexico, such as in San Miguel, Guadalajara, Mexico City, or even down in Chiapas, you can buy fee simple, meaning the title to the property is in your name, your spouse's name, or even split percentages. All foreigners make an agreement with the Mexican government commonly known as the SRE permit, which recognizes you as a Mexican in regards to property ownership and recognizes the jurisdiction and court system in Mexico. 
Can you recommend any special events or festivals that showcase the unique culture and heritage of Mexico, and that potential property buyers might enjoy attending?
One of my favorites is the three-day celebration of Halloween, All Saints Day, and Day of the Dead. It's amazing to see how the Mexican people honor their ancestors and the recently departed during this time. Walking through the streets of San Miguel during this festival, you'll see beautiful altars adorned with pictures of loved ones and offerings of food and flowers. It's a touching and beautiful experience that really showcases the Mexican people's reverence for their heritage and a great way to immerse yourself in the rich traditions of this amazing country.
Another is Easter Week. It's a big festival in San Miguel, and I think it's the best time to visit Mexico City as there's less traffic, the museums and restaurants are still open, and the city has a special vibe. 
Can you recommend any hidden gem neighborhoods in San Miguel de Allende that may not be as well-known but still offer great value?
One important thing to consider is proximity to the center of town. If you're someone who likes to walk and explore the city, anything within a 20-minute walk of the center will add a lot of value to your experience. One neighborhood that's just starting to gain popularity is Colonia San Rafael. It's an interesting area with a lot of potential. Another is Colonia Linda Vista, which has amazing views of the city. You might have to walk up a couple of blocks, but trust me, it's worth it. Colonia Independencia is another neighborhood that has recently undergone some impressive sidewalk and streetscape improvements, making it a very desirable area to walk into town. If you prefer a flat walk into the center, Mexiquito is an excellent choice located across from the Fábrica Aurora. 
What advice do you have for clients who are just starting to explore the possibility of buying property in Mexico, and how can you help them find the perfect home or investment opportunity?
As someone who's helped many clients find their dream homes in Mexico, my advice for those just starting their property search is to connect with a reputable real estate company and an agent who truly has their best interests at heart. From there, I like to take clients on a window tour of San Miguel, pointing out the pros and cons of each neighborhood and highlighting the unique characteristics that make them special. Walking around the different areas is also important because you can get a feel for the shops, stores, and overall atmosphere of each one.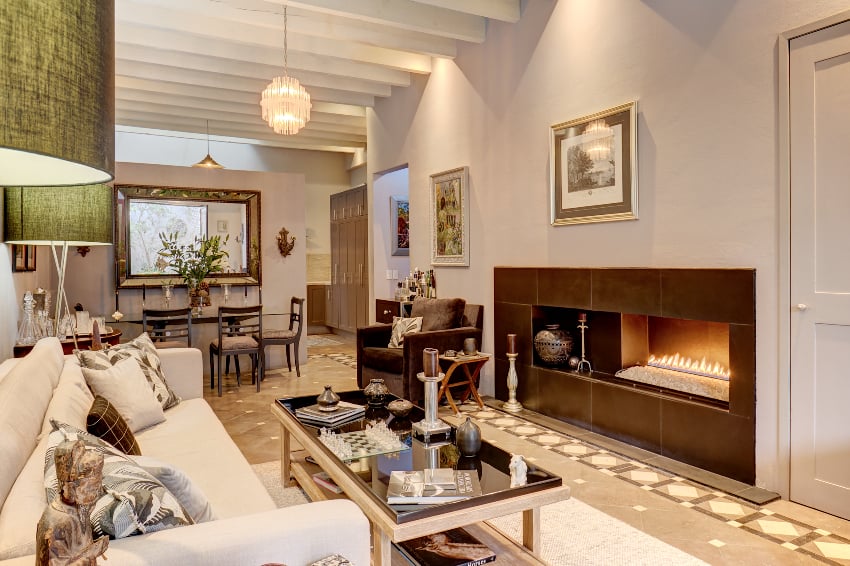 There's something for everyone in San Miguel – from equestrian facilities to country club living to purely residential areas – so it's important to get familiar with all the choices before making a decision. 
Can you share a success story or memorable experience from your career as a realtor in Mexico that highlights the benefits of working with a local expert like yourself?
Every real estate transaction is unique, but what I love about residential real estate is that it's all about home – that special place. It's essential to have someone with local knowledge to advise buyers on what's right for them. 
I have childhood memories of coming to Mexico from as early as 1983, so it's ingrained in me. This is a huge advantage when it's time to help buyers find what they're looking for, like the right neighborhood. For instance, if you're noise sensitive, a purely residential area might be better than a mixed neighborhood with shops and discos. Additionally, living in a colonial city like San Miguel requires understanding its rhythm, such as the one-way streets in Centro. But living in centro San Miguel has cultural offerings like restaurants, which can be easily enjoyed with friends. Also the further out you go, the more land you can get, which drives the value and price in San Miguel.
If you're interested in learning more about the Mexican real estate market or have any questions, feel free to contact Joseph W. Lown and visit | CDR San Miguel | Forbes Global Properties.