From brand partner Mistiq
Eric Anchisi has wonderful memories of the peaceful, quaint hometown where he grew up in Southern France. Yet as he grew older, he often found himself frustrated with what he perceived to be a lack of opportunities around him.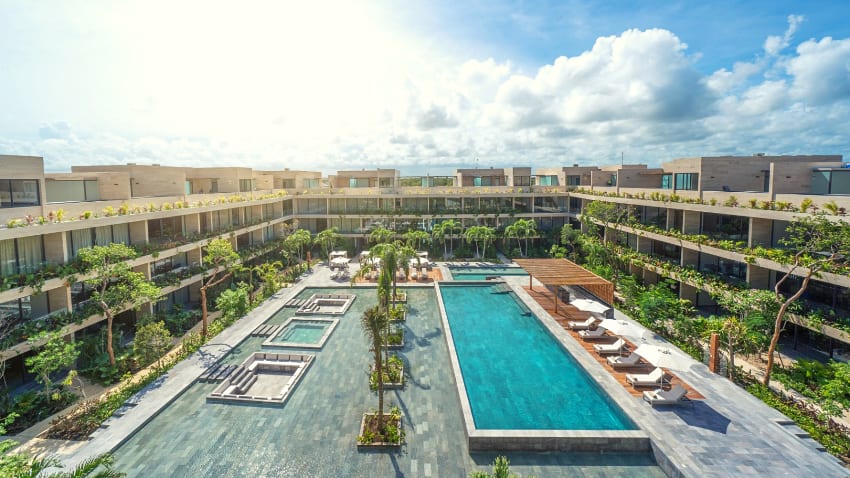 Eric always had an entrepreneurial itch; but so many things were already built up, already created, already done, and he wondered what he could do beyond simply working for someone else in a service job, as most of his friends started doing. Eric wanted adventure.
He had a desire to do something creative, something bigger, something that entailed taking risks but could also yield big rewards – and he did not see how that would be possible where he grew up. France to him was mature, majestic, and full of history, but offered limited opportunities for young entrepreneurs – especially those without an established network. 
And so he left. At age 17, he moved to Monaco, where his father worked as a charter yacht captain. Eric worked on the charters, doing everything from cleaning the bathrooms to driving the boats when his father needed a little sleep. On these yachts, Eric would overhear wealthy clients talking about their businesses, their investments, their ambitious plans for growth. Eric was curious, he was hungry to learn, and not afraid to work hard.
After several seasons in Monaco, an opportunity came up for him to do similar work on charter yachts in Miami, and so he moved there. In this milieu of successful businesspeople, Eric began to realize that he wanted to go into land and property development – he just didn't know how or where or when it would ever be possible.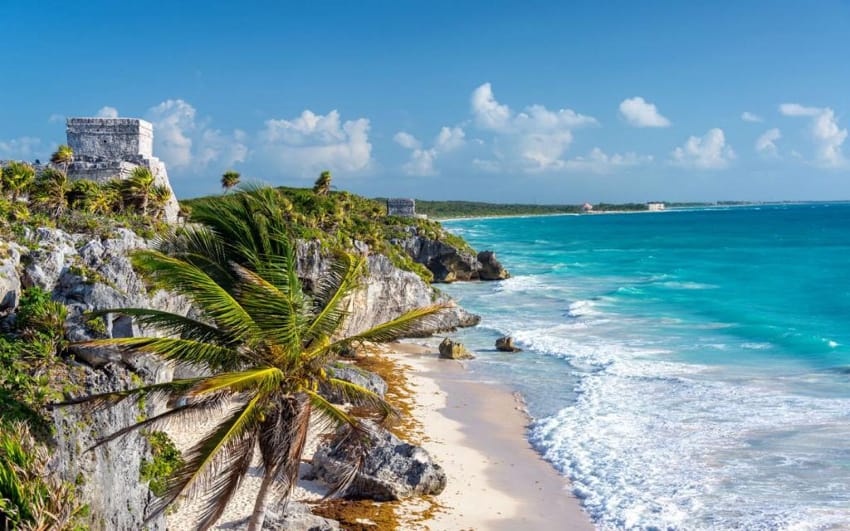 In 2010, at age 22, a friend of Eric's invited him on a vacation to Tulum, where Eric found a natural paradise: incredible beaches, archaeological ruins and cenotes, but also to Eric's eyes, exciting potential for growth. Tulum at that time was still a relatively quiet and unknown place, but was starting to be discovered by people from around the world, including many Europeans.
The Municipality of Tulum already had a 20-year master plan blueprint for significant potential growth, but there was a lack of entrepreneurs willing to execute it. Most of the locals in Tulum lacked the access to capital or the experience to build, and most of the foreigners were focused on smaller businesses like restaurants or yoga or tours. 
Eric saw this as his chance to begin to do something on his own.And so with his savings he started building several small homes in the area. He was able to build quickly and reinvest the proceeds into more construction and land purchases. At that time, the Tulum boom had not yet started, and so land could be acquired and homes could be built for far less than today. Eric was truly at the right place at the right time – he had worked hard to get there, and he was able to take advantage of rapidly appreciating land values and increased demand for homes. 
After several years of building individual homes, Eric felt that he was ready to take on significantly more risk. He saw demand increasing so quickly that he felt he could design a large condominium complex and with pre-sales alone, fund the construction of the project.  Eric thought that a game changing concept and design would result in quick sales, given the demand. He had a vision.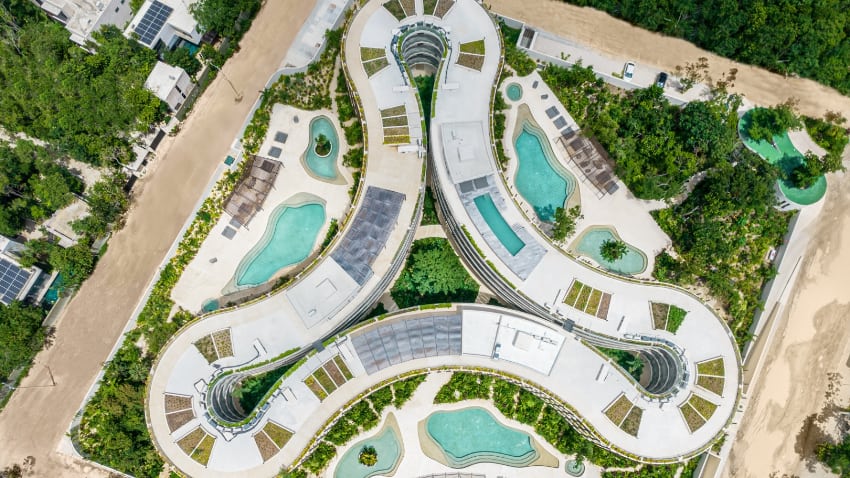 It was with that mindset that in late 2018 Eric designed and began pre-selling his first mega-project, Mistiq Tulum. Mistiq is a 104-unit condominium complex with elevators, underground parking, massive pools, restaurants, a spa, and a high-end gym. It was a huge risk at a time where a road was barely built to the project, and there was not yet electricity, water, or internet service available in the immediate area.
The big bet paid off, with Eric selling out most of the project in the first few months. This allowed him to move fast on construction and reduce his financial risk, completing the building in late 2019, just in time for three consecutive hurricanes to hit the area for the first time in over a decade. This knocked out power, downed many trees, flooded the pools, and set back the opening by a few weeks, but once it opened, many saw it as a game-changing development for Tulum.
Initial demand and interest were so high for the condominiums that Eric began planning and pre-selling his next mega project, Mistiq Gardens, less than 1 kilometer away. The design of the 102 condominiums was extremely well received and the building was sold out in a matter of months. 
The pandemic brought an explosion of growth for Tulum. People from around the world flocked to here to "ride things out" and Mistiq's amenities resonated with many people looking for longer term accommodations.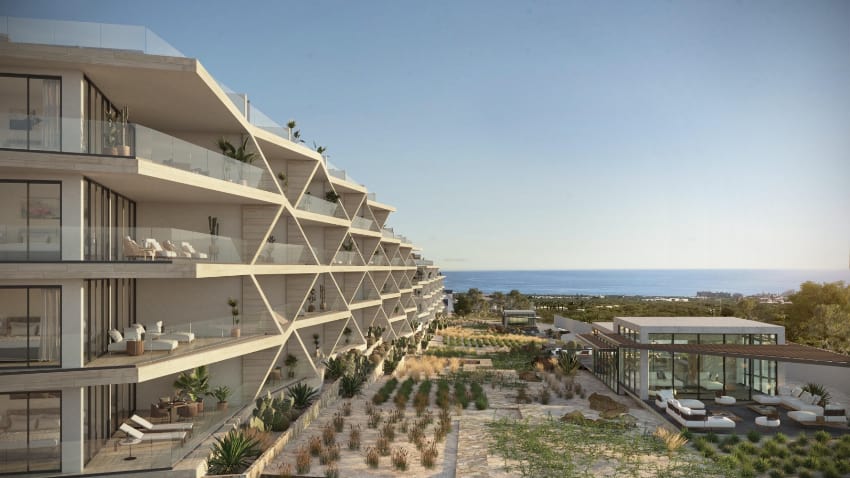 In just a 12-month period in the height of the pandemic, Mistiq sold over 600 condominiums – an average of almost 2 per day.
Mistiq now has 9 projects completed or under construction in Tulum as well as 3 in Cabo San Lucas. In 2021 Eric wanted to diversify and saw opportunities in Cabo similar to those he saw in Tulum more than a decade earlier  – another land of opportunity with massive potential. 
As Eric reflects on his success and good fortune, he cannot help but talk about how Mexico has been a land of opportunity for him. He is extremely proud of the 1,200+ Mexicans that he currently employs. Most of his leadership team have been with him since the beginning, and Eric talks at length of how they have grown and developed over the years.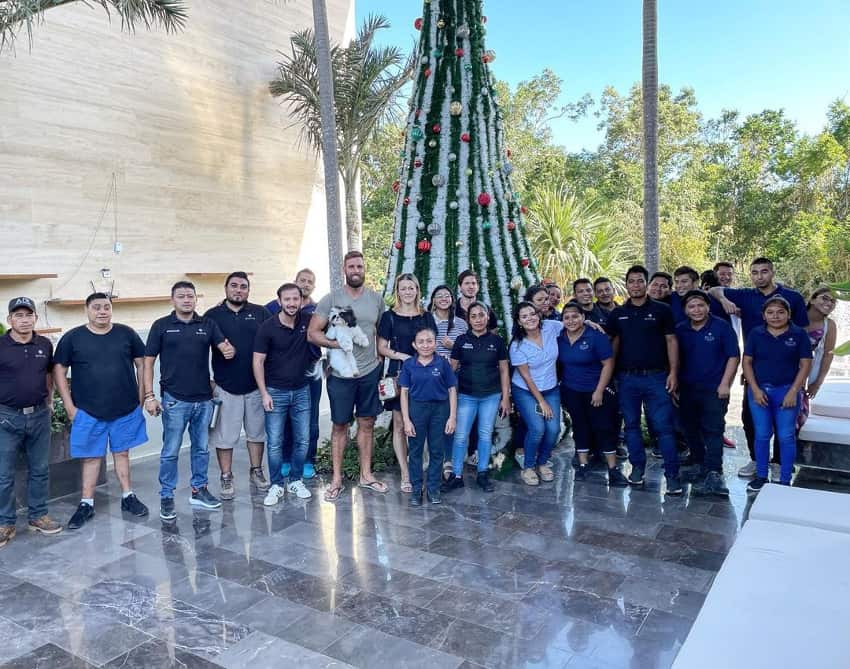 Many of these workers arrived from Chiapas with little or no construction skills, and had come to Tulum in search of opportunity, just like he did years earlier. He finds it incredibly satisfying to see how many of these workers have now started a family and found a new life in Tulum. 
There are many stories of Mexican immigrants leaving the country in search of a better life. Eric is an inspirational example of how Mexico can offer so much, welcoming a French immigrant who could realize his big dreams here.