Over 30 of Mexico's 132 Pueblos Mágicos are within three hours driving distance of the sprawling urban monster that is Mexico City.
It's a contradiction born of history and economics. Most of Mexico's development has been  centered in this high mountain plateau. The Pueblos Mágicos program has been spectacularly successful in showcasing their wonderful charms, enticing people to spend holidays in places beyond the beaches.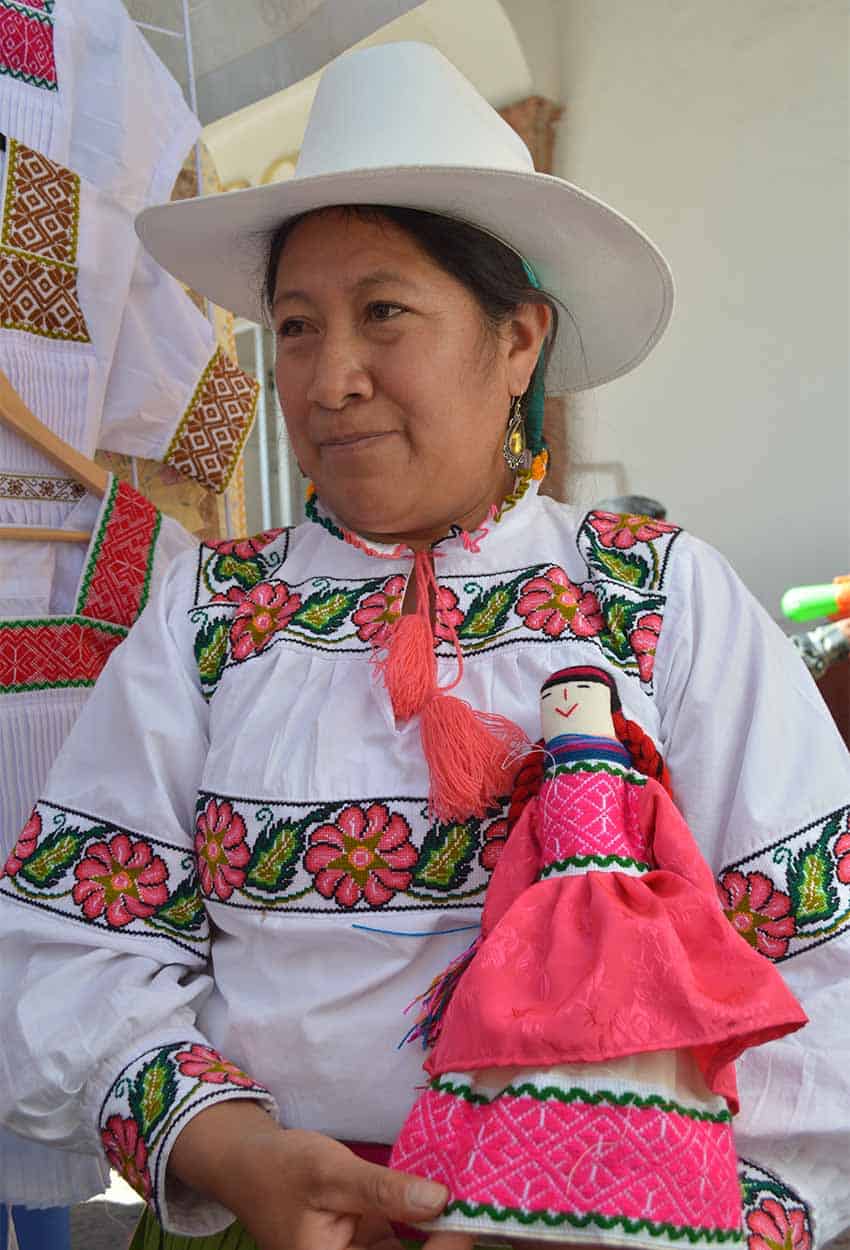 Mexico City is, by far, the largest domestic source of potential tourists, not only because of affluence, but also because capitalinos look to escape the capital's noise and infamous smog, says Fernando Mendoza, an independent consultant and former president of the National Coordination of Pueblos Mágicos Committees. 
These 30 pueblos near Mexico City demonstrate the wide variety of natural and cultural environments in and around the Valley of Mexico. They're also a testament to the resilience of local cultures in the face of Mexico City's often overbearing presence. 
Most articles about Pueblos Mágicos in the Mexico City area list certain towns time and again. Although by no means the only pueblos worth visiting, they should be on your shortlist if you have limited time. 
Best known to foreigners is Taxco, Guerrero. It has the colonial-period architecture centered on a church and plaza which nearly define Pueblos Mágicos in central Mexico. But it is also famous for silversmithing, an industry reignited by American William Spatling in the 1920s.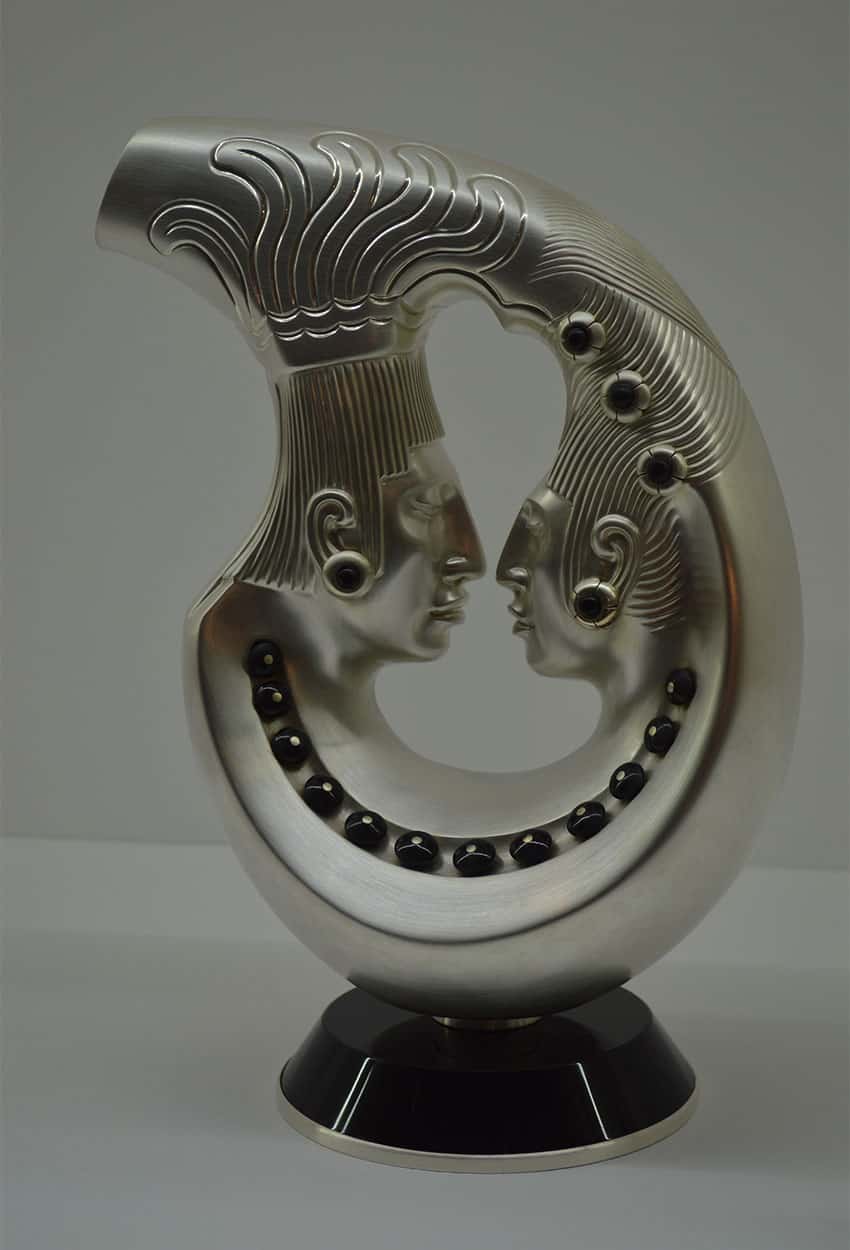 Tepoztlán, Morelos, not only attracts many Mexico City residents on weekends, but it has an established foreign resident population. Its attractions include spring-like weather, craggy mountains and a New Age vibe that comes in part from being known as the birthplace of the Mesoamerican god Quetzalcoatl. 
Tequisquiapan in Querétaro has also become popular with foreigners, in part because of its semi-arid climate and easy access to points north, including the U.S. border. It and neighboring Bernal are also in the state's wine country, second only to Baja in importance. 
Just north of Pachuca, Hidalgo, three Pueblos Mágicos, Real del Monte, Huasca de Ocampo and Mineral el Chico,  attract weekenders looking to spend time in cabins in cool forests. The area is also known for a history of British mining in the 19th century, which left its mark on its architecture and the Mexican version of the Cornish pasty. 
Valle de Bravo in México state has been popular with Mexico City weekenders for decades. Its main attraction is its lake (really a reservoir) surrounded by high forest. In addition to being the entrance into monarch butterfly territory, it has golf courses, boating and paragliding.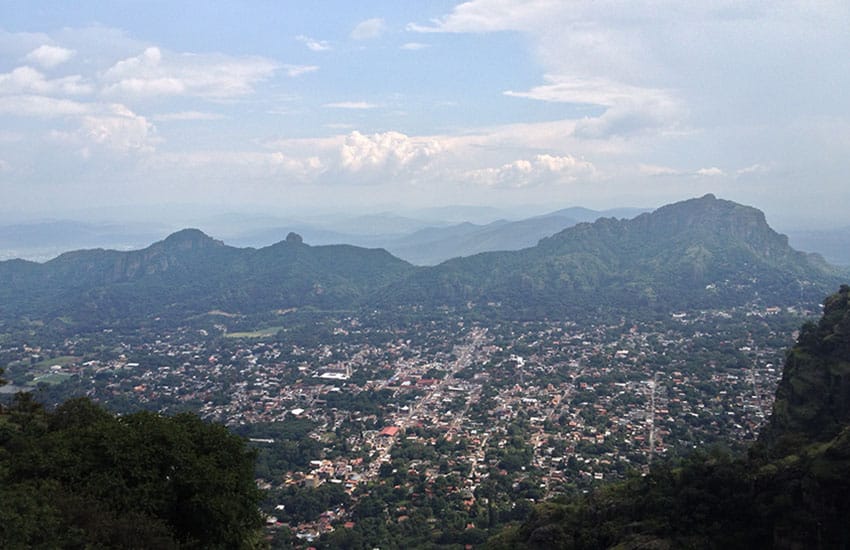 OK, so maybe you have seen these and wonder what's next. 
Puebla's Sierra Norte has a number of Pueblos Mágicos, some of which are within weekend distance of the capital. The best-known of these is Cuetzatlán, which is not only famous for its indigenous textiles but also has a strong Danza de Voladores tradition, including all-female troupes. 
Malinalco, México state, has been regionally popular for quite some time. Nestled in a box canyon, it has maintained its rural nature despite being very close to Mexico City and Toluca. Its main attractions are its many quaint houses and the Cerro de los Ídolos archeological site. 
Similar to Tepoztlán but less crowded is neighboring Tlayacapan in Morelos. It's home to dozens of chapels, built over Mesoamerican ritual sites. When I first visited more than 15 years ago, locals were surprised to see a foreigner interested in the nearly-forgotten structures, but that has changed. 
The México state-Michoacán border is monarch butterfly country, and several Pueblos Mágicos look to attract these tourists. 
Tlalpujahua, Angangeo (Michoacán) and El Oro (State of México) have town centers that reflect their mining heritage. In addition, Tlalpujahua is Mexico's "Christmas town."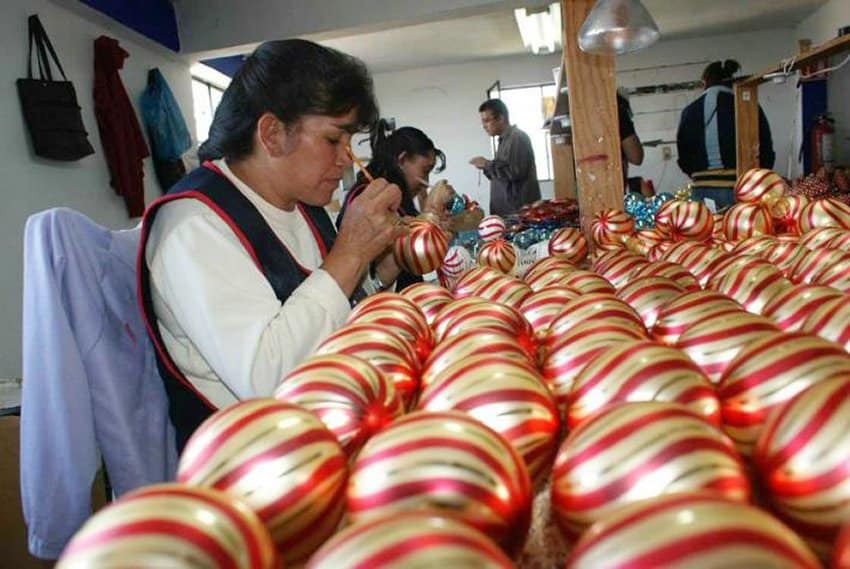 All Pueblos Mágicos have at least one unique feature that's the reason for their inclusion. For the town of San Juan Teotihuacán in México state and Cholula in Puebla, it's their archeological sites. Ixtapan de la Sal, Tecozautla and others have thermal and fresh-water springs. In the case of Amealco, Querétaro, it is its famous "María" doll.
But proximity to Mexico City does not guarantee a successful Pueblo Mágico. Sometimes road conditions and traffic are an issue. 
For those towns closest to the capital, like Tepotzotlán and Metepec in México state, the urban sprawl surrounds their historic centers. Those pueblos that are less than two hours away, says Mendoza, often became day trips, meaning that they miss out on hotel and restaurant income but the tourism still creates significant costs in municipal services such as police and sanitation. 
Successful Pueblos Mágicos also have to contend with the environmental impact of all these visitors. Water usage skyrockets during peak tourism periods, Mendoza says, not only because of the extra people, but also because vacationers are not as conscientious about its use as they might be at home.
Finally, Pueblo Mágico status often brings pressure to develop. Visitors look for a certain level of services and entertainment in their tourism destination, and accommodating new businesses change the atmosphere. Second homes begin appearing, often without sufficient regulation. Most are built by Mexican weekenders, but Pueblos Mágicos have also attracted foreigners looking for alternative places to live. 
These issues are the trade-offs for economic development. It does not mean that you should not make the effort to visit, just be conscientious when you do. 
Leigh Thelmadatter arrived in Mexico over 20 years ago and fell in love with the land and the culture in particular its handcrafts and art. She is the author of Mexican Cartonería: Paper, Paste and Fiesta (Schiffer 2019). Her culture column appears regularly on Mexico News Daily.