Twenty years have passed since I first visited the city of Oaxaca, and I'm struck by how much has and has not changed. Perhaps nothing indicates this more than the food scene.
Although it has been a major tourist attraction for over a half a century, Oaxaca city is often promoted as a quaint place, somewhat stuck in time. Colonial buildings serve as a backdrop for women in indigenous dress. A history of resistance to both colonial and modern authority has made it a magnet for foreigners looking for something missing in the "modern" world.
Oaxaca's food reflects much of the state's distinct regional identity. Although you can find the obligatory corn tortillas and beans along with cheese and other European contributions, its one-of-a-kind preparations and seasonings have made the state a destination for serious food lovers.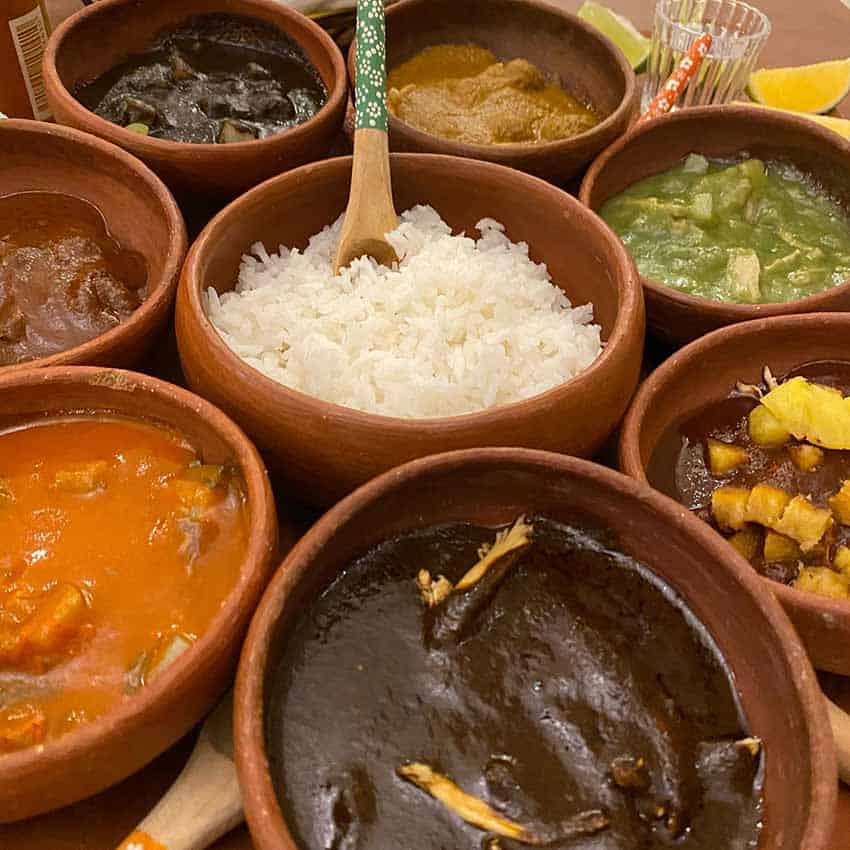 Today, there are a large number of articles in English listing recommended places to eat when in the city, and to some extent, in the Central Valleys region around it. The recommendations are usually driven by the desire to experience "authentic" Oaxaca food, but in an environment that is comfortable for many tourists.
By "authentic," the idea is to eat what Oaxacans have eaten for centuries, often meaning any of the state's famous mole sauces, tlayudas, hot chocolate and mezcal, for starters.
But those classic and fantastic dishes were developed, and, until recently, almost exclusively prepared, in home kitchens and fondas (small family restaurants) that won't have the visual touchstones that many foreigners look for in a "clean" or "safe" place to eat, never mind in an upscale dining experience.
Oaxaca has been a significant tourist destination for decades, so there have been hotel restaurants catering to them for some time, like La Coronita, which has been serving up very good moles since 1948.
But with Oaxaca now a foodie destination, the restaurant scene has expanded beyond this. They seem to be of two types: those run by traditional cooks who have learned to create a fine(r) dining experience and formally-trained chefs with a familial link to Oaxaca home cooking.
Two good examples of "non-chef" restaurants are Celia Florian's Las Quince Letras and Jorge León's Alfonsina. Both are run by people who learned to cook in their homes but went beyond that, learning either through experience or through work in high-end restaurants in Mexico and abroad. Las Quince Letras' signature dish is the mole negro Florian grew up with.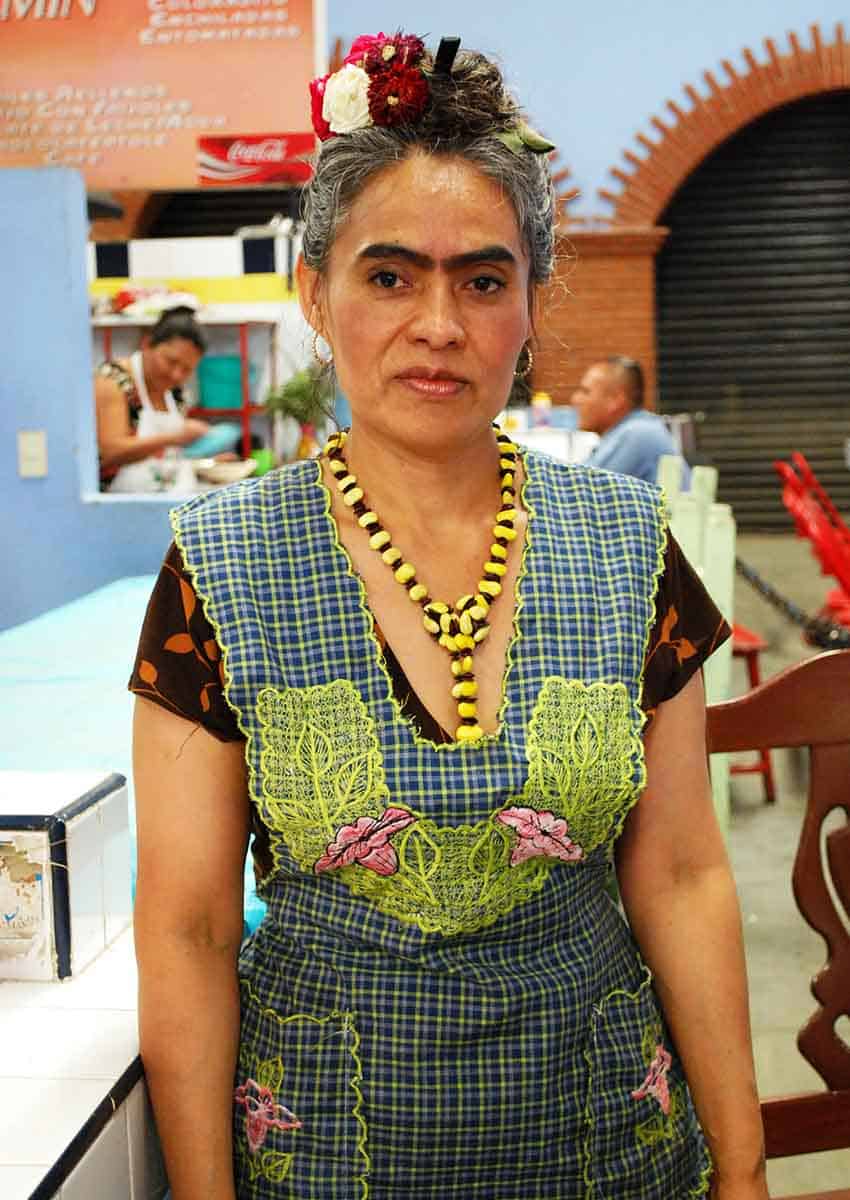 But the connection to Oaxaca's history and culture seems to be an absolute must for either type of establishment. For example, chef Rodolfo Castellanos is classically-trained and won the "Top Chef México" competition, but he still stresses his humble roots, even having his mother work in the kitchen of his restaurant Origen from time to time. Formal gastronomic training, when employed, is done so subtly, such as using techniques such as deglazing to optimize flavor rather than to change it.
Major innovations such as Tierra del Sol's braised octopus in chicatana (flying ant) sauce is the exception not the rule, as fusion or innovation is still controversial in Oaxaca. Most of the "innovation" is in the dining room, related to surroundings and service.
Oaxaca city (and Mexican) traditional family restaurants do not stress either, but most catering to tourists look to create those visual touchstones that not only indicate "cleanliness" and "healthy" to foreigners, but also "authentic" in the sense that you are in Oaxaca and not some generic international restaurant.
On one end of this spectrum are Criollo and Casa Oaxaca, both high-end restaurants based in old colonial homes in the historic center, with highly-trained staff catering to every whim.
I asked some foreigners living in Oaxaca for advice on where they recommend, and many suggest El Tejadón, La Biznaga and Tr3s Bistro, as they have service and surroundings acceptable to most foreigners and have menu items that cater to vegetarians and others with special dietary needs.
The quest for authenticity also includes specialty restaurants: Flor de Maíz focuses on menu items featuring corn such as tetelas, tamales and pan de elote. La Atolería Masea specializes in atole, a hot corn beverage generally mixed with a wide variety of flavors. Ancestral Cocina focuses entirely on foods eaten before the arrival of the Spanish with no adaptations to modern palates. Criollito in the municipality of Tlacolula, about 30 km outside Oaxaca city, specializes in tortillas made with various heritage corns that come in a rainbow of colors.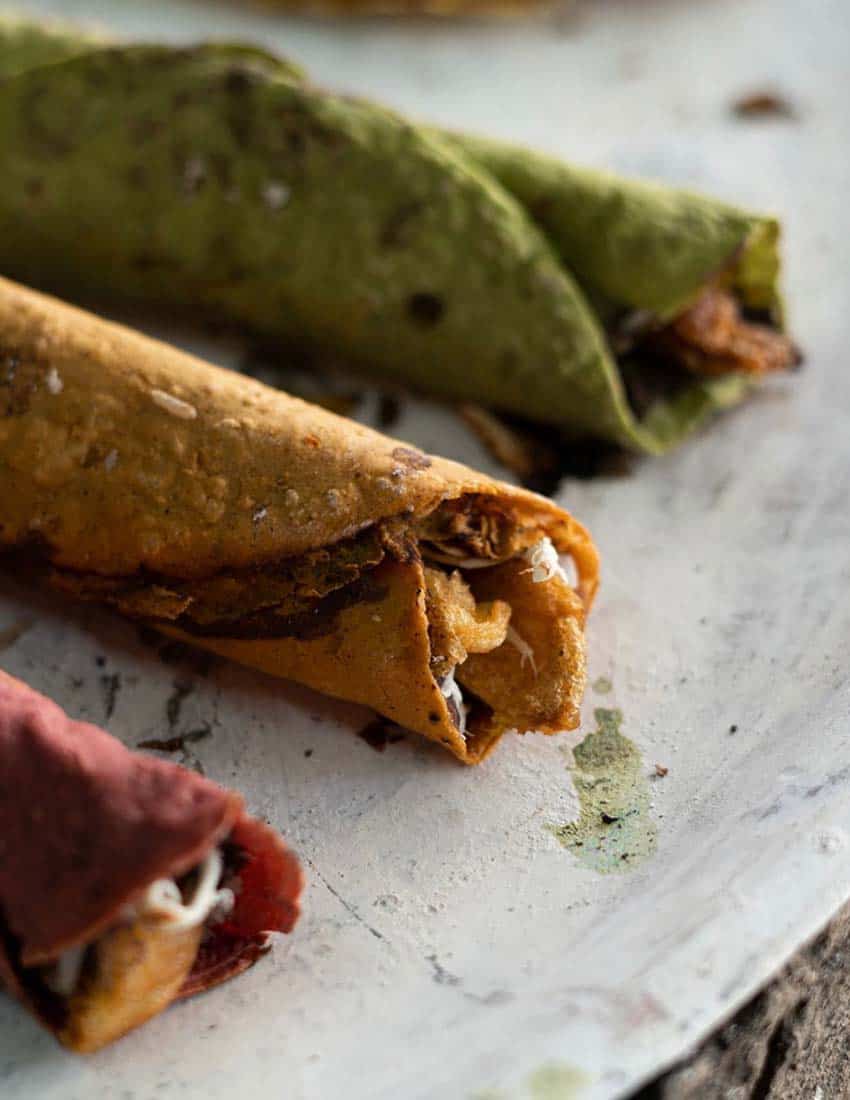 Not all foreigners are attracted to such places. Resident David Cruz, for example, recommends avoiding "…anything seen on Netflix, … YouTube, and name-brand blogs," and instead going to any humble market. I tend to agree, especially if your goal is to experience the pasillos de humo, the aisles in Oaxaca city's mercados, where meats like tasajo are grilled to order.
But if that feels too informal, there are places that look to recreate very humble eating experiences in a more comfortable environment. One of these is La Cocina de Humo, a city recreation of the "smoke kitchens" found in rural towns, where the cooking is done over wood fires.
Other casual places that were recommended to me by various foreign residents include Almú in the municipality of Ocotlan, in the Central Valleys; La Popular in Oaxaca city's historic center; El Típico in the municipality of Jalatlaco; and Santa Marta buffet in the municipality of Etla.
Some foods, like tlayudas (Oaxaca's "pizza") is best had on the street and markets, but if that is not an option, Oaxaca city resident Alosja van Leeuwen recommends Tlayudas El Negro in the city's Obrera neighborhood.
Leigh Thelmadatter arrived in Mexico 18 years ago and fell in love with the land and the culture in particular its handcrafts and art. She is the author of Mexican Cartonería: Paper, Paste and Fiesta (Schiffer 2019). Her culture column appears regularly on Mexico News Daily.