The General Francisco Mujica International Airport (MLM) in Morelia, Michoacán hit a new record in passenger traffic last month, according to a report by the airport's managing group Grupo Aeroportuario del Pacífico (GAP). 
National passenger traffic at the airport went up from 56,100 in July 2022 to 82,100 last month, a whopping 46.3% annual increase. With 54,900 international passengers recorded for July, the GAP report also shows an annual increase in foreign passengers of 14.5%. Currently, Morelia's international routes are all exclusively to and from the United States.
These numbers have also surpassed the pre-pandemic levels of 2019, when the MLM registered the arrival of 41,000 international visitors.  
The report indicates the airport saw a total of 137,000 passengers during July, beating the last record of 122,800 passengers, which occurred in December 2022. An impressive total of 819,900 passengers were recorded during the first seven months of this year. Compared to the same period of 2022, these figures represent an increase of 25.9%.
If this trend continues, the airport might close the year with total traffic of 1.4 million passengers. 
The latest passenger traffic report places the Morelia international airport as the 10th busiest of those managed by GAP nationwide.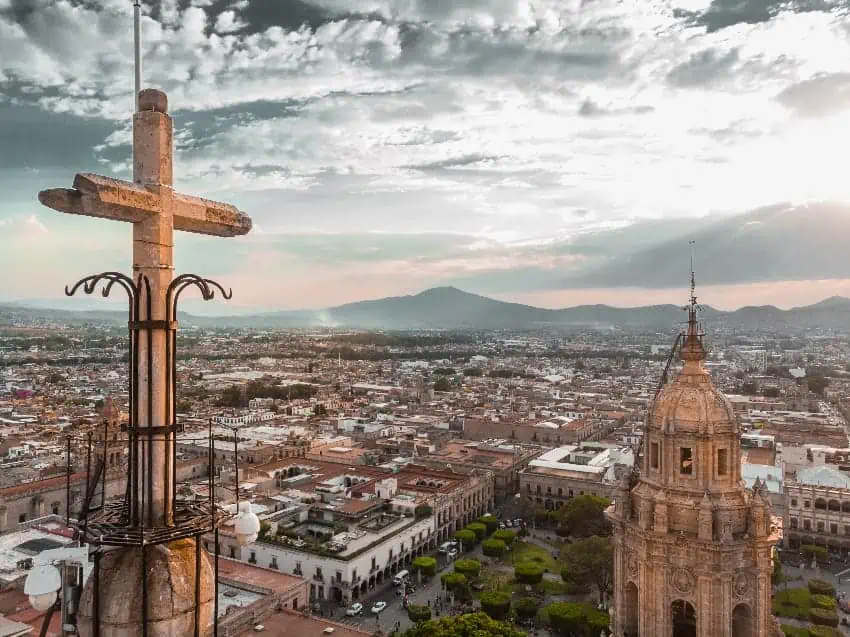 Other airports managed by GAP include the Guadalajara International Airport in Jalisco, which took the No. 1 spot in July with traffic of 1.6 million passengers, followed by Tijuana, Baja California, with a total of 1.2 million, Los Cabos San Lucas, Baja California Sur, with 729,000 and Puerto Vallarta, Jalisco, with 567,000. 
Compared to July 2022, these airports reported traffic growth of 13.2%, 9.3%, 7.9% and 1.5% respectively. 
Overall, GAP's 12 Mexican airports registered an 11.1% annual increase in total passenger traffic during July.
With reports  La Voz de Michoacán.