Thanksgiving is almost here, and while some people are sizing up turkeys for dinner, others may wish to replace the chilly autumn embrace with a warm summer kiss. For those searching for something different this festive season, Mexico offers sun, sea and superb cuisine that can be enjoyed in a safe and culturally-rich travel experience. 
According to the 2023 Allianz Partners Top 10 Thanksgiving Destination Index, travelers continue to choose the beaches of Mexico for their holiday breaks. In fact, the top three places on the list for the last four years in a row have all been destinations on the other side of America's southern border. One of the many reasons why the country is so popular is because of the all-year warm-weather patterns that attract thousands of visitors from cooler climates during the autumn months. They see Mexico as an ideal place to rest and recharge under the sun in a stress-free environment.
With that in mind, here is a list of the top five Thanksgiving getaways in Mexico chosen by the masses, which feature pristine white sand beaches, world-renowned traditional cooking and a healthy taste of culture.
Cancún
It is no wonder why Cancún's spectacular beaches with powdery white sand stretching as far as the eye can see made the top of the list. Against the mesmerizing backdrop of the Caribbean Sea, the shallow waters create a captivating turquoise-blue panorama, inviting visitors into a world of serenity and tranquility. This award-winning vacation spot is extremely easy to travel to; the Cancún International Airport has daily flights from major cities in the USA, Canada and Europe. 
At the heart of Cancún's allure lies its world-class hotel infrastructure, a testament to luxury and comfort that positions the city as one of the premier destinations for tourists globally. Not only do these accommodations provide a lavish retreat, but they also serve as a gateway to a myriad of experiences catering to every taste and preference.
After the sun goes down, Cancún transforms into a hub of seductive entertainment, ranging from lively nightclubs to cultural performances. The city comes alive with the rhythm of music, dance, and vibrant energy, offering a nightlife that is as diverse as the day is enchanting.
San José Del Cabo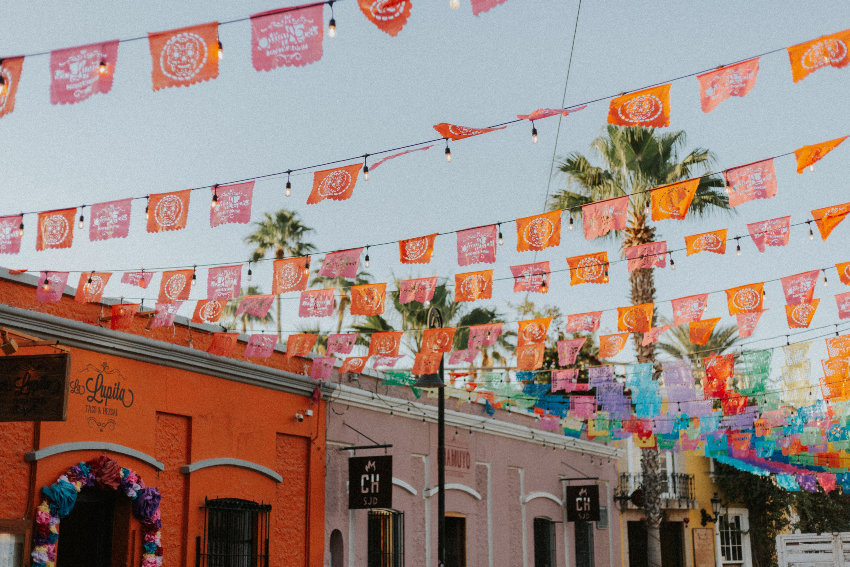 The second-best beach paradise on the list, San José del Cabo is a serene town hidden along the Gulf of California. Nature enthusiasts can explore an expansive estuary in the southeast that is home to over 100 bird species and diverse marine life. The newly developed Puerto Los Cabos is a modern marina connecting to the tranquil village of La Playita, offering golf courses, private homes and resort-style amenities.
The downtown area is filled with fine dining and shopping centers that attract a blend of tourists and locals. The recently refurbished historic center acts as a calming focal point amid the town's hustle and bustle.
Puerto Vallarta
Third on the list and sitting at the base of the expansive Sierra Madre mountain range, Puerto Vallarta boasts one of the largest and most stunning bays in Latin America. The resort city is an integral part of the renowned Banderas Bay, which measures 26 miles from east to west and 20 miles from north to south.
Puerto Vallarta is just two meters above sea level and shares latitude with Hawaii, which means there is a consistent temperate tropical climate throughout the year. It is a youthful destination where majestic mountains and lush green jungles conjoin to frame one of the most picturesque sunset views in the country.
Riviera Maya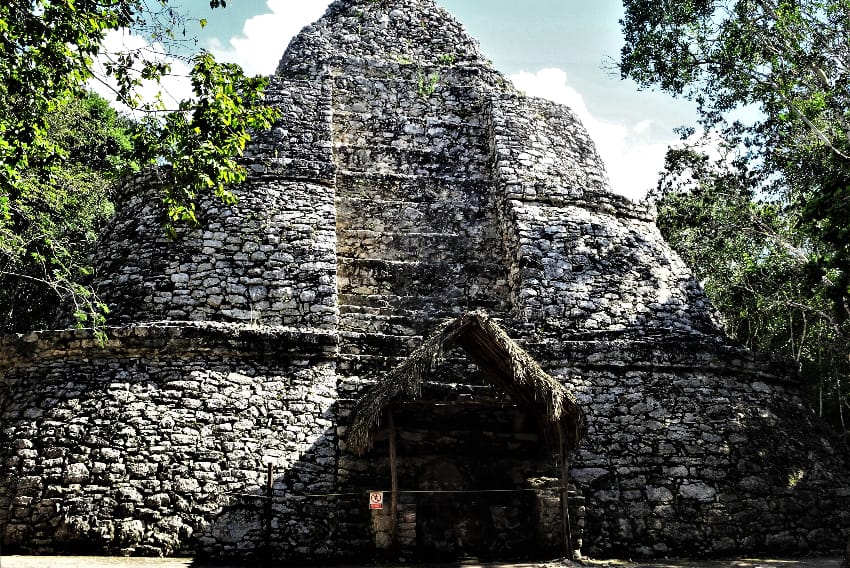 Stretching over 87 miles along the Mexican Caribbean coast on the eastern edge of the Yucatán peninsula, the Riviera Maya is a haven of untouched beaches and charming towns like Playa del Carmen and Cozumel. Beyond its renowned beaches, the region boasts a network of underground rivers, lagoons and cenotes, set against a backdrop of mangroves and jungle.
Conveniently located just over ten miles from the Cancún International Airport, the Riviera Maya begins in Puerto Morelos and weaves through diverse locales. Tulum, the sole surviving Ancient Maya city perched on the Caribbean Sea's shores, is only a five-minute drive from the town with the same name. The Riviera Maya concludes in Carrillo Puerto, a charming town blending colonial remnants with rich Mayan traditions.
Yucatán
This southern state in Mexico is still largely unexplored by travelers and remains a hidden gem waiting to be discovered. 
A harmonious blend of Mayan heritage, colonial charm and natural wonders awaits visitors who choose Yucatán for their next trip. Archaeological marvels like the UNESCO World Heritage site of Chichen Itzá, vibrant colonial cities like Mérida and Valladolid and perfect, waveless beaches leave visitors spoiled for choice. The region's cenotes offer refreshing escapes, while ecotourism adventures accompanied by Yucatán's warm hospitality invite visitors to immerse themselves in local living, creating a culturally rich and unforgettable tourist experience.
Mark Viales writes for Mexico News Daily.