Recently, MND ran three articles about the history, growing scientific research, legal landscape and therapeutic uses of psilocybin, a naturally occurring psychoactive compound found in so-called "magic mushrooms."  Mexico first introduced these mushrooms to the west, by the way. The rest is scientific history…. 
In this article, we will discover how microdosing with psilocybin can have positive effects for anxiety, depression, PTSD, a myriad of mood disorders and general well-being. We talk to some experts, and delve into the vast body of research and media coverage in the field of psychedelic therapy, and share some practical steps on how you can approach microdosing safely.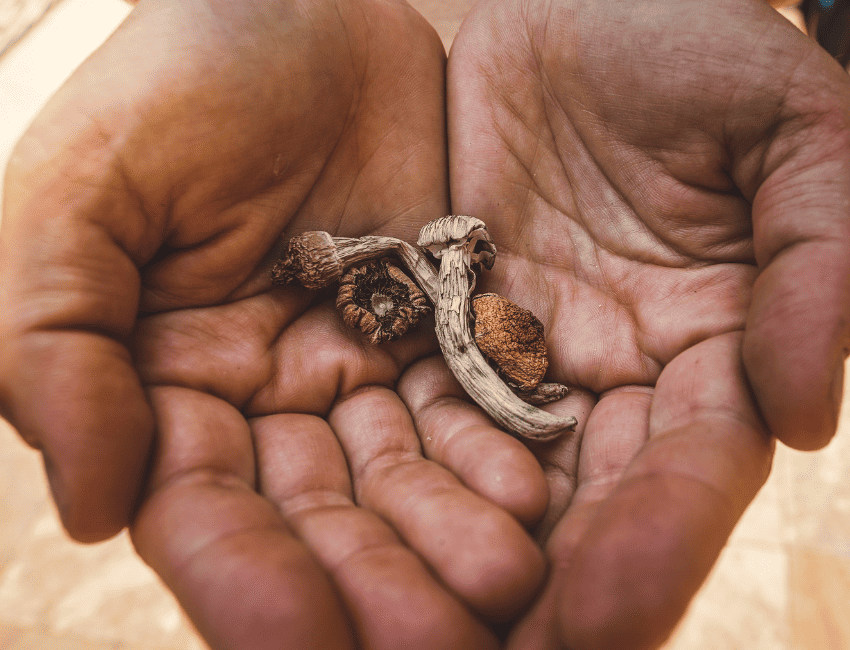 Why is it important for me to know the science behind psilocybin research?
You've probably heard at least one person talking about mushrooms inducing a positive altered state, some sort of "spiritual experience".  There are thousands of personal anecdotes in the digital media space to feast on, ranging from inspiring, edifying or just plain trippy.  But these days, the science is catching up with the spiritual jargon, and shedding light on how these compounds may work positively in conjunction with our biology and brains. Studies are taking place in prestigious research institutions –  John Hopkins University, Imperial College, London, MAPS (Multidisciplinary Association for Psychedelic Studies), The Beckley Foundation, UK –  as well as individual investigators, like renowned and revered mycologist Paul Stamets, founder of Fungi Perfecti. He believes that, "psilocybin will make us more intelligent, and better citizens." You can watch Netflix's documentary "Fantastic Fungi" or the series, "How to Change your Mind" to take a deeper dive into the landscape and further your knowledge.  
In New York, Katrina Michelle, Phd, LCSW, is former director of harm reduction for MAPS and executive director of The American Center for the Integration of Spiritually Transformative Experiences (ACISTE). At her private practice and her own organization, The Curious Spirit, she supports patients with their microdosing journeys. She is excited by the results she has seen in her patients and the recent scientific findings that corroborate the benefit of microdosing. "I feel I owe a debt of gratitude to Mexican medicine woman Maria Sabina and her indigenous lineage, for helping the West access the therapeutic benefits of the mushroom." Seventy years later, no one needs be wary or confused about such statements like "spiritual experience." You can go straight to the science, talk to professionals, and decide for yourself if you want to give microdosing with psilocybin a try. 
How do I microdose and what's the protocol?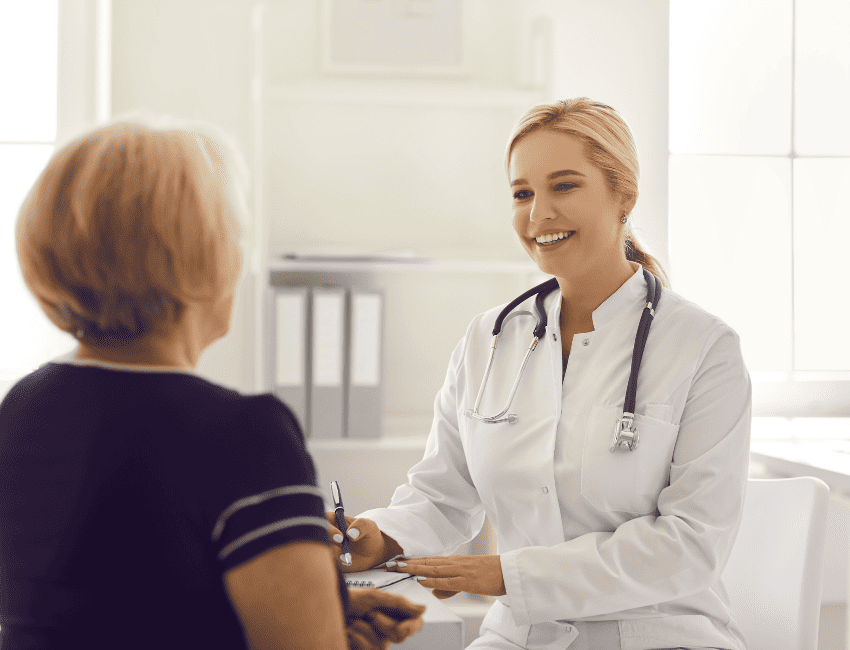 "It's important to have a certified therapist to work alongside you when you microdose – ideally, someone who has training and experience in psychedelic-assisted therapy," Katrina tells us. "The safe and responsible usage of these powerful fungi will affect the outcome experienced," she explains.
According to a report in Medical News Today in October of this year, there is no agreed scientific consensus yet on what a microdose amounts to. 
Guidelines define a 'microdose' as 1% of a pharmacologically active drug dose. It is important to note that all microdosing protocols almost always include an 'off-cycle', or a period of rest, often 2-4 weeks, to maintain efficacy and avoid developing a tolerance to the substance. This period also triggers natural neurotransmitter production in the brain and is highly likely responsible for the lingering effects of the practice long after the practitioner has ceased dosing. 
Scarlett Rivzi, a therapist who runs From Wounds to Wisdom in San Miguel de Allende, here in Mexico, tells us that the amount of mushroom prescribed for microdosing ranges between 15-25 mg, depending on the protocol and intended outcome. For example, one protocol is to take the microdose for 4 days on, and 3 days off, for 4 weeks. Then it's advisable to take a break from the mushrooms for 2 weeks. Another is to take the microdose for 5 days on and 2 days off for 3 weeks, then have a 2 week break. 
She continues, "the microdose level of psilocybin is sub-psychedelic, meaning there is no 'tripping'. When taken properly with guidance and supervision, an individual can go about their regular daily routine while the brain receptor 5HT-2A is releasing serotonin, the feel-good neural chemical."  She also mentions that different strains of mushrooms have specific characteristics or qualities, being adaptogens that enable them to address a variety of conditions and intentions.  
Any therapist who has done their research can help advise on preparation, the importance of a clinical setting, advise on taking the necessary rigorous medical checks (don't microdose if you have schizophrenia or hypertension, for example) and will be invested in your experience over a time period of weeks or months – and continue to work on the integration process afterwards. 
What are the results from microdosing with psilocybin? 
Well, here's the good news. Everyone I spoke to – clinicians, experts and microdosers alike – had positive news to share.
Sofia (whose name has been changed) is a Mexican writer, and worked with capsules of 0.25 g over 3 months, hoping to deal with some grief and depression from a family trauma. She was advised to take a capsule first thing in the morning before eating, or at night before sleeping. "It helped me come out of a state where sadness and incessant crying was weighing me down. I was able to re-evaluate those family relationships. Rather than viewing my family members as enemies, I actually just needed clear boundaries. Microdosing felt like I had a friend, working in the background."  She refers to her experience as sustained and subtle, as if her brain was slowly adjusting to a healthier and more positive way of looking at things. "And now I continue to practice that attitude. I feel lighter, clearer and – unstuck."
Katrina Michelle has seen extraordinary results with her patients. " I've seen social anxiety and depression greatly reduced. One client microdosed over 2 months to help him reshape his life,  and even his income. He was also able to release and transmute grief, related to his sister's death from cancer at a young age." After a decade of working with him, she explains that he used microdosing to support a regimen of therapy, and commitment to the process has paid off. 
What are more reasons to microdose with psilocybin? 
It's not just the heftier mental challenges of depression, anxiety, PTSD and grief that people are seeking microdosing for.  There is a massive global trend in microdosing for general well-being,pain management, end of life distress, and as an aid for problem solving and productivity – workaholics take heed!
Lou Sagar, founder of The Alchemist's Kitchen, NY advises on microdosing protocol, alongside Merlin Sheldrake, biologist and author of the popular book about fungi, "Entangled Life." They work in collaboration with doctors, psychotherapists and take patient referrals.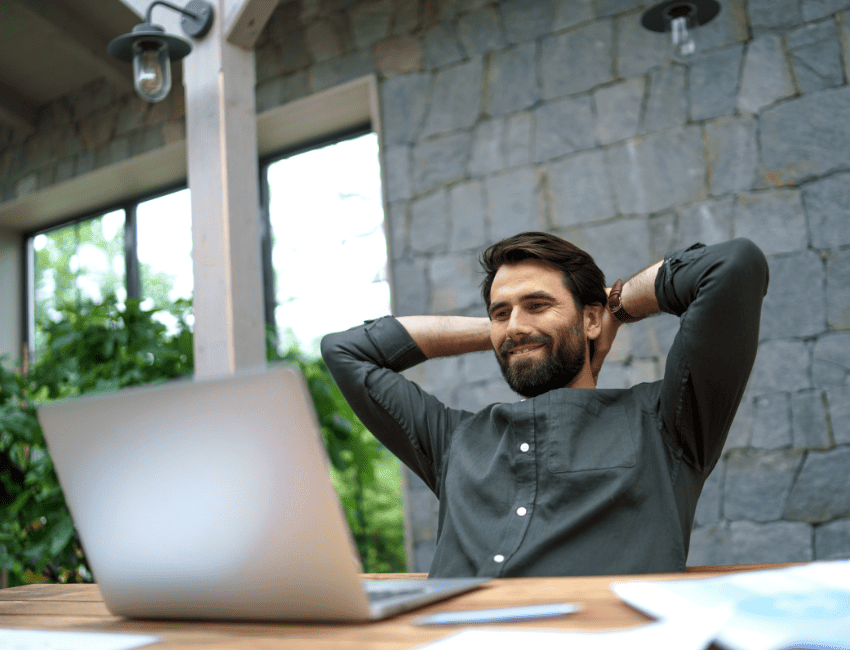 "We see the primary interest is for elevation of mood. This intention alone mitigates triggers that tend to escalate upset, stress and anger." He mentions that some immediate medicinal benefits of microdosing are a reduction in the desire for alcohol, cannabis and smoking. "We meet women who microdose to improve the balance of their hormonal cycle, or aid with emotional unpredictability in perimenopause."  He tells MND that microdosing has shown effectiveness in keeping a good attitude – that the macro goal of microdosing for many people is ultimately personal growth, which in turn contributes to feeling like a more valuable member of society. 
And finally…microdosing with mushrooms can be an alternative to pharmaceuticals
Lou continues "We all have ancestral indigenous history, and at The Alchemist's Kitchen, we're especially interested in Mexico, where for centuries mushrooms have been used for conflict resolution and community benefit."  He notices in his conversations that, in an urban society, people are looking for options away from pharmaceuticals and to connect with these ancestral roots. 
Lou concludes, "The fungi mycelium have been here a long time! We celebrate its history."  Arm yourself with the research out there, talk to a professional about how microdosing with mushrooms might help you, and join the growing group of global microdosers! Here at MND, we welcome comments and insights from readers,  as we continue to explore the psychedelic conversation and the very potent possibilities of fungi, which Stamets believes can actually "help save the world."
*This article is part of a series about psilocybin and its uses, both traditional and modern. We will also explore the physical and mental health benefits that these mushrooms offer.
Disclaimer: This article is for informational purposes only and should not be considered legal or medical advice. Individuals should always consult with qualified professionals regarding the use of psilocybin or any other substance for medical purposes, taking into account the applicable laws and regulations of their jurisdiction. 
Henrietta Weekes is a writer, editor, actor and narrator. She divides her time between San Miguel de Allende, New York and Oxford, UK.