The French auto part manufacturer Forvia has opened a new US $147 million plant in the northern state of Nuevo León.
Forvia, which produces car seating and interiors for major international brands, hopes that the creation of their new Apodaca plant will allow for the export of more than 2 million full sets of car seats per year in 2025.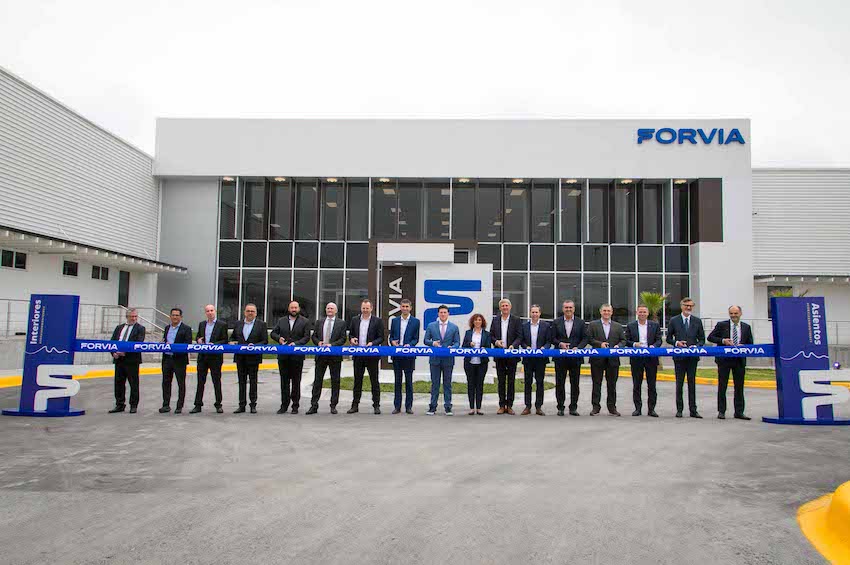 The company is aiming to double its manufacturing capacity by the end of 2023. Clients of Forvia include the automakers Volvo and Stellantis.
"This new facility positions us to deliver exceptional value to our customers and enhances our mission to pioneer technology for mobility experiences that matter to people," said Nik Endrud, Forvia executive vice president of the Americas.
The company believes that the plant's opening, under the Faurecia brand, represents a "true milestone" for the business. Forvia is currently ranked as the global leader in the industry, with a 16% market share.
A number of state dignitaries were in attendance at the opening ceremony, including Governor Samuel García and Nuevo León Economy Minister Ivan Rivas.
The new factory is yet another development in the nearshoring boom that has seen significant investment in Mexico as a global manufacturing center — especially the state of Nuevo León.
The state has rapidly become a hub for the automotive industry, according to Rivas. One hundred twenty-five of its recent high-level investments have been in the sector. 
Like other developments opening in the region, the new factory will also adhere to modern sustainability standards, to help fight the chronic water shortages that have plagued much of Mexico. 
"Our investment supports key sustainability initiatives in the fields of bioclimatic design, energy efficiency, and water recovery. This is why we are pleased to share with you that this new plant is certified as a green building," said Jean-Paul Michel, executive vice president of the interiors division, told the business publication Mexico Industry.
With reports from Reuters and Mexico Industry