The International Monetary Fund (IMF) has raised its 2023 and 2024 growth forecasts for Mexico after its staff made an official visit to the country and identified a range of strengths in the Mexican economy.
The financial organization expects growth of 3.2% this year, up from a 2.6% forecast in July. The outlook for 2024 is an economic expansion of 2.1%, up from a 1.5% prediction three months ago.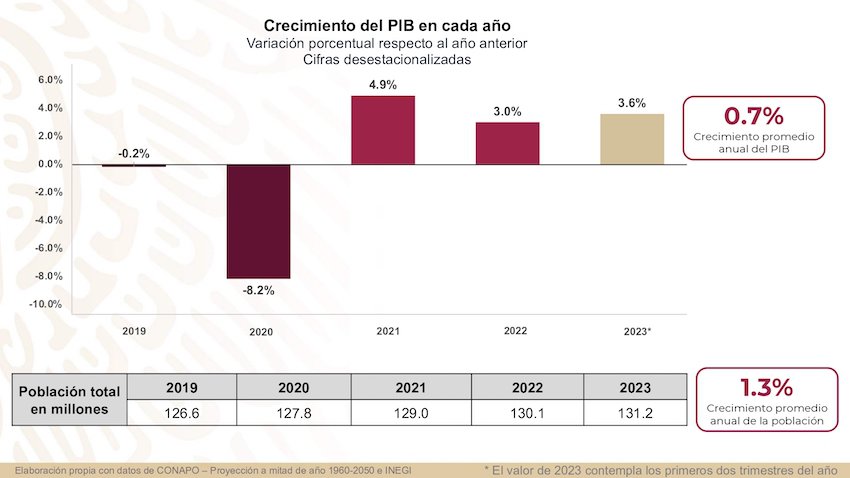 Mexico's economy grew 3.6% in the first half of 2023, according to preliminary data published by the national statistics agency INEGI in late August.
In a statement issued Tuesday at the end of its official staff visit, the IMF said that the Mexican economy "is in the midst of a broad-based expansion."
It said that the predicted 3.2% growth in 2023 would be led by "robust private consumption and investment" and observed that there is "notable strength in service sectors, construction, and auto production" in Mexico.
"This has led to record-low unemployment rates and record-high manufacturing capacity utilization rates. The authorities have commendably kept public debt in check. Monetary policy is rightly focused on bringing down inflation," the IMF added.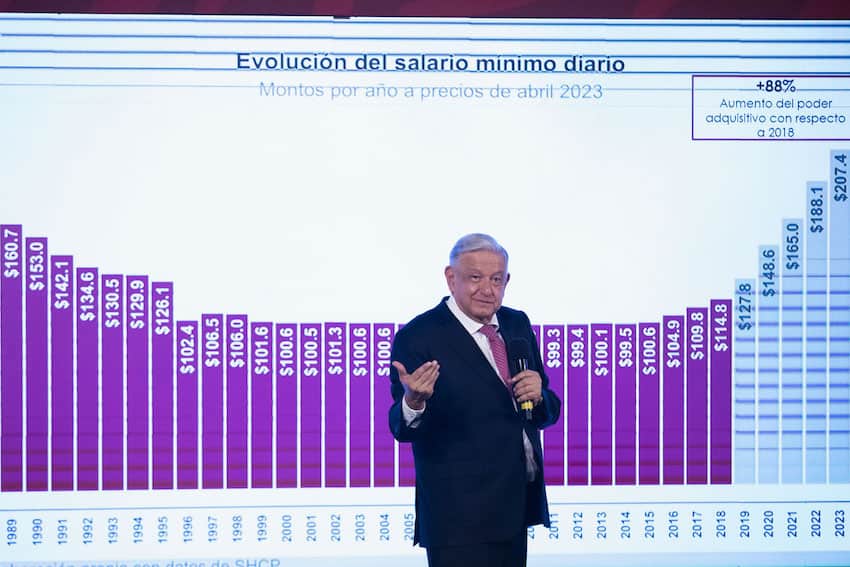 The Fund noted that "fiscal policy will loosen" in 2024 as the government increases public spending to complete infrastructure projects and cover other commitments, but said that the impact on growth "will be limited by binding capacity constraints, a continuation of tight monetary policy, and slowing growth in the U.S."
The 2.1% growth forecast could be exceeded if there is "stronger-than-expected growth in the U.S. or a larger-than-expected fiscal multiplier," the IMF said.
A fiscal multiplier "measures the effect that increases in fiscal spending will have on a nation's economic output, or gross domestic product," according to Investopedia.
The IMF said that "an increase in global risk aversion, a higher path for interest rates in the advanced economies, or delays in implementing key infrastructure projects in Mexico would weigh on output" in 2024.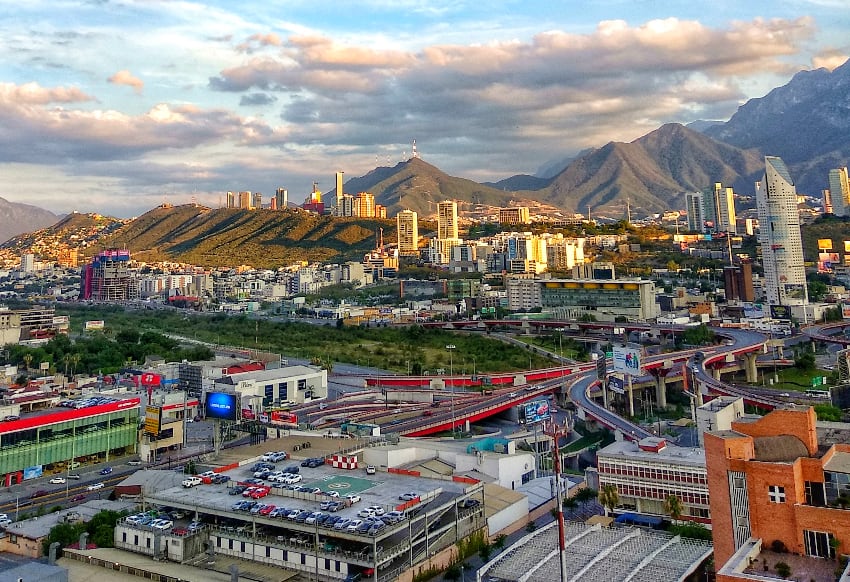 The Fund said that "the ongoing reshaping of global supply chains is an important opportunity for Mexico" and noted that the country's "proximity to, and deep trade links with, the U.S. make it a key location for the 'nearshoring' of production for the U.S. market."
"However, capitalizing on this potential and competing with other production locations will require addressing Mexico's long-standing structural challenges while continuing to pursue prudent macroeconomic policies," the IMF said.
Taking full advantage of the nearshoring opportunity and "securing sustainable and inclusive growth in a complex global environment" will require "higher and better-targeted public investment, better governance, increasing access to domestic sources of finance, increasing female labor force participation, and pivoting consumption toward cleaner sources of energy," the Fund said.
Mexico News Daily