Mexico and the United States have launched a joint "semiconductor action plan" that aims to make North America the world's "most powerful" chip-producing region. 
The announcement of the plan came after high-ranking Mexican and United States officials participated in the third meeting of the relaunched Mexico-U.S. High Level Economic Dialogue (HLED) in Washington D.C. on Friday.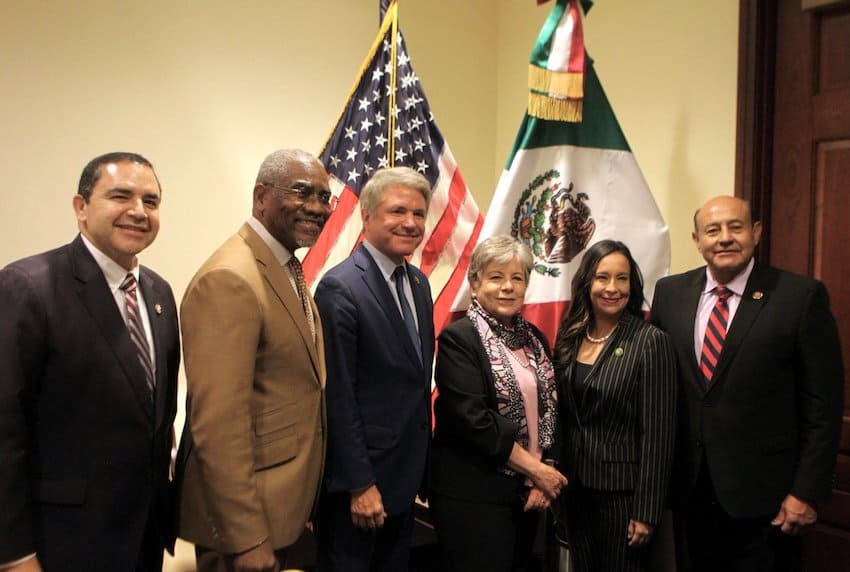 "Today… we're launching a joint semiconductor action plan to accelerate our integration, to scale our efforts to attract new investment," U.S. Secretary of State Antony Blinken told a press conference. 
"Under President Biden's leadership, we're building regional clean energy technologies and semiconductor supply chains through the Inflation Reduction Act and the bipartisan CHIPS and Science Act that will drive our economies through this century," he said. 
Blinken said that "Mexico's overhauled one-stop shop website" – the federal government's "ventanilla única" –  "is providing prospective investors the tax and regulatory information that they need to take advantage of this landmark legislation."
At the same press conference, Foreign Affairs Minister Alicia Bárcena and Economy Minister Raquel Buenrostro offered additional details on Mexico and the United States' shared ambitions for the semiconductor industry.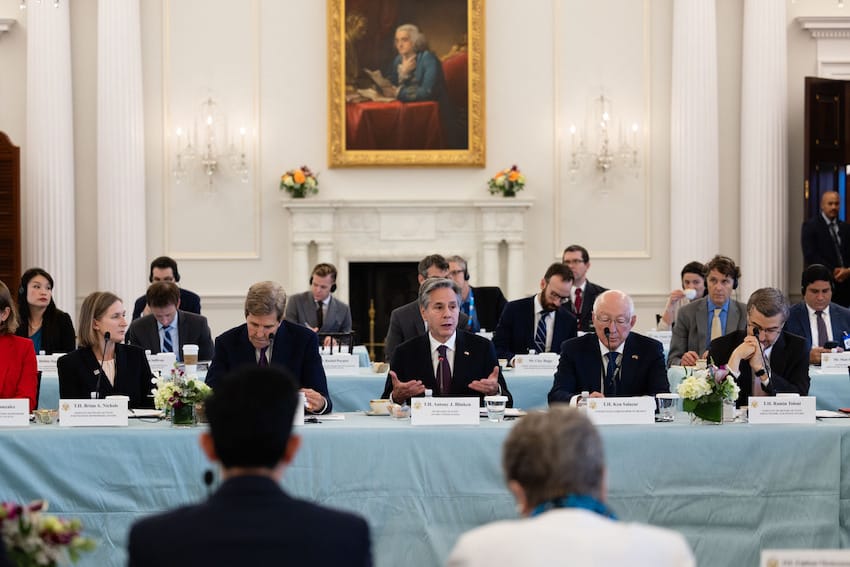 Bárcena, who succeeded Marcelo Ebrard as foreign minister earlier this year, said that "supply chains in our region and especially semiconductors and conductors" was "one of the most interesting topics" discussed at Friday's bilateral meeting.    
She said that Mexico and the United States have "a very clear strategy: for this region to become the most powerful region in production of semiconductors and conductors in the world."
According to the international freight platform ShipHub, Taiwan is the world's largest semiconductor manufacturer, accounting for 50% of total production. South Korea ranks second followed by Japan, China and the United States.
Buenrostro said Friday that Mexico and the U.S. are "working together to turn North America into the most important place for the integration of supply chains pertaining to several strategic sectors," including semiconductors, electric vehicles and medical supplies.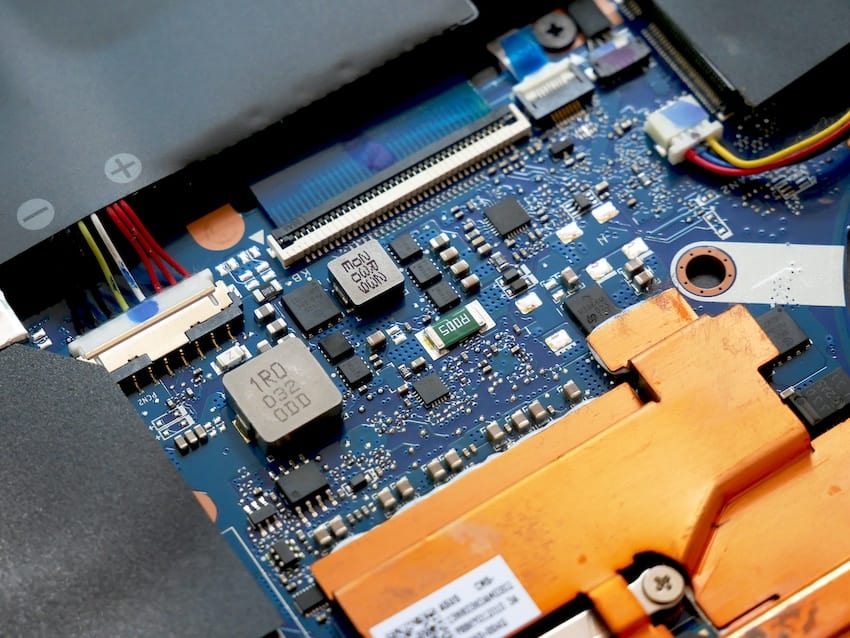 "Regarding semiconductors, Mexico, and the U.S. … are working to see how we can complement each other on this technology to have the strongest supply chain on semiconductors, taking advantage of different ICT markets," she said.
"For Mexico, this is a significant opportunity. It allows us to have better paying jobs," Buenrostro said.
At last year's HLED, held shortly after the United States government released its implementation strategy for the US $50 billion "Chips for America" program, the U.S. invited Mexico to take advantage of massive investment in the sector.
"… What we have is an invitation that is received perhaps once in a lifetime, so we're going to accept it, and thank you very much for thinking of Mexico," Ebrard told U.S. officials at a press conference in September 2022.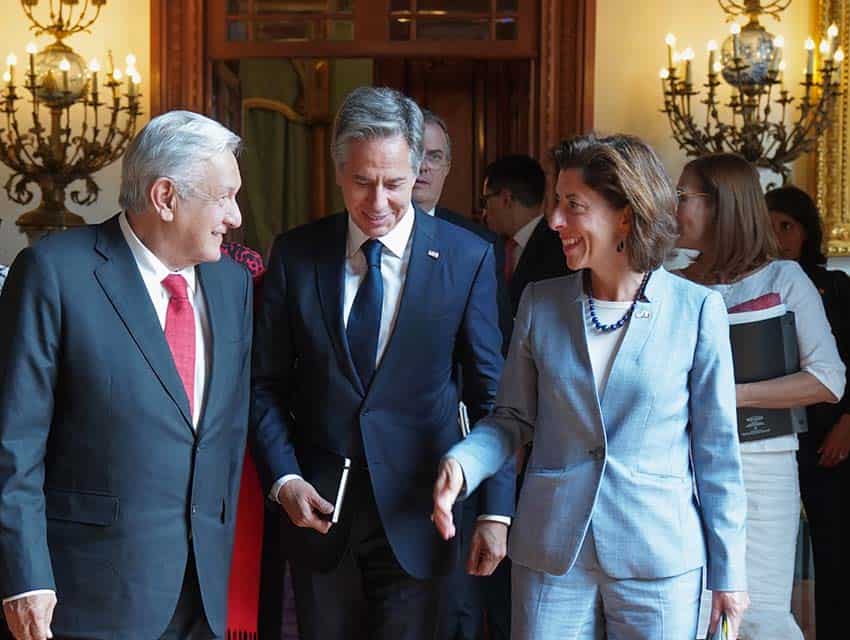 The construction in Mexico of several semiconductor plants has been announced since then.
In a joint statement released on Friday, the Mexican and United States governments said that their officials had "discussed how to seize emerging opportunities through the HLED to promote manufacturing investment and generate employment and prosperity as the United States implements the U.S. CHIPS and Science Act and the Inflation Reduction Act."
Those two acts, the statement said, "together devote more than $400 billion to strengthening regional semiconductor supply chains, reducing greenhouse gas emissions, and boosting demand for electric vehicles and clean energy technologies."
"We discussed how to continue medical device and pharmaceutical regulatory collaboration, and advance other work. We also considered ways to address the climate crisis and strengthen regional energy security," the statement added.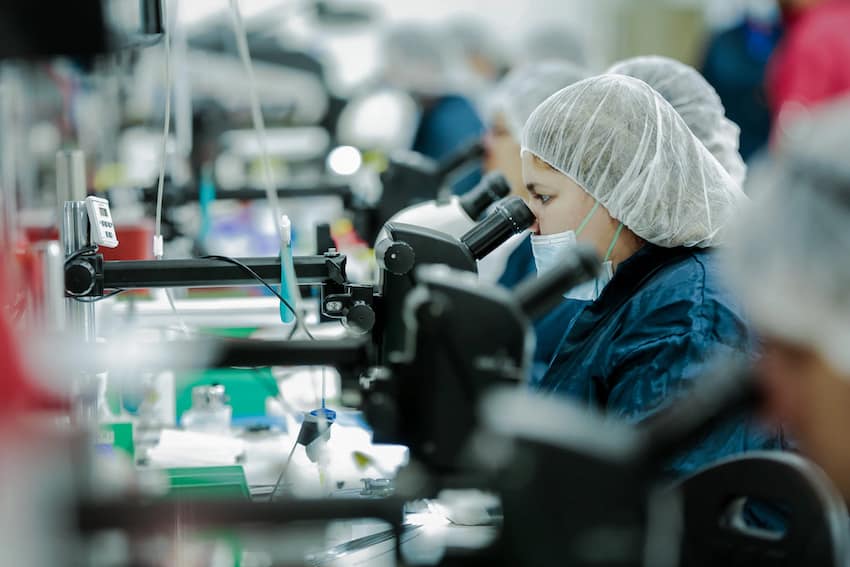 Among other issues discussed at the HLED was cooperation at the Mexico-U.S. border, over which huge volumes of licit – and illicit – goods pass.
"We're taking steps to improve and strengthen even more our border coordination, like piloting a model port to streamline inspections and finding ways to reduce wait times, making it easier for people and goods to cross legally while strengthening our capacity to deal with fentanyl and other illegal narcotics," Blinken said.
Bárcena also noted that ways in which border infrastructure can be strengthened were discussed.
"When it comes to land trade between the U.S. and Mexico, we have lines of communications that are extremely important for the transportation of merchandise and people. …  We have 60 ports of entry on our shared border. …  We have shown progress and talked about the infrastructure on both sides [of the border], discussing how we can bring our infrastructure up to speed so that we have better outcomes," she said.
The foreign minister noted that Mexico set aside 15 billion pesos (about US $860 million) to spend on the modernization of border infrastructure this year.
"Among other things, [the investment will] increase our capacity to detect weapons and synthetic drugs," she said.
Bárcena also highlighted that Mexico is currently the United States' largest trade partner, with close to $400 billion in two-way trade in the first half of the year.
"That means many things. It means that there are responsibilities, commitments, and I would also say that there is a shared vision to create one of the most powerful areas economically and socially speaking," she said.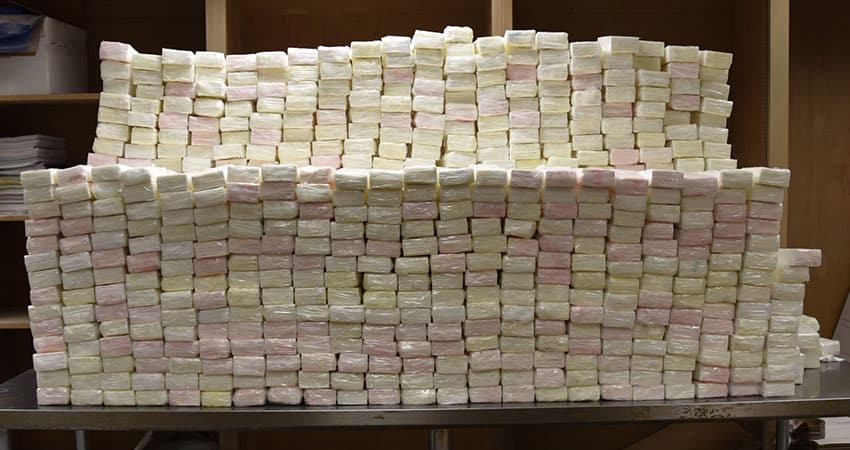 The HLED was held ahead of this week's Mexico-U.S. High-Level Security Dialogue, at which the fight against fentanyl is set to be a central issue. Blinken, Secretary of Homeland Security Alejandro Mayorkas and Attorney General Merrick Garland are among the U.S. officials who will attend the meeting in Mexico City on Thursday.
Buenrostro said Friday that Mexico "is committed to supporting the fight against synthetic drugs," a view that contrasts with that held by some Republican Party lawmakers in the U.S.
"This is something I want to convey.  We want to cooperate.  We want to help and do everything at our disposal to control the productive chain, the illicit productive chain of … fentanyl," she said.
Mexico News Daily