The Mexican government has reportedly canceled nine mining concessions held by Chinese company Ganfeng Lithium at the largest lithium reserve in the country.
In a document sent to investors, Ganfeng – which is one of the world's largest lithium enterprises – said that Mexico's General Directorate of Mines (DGM) told them in August that the company had failed to meet minimum investment requirements between 2017 and 2021.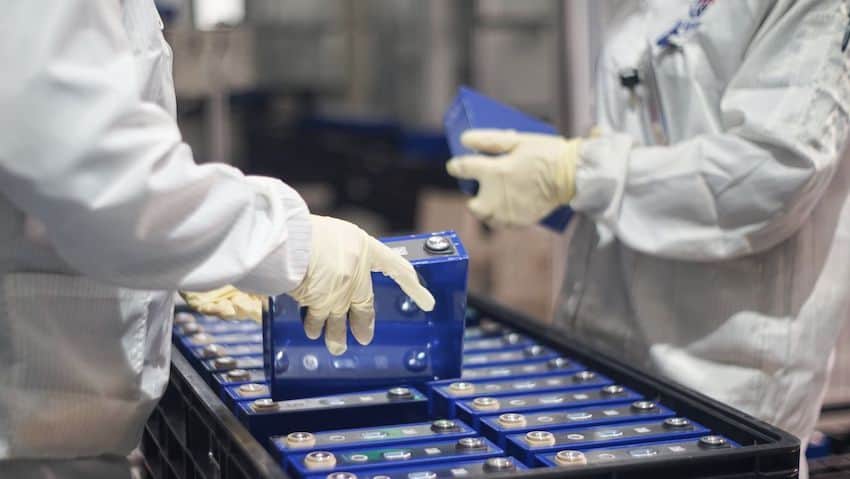 Ganfeng insists their Mexican subsidiaries have presented "ample evidence of their compliance with the minimum investment obligations," and had in fact "significantly" exceeded them.
The company also claimed the Mexican government "did not raise any objections" about investment levels before informing them that the process to cancel the concessions was already underway.
Mexico nationalized lithium in April 2022, declaring it a strategic resource whose exploration, production and commercialization was exclusive to the state. The resulting amendments to the Mining Law meant no new lithium concessions would be granted to private companies, other than as minority partners in joint ventures with new state-owned company Lithium for Mexico (LitioMx), although existing contracts would be honored if they met investment requirements and were nearing the production stage.
"The Mining Law reform was not supposed to apply to pre-existing concessions," Ganfeng protested. "The company's position is that the project's concessions cannot be impacted by these reforms."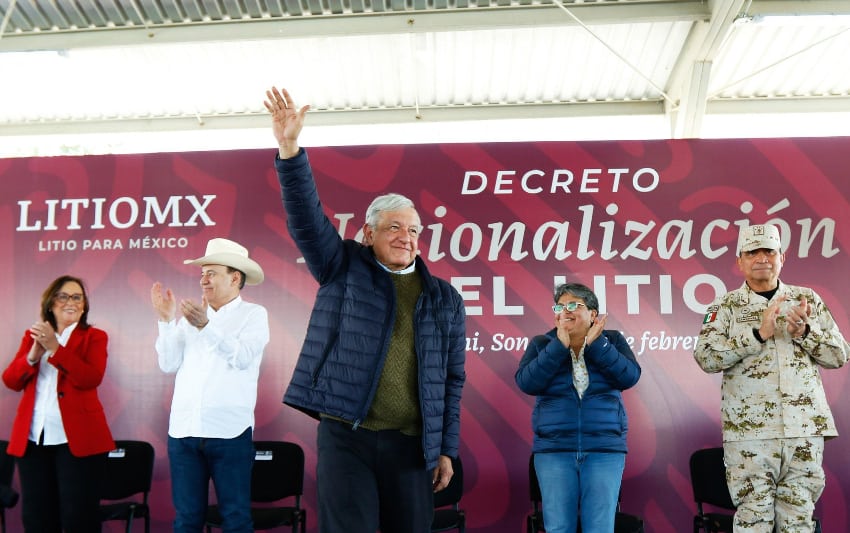 The company said that it had filed administrative appeals with the Economy Ministry (SE), maintaining that the cancellations are "arbitrary and unfounded." It also insisted that the decision should not be considered final until the review is concluded. Neither the DGM nor the SE has made a public statement on the issue.
Ganfeng has been the biggest private lithium mining company in Mexico since acquiring the country's largest reserve – in Bacadehuáchi, Sonora – from Bacanora Lithium in 2021. The U.S. Geological Survey estimates that Mexico has a total of 1.7 million tonnes of lithium reserves, some 3% of the global total. There are two large reserves in Sonora (including the Bacadechuáchi deposit), one in Puebla and one in Jalisco. The metal is a key component of lithium-ion batteries used in electronic devices and for green energy storage.
Mexico's nationalization of lithium seeks to take advantage of the global shift to green energy, and in the words of President López Obrador, to avoid the "exploitation" of the mineral by foreign companies. However, some mining experts have expressed doubts about the public company's capacity to mine the metal effectively. Mexico's lithium deposits are in clays, making them difficult to process. 
This month, Congress requested that Lithium for Mexico receive its first budget in 2024, after a year and a half without formal funding. The budget allocates 9.8 million pesos (US $570,000) to staff salaries, but does not confirm spending on exploration.
Earlier this year, the Mexican government announced that it would invest 36.8 million pesos (US $2.15 million) in lithium exploration before the end of 2024.
With reports from La Jornada, Expansión and Forbes