Mexico's annual inflation rate declined to 5.84% in May, the lowest level since August 2021.
The national statistics agency INEGI reported that the national consumer price index fell 0.22% last month compared to April.
It was the fourth consecutive month that the annual headline inflation rate slowed, indicating that record high interest rates are having the desired effect.
The rate in May was 0.41 percentage points lower than the 6.25% reading for April, and slightly lower than a 5.88% median forecast of analysts polled by Bloomberg.
Mexico's core inflation rate, which excludes volatile food and energy prices, was 7.39% in May, down from 7.67% in April. That rate also declined for a fourth consecutive month.
INEGI's data showed that processed food, beverages and tobacco were 11.4% more expensive in May than a year earlier, while meat prices rose 5.9% and the cost of fruit and vegetables was up 3.7%.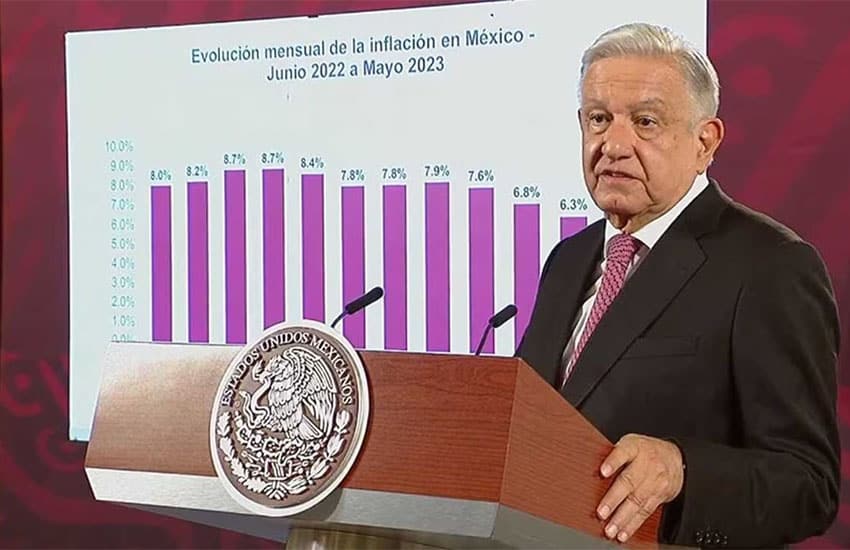 The cost of non-food goods rose 6.3% annually, while services were 5.4% more expensive.
Energy costs, including those for gasoline and electricity, fell 1.8% compared to May of 2022. Energy prices declined 3.2% between April and May "mainly due to adjustments in electricity rates" in 11 cities for the summer period, INEGI said.
The publication of the latest data comes three weeks after Bank of Mexico (Banxico) board members voted unanimously to hold the benchmark interest rate at a record high of 11.25%. That decision came after a monetary policy tightening cycle in which the central bank raised its key rate by a total of 725 basis points.
Mexico's headline inflation rate, even with the latest decline, remains well above the bank's 3% target.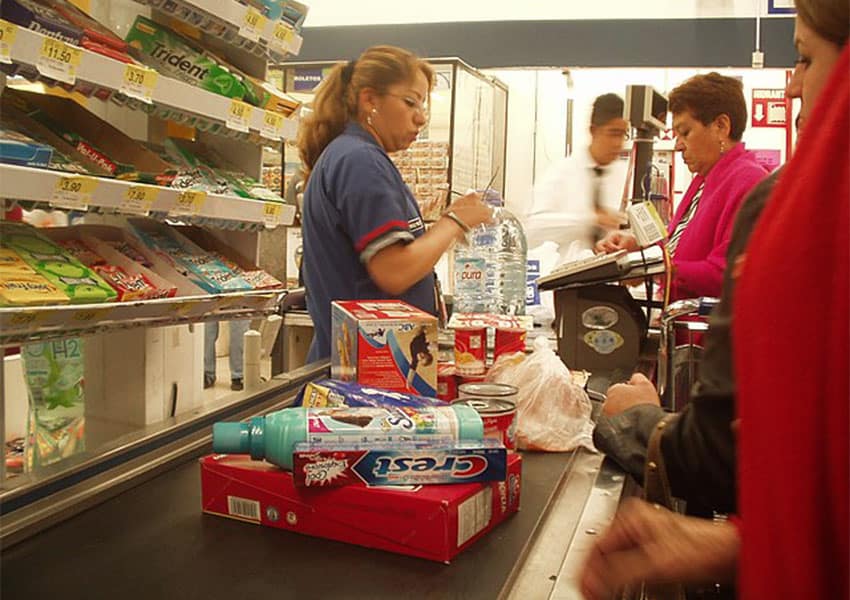 Banxico, which is expected to maintain its benchmark rate at 11.25% after its June 22 monetary policy meeting, predicts headline inflation will fall to 4.7% by the end of 2023 and continue declining next year to reach 3.1% in Q4 of 2024.
At his morning news conference on Thursday, President López Obrador described the decline in inflation and the current strength of the peso as "two pieces of good news."
"After the pandemic [and] with the war between Russia and Ukraine there was this phenomenon of inflation in the whole world and it also affected us," he said.
"Measures were applied. The Bank of Mexico, which is an autonomous institution, took decisions to increase inflation rates to control inflation. We entered into an an agreement with producers, with industry and with retailers to have a basic basket [of essential goods] at low, fair prices. That plan helped us a lot," López Obrador said, adding that stable fuel and electricity prices also helped to keep inflation down.
He described the peso – which was trading at a seven-year high of 17.35 to the US dollar at the close of markets on Wednesday – as a "phenomenon."
"When we arrived [to government] it was at over 20 [to the dollar] and the forecast of our adversaries was that it was going up to 30," said López Obrador, who frequently points to the strength of the peso as an achievement of his government.
With reports from El Economista, El Financiero, Reforma and El Universal