The international airports in Querétaro, Mérida, and Mexico City topped the charts as Mexico's fastest-growing cargo terminals in the first two months of 2023. 
Handling 12,300 tons of cargo and registering 15.9% growth compared to the same period in 2022, Querétaro International Airport had the fastest cargo handling growth in the country.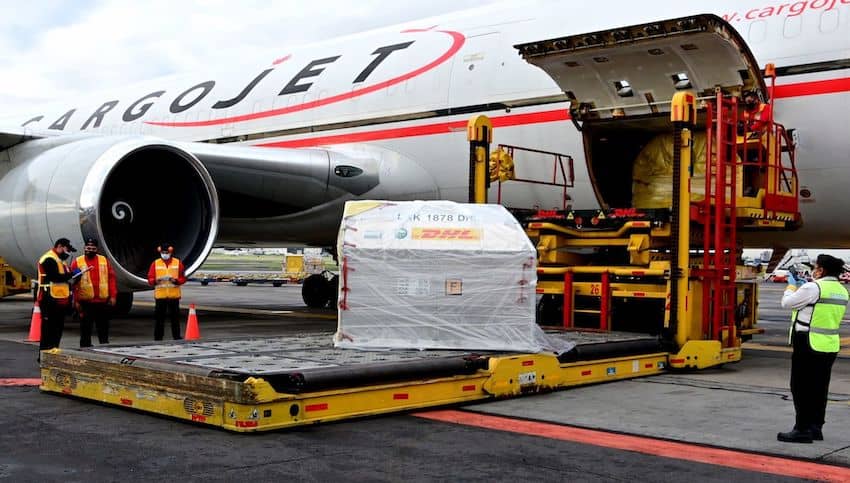 In second place was Mérida International Airport, which registered a volume of 4,100 tons and an annual growth of 10.8%. 
Rounding out the top three was Mexico City International Airport (AICM). While the airport handles more than half of the cargo shipments in Mexico (52.1%), its growth was below that of Querétaro and Mérida at 10.1% – with a total of 95,700 tons handled in January and February. 
In fourth place was Monterrey airport, in Nuevo León, with a volume of 10,900 tons and an annual increase of 2.2%. Ranking at No. 5 is Tijuana, with 1.7% growth and handling 5,200 tons of cargo.  
According to the newspaper El Economista, Querétaro's growth confirms the airport as an alternative to Mexico City, which will stop receiving air cargo operations in July, according to a presidential decree issued in February. The Felipe Ángeles International Airport (AIFA) in Mexico City also started to handle cargo traffic in March.
Querétaro state's Minister of Sustainable Development Marco Antonio del Prete Tercero has said that in the short term, Querétaro's airport could handle between 10% to 15% of the cargo currently shipped to Mexico City. 
Querétaro's capacity, he said, draws from its eight cargo positions, an audited area, internal customs and 10,000 square meters of covered warehouses with refrigerated rooms.
With reports from The Logistics World, El Economista