The Maya Train project has led to a wealth of archaeological finds on the Yucatán Peninsula, and now there's a new one: the skeletal remains of a human dating back an estimated 1,200 years.
The National Institute of Anthropology and History (INAH) announced the finding on Monday. Per INAH, the discovery is notable because the bones of the deceased, a young person at the time of death, were found inside a large funerary vessel with "a showy and well-preserved jade ring."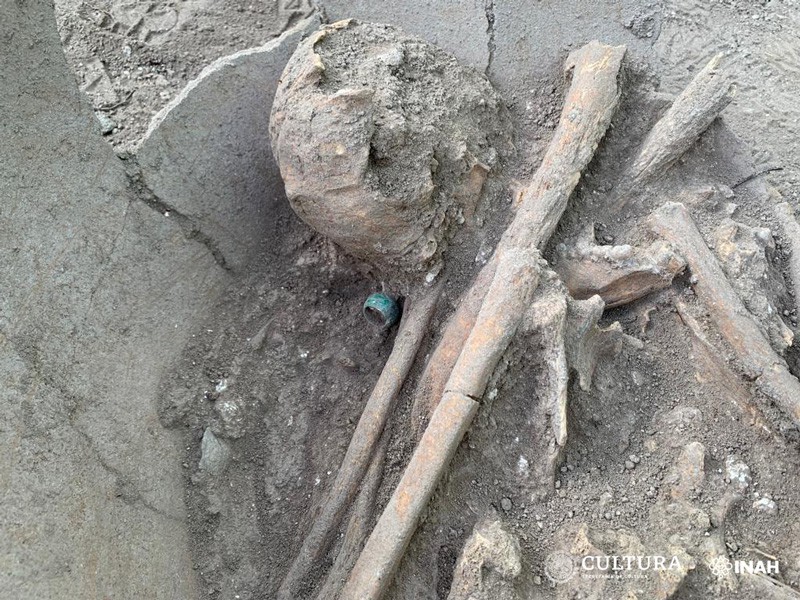 The discovery from the Mesoamerican Late Classic period (600-800 AD) was made in the archaeological zone of El Tigre, Campeche. Lying on the bank of the Candelaría river, El Tigre – called Itzamkanac by the Chontal Maya – was a major commercial and ceremonial site in antiquity. It is speculated to be the place where Hernán Cortés executed Cuauhtémoc, the last Mexica emperor, during his 1525 expedition to Honduras.
"A green stone ring, a jade ring, was placed as an offering," Diego Prieto Hernández, head of INAH, said during President López Obrador's Monday morning press conference. This is "a very prominent element that speaks of the importance of this person."
The Maya Train crosses through the state of Campeche on two different routes — one from Mérida, Yucatán and one from Bacalar, Quintana Roo — before meeting up in Escárcega, Campeche and continuing on to Palenque, Chiapas.
Archaeological digs in three areas on the Maya Train route – Moral-Reforma in the state of Tabasco, along with Palenque and El Tigre – are being conducted under the auspices of the Program for the Improvement of Archaeological Zones (Promeza).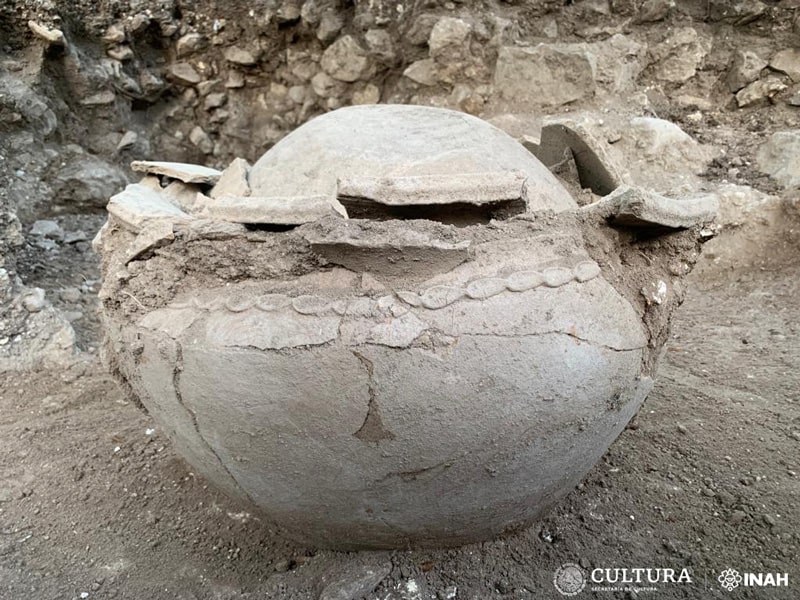 With the latest finding, Prieto Hernández noted, 177 pre-Columbian human burials have been located along Section 1 of the Maya Train. These discoveries have taken place during archaeological monitoring while the tracks were being laid. 
In the section of the train that runs from Escárcega to Palenque, Prieto Hernández said findings through Aug. 14 have included 2,698 buildings, 248 elements of furniture, 281,353 ceramic fragments and 55 natural features associated with pre-Columbian human activity.
Progress is being made toward opening El Tigre to tourism. Activity towards this end  includes the exploration and conservation of the site's main square, the market square and what is being called a triadic complex, as well as the construction of a visitor center.
With reports from La Jornada and El Universal