The Morelia International Film Festival (FICM) — one of the best in  Mexico — has had many star-studded moments in its 21 years, the latest of which was an appearance by two-time Academy Award winner Jodie Foster on Wednesday night.
The 10-day festival, which continues through Sunday in the Michoacán capital, bestowed Foster with its Artistic Excellence Award for her overall body of work — from her role in "Taxi Driver" at age 12 to her newest film, "Nyad."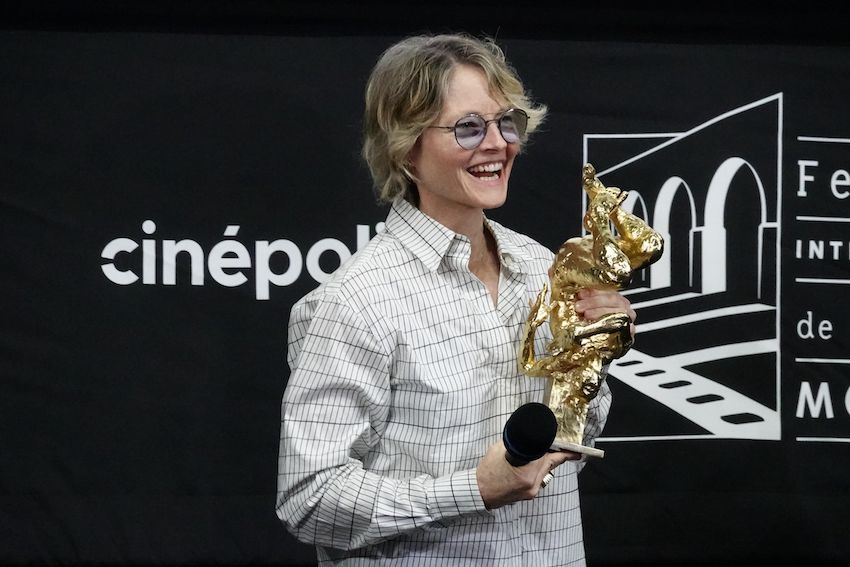 The acclaimed actress and director, who will turn 61 on Nov. 9, walked the red carpet and presented a special screening of "The Silence of the Lambs," the 1991 film in which her portrayal of FBI student Clarice Starling won her an Oscar for best actress.
A permanent, commemorative theater seat with her name on the back was unveiled, and she received an FICM honor that was first given in 2018 to Mexican director Alfonso Cuarón, and later to luminaries such as Robert Redford, Claire Denis and Alejandro G. Iñárritu.
On Thursday, she was to receive the lifetime Filmoteca Medal from the National Autonomous University of Mexico (UNAM), and on Friday she is scheduled to take part in a masterclass.
"This work has been an exercise in survival," she told the audience after a retrospective of her work was shown. The women she has portrayed had to face "the shame, the longing — and they've had to survive."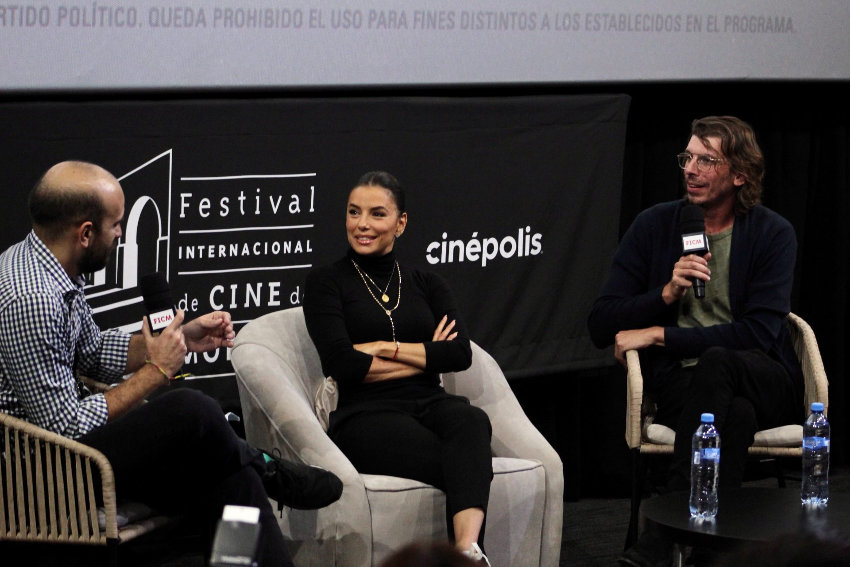 As she presented "The Silence of the Lambs," she called it a film that "has stayed in all of our psyches and is still relevant."
This year's FICM features more than 100 productions, between shorts and feature films. The lineup includes a number of international films and potential Oscar nominees from around the globe, but the festival's main focus — to highlight the best in Mexican cinema — has never been forgotten.
There are 11 works in the Michoacana category, 62 titles in the Mexican short films category, 12 in the Mexican documentary category and 11 in the Mexican fiction category — a total of 96 works by Mexican filmmakers.
"Despite the changes in the industry, we always strive to have the best in all areas, whether documentaries, feature films or short films," Alejandro Ramírez, the FICM president, said in a press release.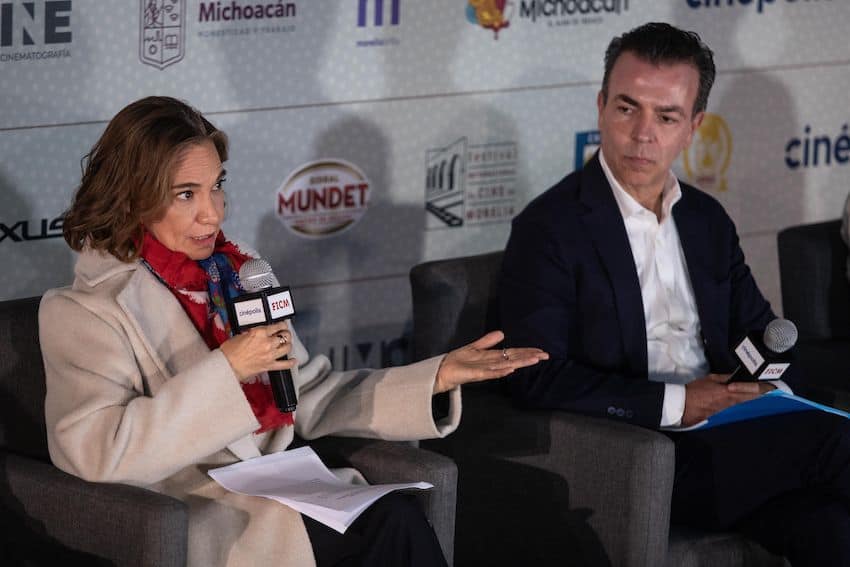 Celebrities who appeared in person this year included actors Jessica Chastain and Peter Sarsgaard and Mexican director Michel Franco from the film "Memory," a new Mexican-American drama about an alcoholic woman who takes a journey into her past. Sarsgaard won the Volpi Cup in Venice for best actor for his role.
Mexican director Carlos Carrera ("The crime of Padre Amaro") presented his new film "Confessions," along with three of its lead actors.
Another top film in the festival is "Radical," which won the fan favorite award at Sundance earlier this year. In a Mexican border town plagued by neglect, corruption and violence, a frustrated teacher tries a radical new method to break through his students' apathy and unlock their potential.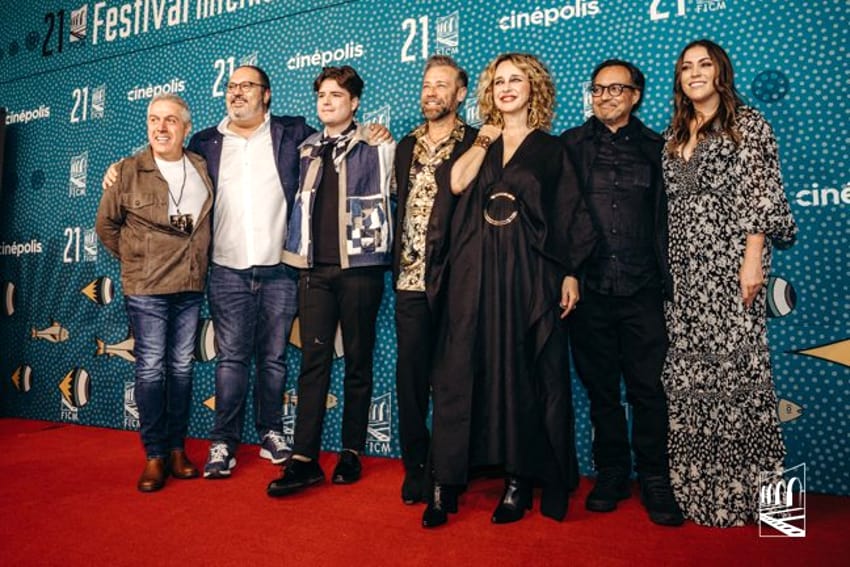 "The Taste of Christmas," produced by Veracruz native Salma Hayek, and the partially-filmed-in-Mexico "The Dead Don't Hurt," starring Viggo Mortensen of "The Lord of the Rings" fame, were also screened. So was Martin Scorsese's newly released "Killers of the Flower Moon," which was presented by its cinematographer, Mexican Rodrigo Prieto.
American director and screenwriter James Ivory was on hand to present his documentary "A Cooler Climate," and Mexican director Amat Escalante, Spanish actress Ester Exposito and Mexican actor Fernando Bonilla walked the red carpet for their film "Lost in the Night."
Many of the films can be seen virtually on FilminLatino or over the air on Canal 22.
With reports from El Norte, El País, L.A. Times and El Universal