The quest to uncover the mysteries of Ek' Balam — an ancient Maya city that includes one of the largest palaces in Mesoamerica — has been boosted by the discovery of a painted crypt cover.
The finding was announced this week in conjunction with a report on the progress of the Maya Train in Section 4, which spans 239 kilometers (149 miles) from Cancún Airport in Quintana Roo to Izamal, Yucatán.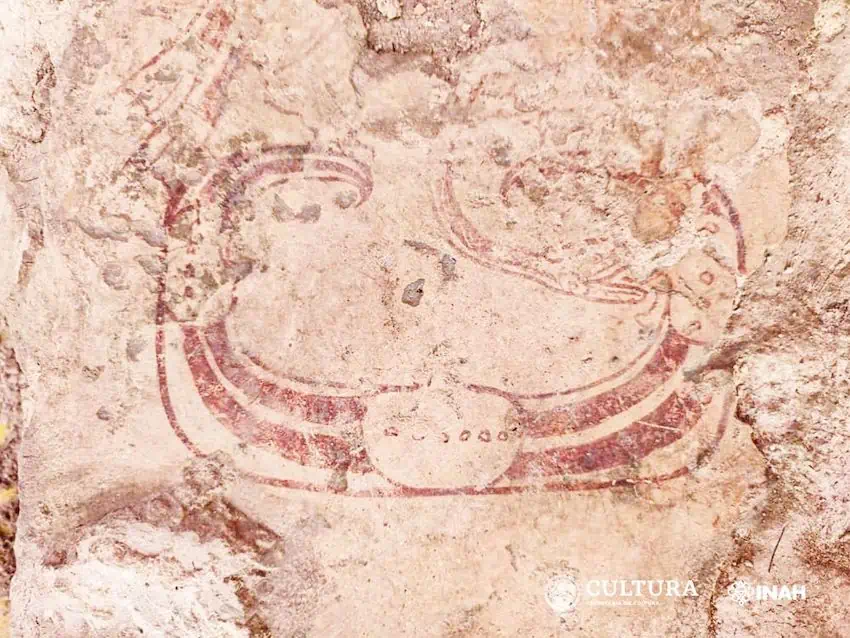 The archaeological zones of Ek' Balam (about 2 hours from Cancún) and Chichén Itzá (2 hours, 30 minutes) are the two ancient Maya sites that are part of the Section 4 project. Both are in the state of Yucatán. 
The less-visited Ek' Balam includes an awe-inspiring acropolis, or royal palace, in which more than 70 rooms have been found – and that's just half the building. The site also has a mausoleum facade that is unique in the region.
Now, in yet another major archaeological finding associated with the Maya Train project, a seventh painted crypt cover has been recovered there.
These painted covers and similar artifacts "have provided relevant data about Ek' Balam, such as names of some of the rulers of the kingdom of Talol (Ek' Balam), as well as dates on which the rooms of the acropolis were built," said Diego Prieto Hernández, general director of the National Institute of Anthropology and History (INAH).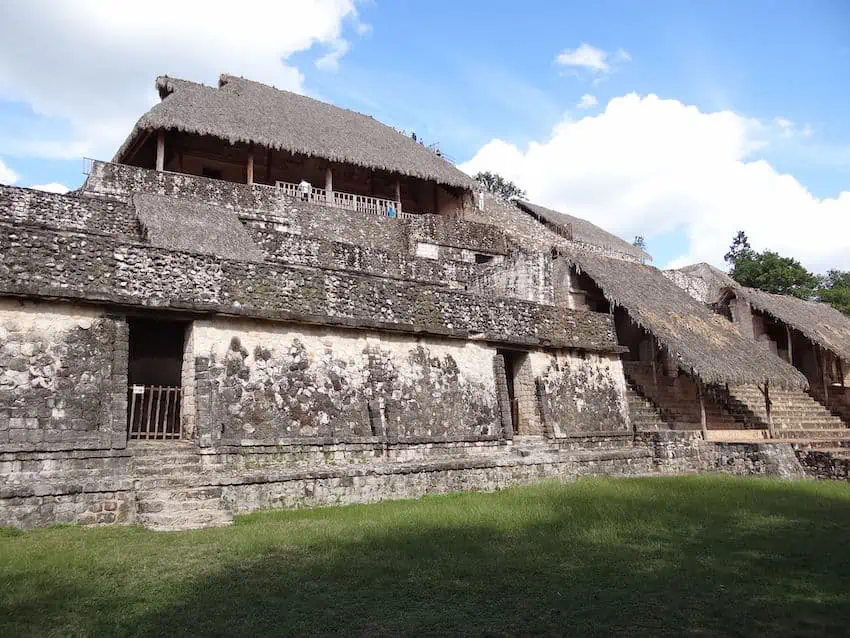 At a press briefing on Monday in Mexico City, Prieto Hernández said that the stone slab cover is painted with a snake figure. Unlike other vault lids found at Ek' Balam, this one has traces of red paint rather than black, INAH noted.
"The representation shows a U-shaped symbol, which could represent a cave with underground water, as a possible allusion to the underworld, where a snake seems to enter," INAH said in a statement. "You can see the head and part of the body of the reptile, which could be associated with the serpentine foot of the god K'awiil."
Prieto Hernández said Ek' Balam is "one of the Maya cities that exhibit architecture of enormous beauty and great attractiveness." However, the city is not a UNESCO World Heritage site like Chichén Itzá and is often called one of the Yucatán Peninsula's "best-kept secrets" or an "undiscovered jewel."
Prieto Hernández said the work at Ek' Balam — aiming to improve the site for visitors after the Maya Train begins rolling on Dec. 1 — is 87% complete in research/conservation and 33% of new signage has been installed, though infrastructure (9% complete) and the visitor center (8%) are lagging. 
A museum for some 50 pieces recovered in the archaeological work related to the Maya Train is currently 30% complete, he added.
With reports from La Jornada and El Universal