On April 29, we celebrated the life and work of ethnomusicologist Eduardo Llerenas, who died last September, with a beautiful tribute at the Palacio de Bellas Artes in Mexico City. Friends and family, as well as musicians gave moving speeches and performances in Eduardo's memory.
A man who dedicated his life to the preservation and dissemination of musical heritage, he is described by Mexico's Culture Ministry as a promoter and defender of traditional music. 
Llerenas began to record Mexican music in the 1970s with engineer Enrique Ramírez de Arellano under the label Música Tradicional. Their recordings of the huapango, huasteco son and istmeño son music became the highlight of a series called "Antología del Son Mexicano."
This work caught the attention of journalist and fellow ethnomusicologist Mary Farquharson, and through a shared love of music, Llerenas and Farquharson became a couple and married.
I am lucky to have known Mary and Eduardo for most of my life. When I moved to Mexico, they welcomed me into their home and included me in amazing experiences with musicians from Mexico and other parts of the world. 
I know this is a story I share with many others, as Eduardo and Mary are renowned for their generosity and hospitality. This was evident at the tribute and following celebrations, where the spirit of their musical life together shone brightly.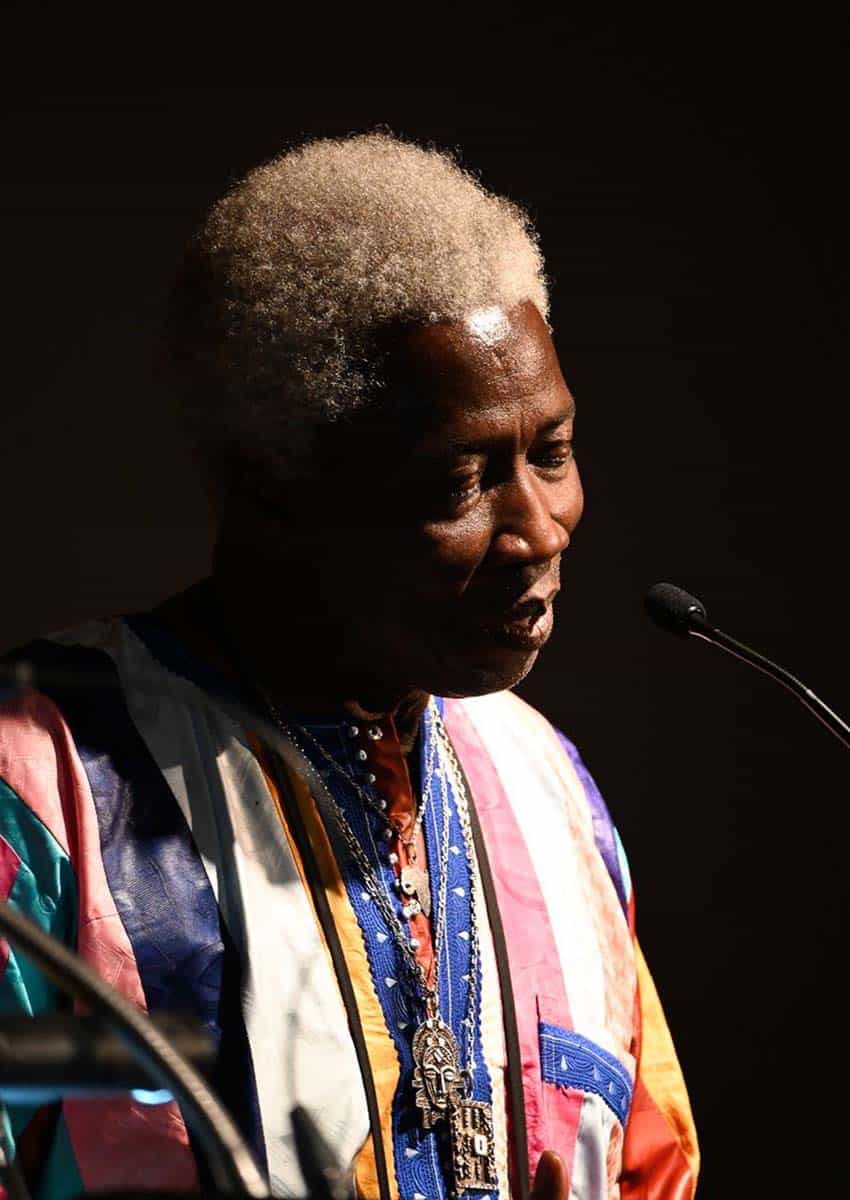 "Those who knew Eduardo Llerenas have one, 10 or 100 stories to tell," the couple's friend Hermann Bellinghausen said, "but at the time of his final passing, I believe that the best way to remember him is by listening to the collection of music he made during his half-century as a hunter and fisherman of sounds." 
Together, the couple created the label Discos Corasón, gathering over 15,000 songs and producing more than 90 albums. Their collection of recordings preserves generations of traditional music and is the product of tireless tours through different parts of Mexico. Considered an important legacy of traditional Mexican music the Discos Corasón collection was included in 2016 in UNESCO's Memory of the World Program. 
Research also led Eduardo and Mary to travel through Belize, Guatemala, the Caribbean and West Africa, as well as Eastern Europe.    
"At Discos Corasón, we never think about success when we record an artist," Llerenas wrote in the alternative media outlet Desinformémonos. "Rather, we listen to many artists from different genres — Mexican, Cuban and beyond — and when we find music that surprises us with its beauty, its technique, its spirit, its vitality, we suggest recording its creators in order to share this fascination."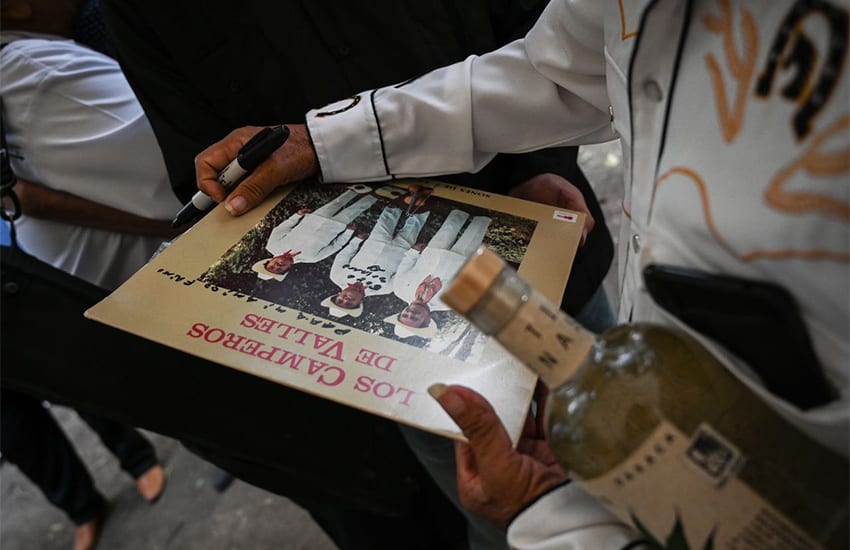 Prior to meeting Eduardo, Mary had cofounded the British record label World Circuit with trumpeter Nick Gold, who in 1996 proposed a project to the couple that would change their history and that of Discos Corasón: to record a group of musicians in Santiago de Cuba. 
It was the beginning of the legendary album "Buena Vista Social Club." 
In his Desinformemonos column, Llerenas captured moments in the creation of this iconic record, including one night when Eduardo was with Gold and guitarist Juan de Marcos González of the Cuban group Sierra Maestra, a passionate defender of the traditional son and bolero. 
Eduardo described how "Juan de Marcos didn't let go of Nick Gold throughout the night, determined to convince him to make a tribute album to the old soneros and bolero singers who still lived — some of them somewhat forgotten — on the island."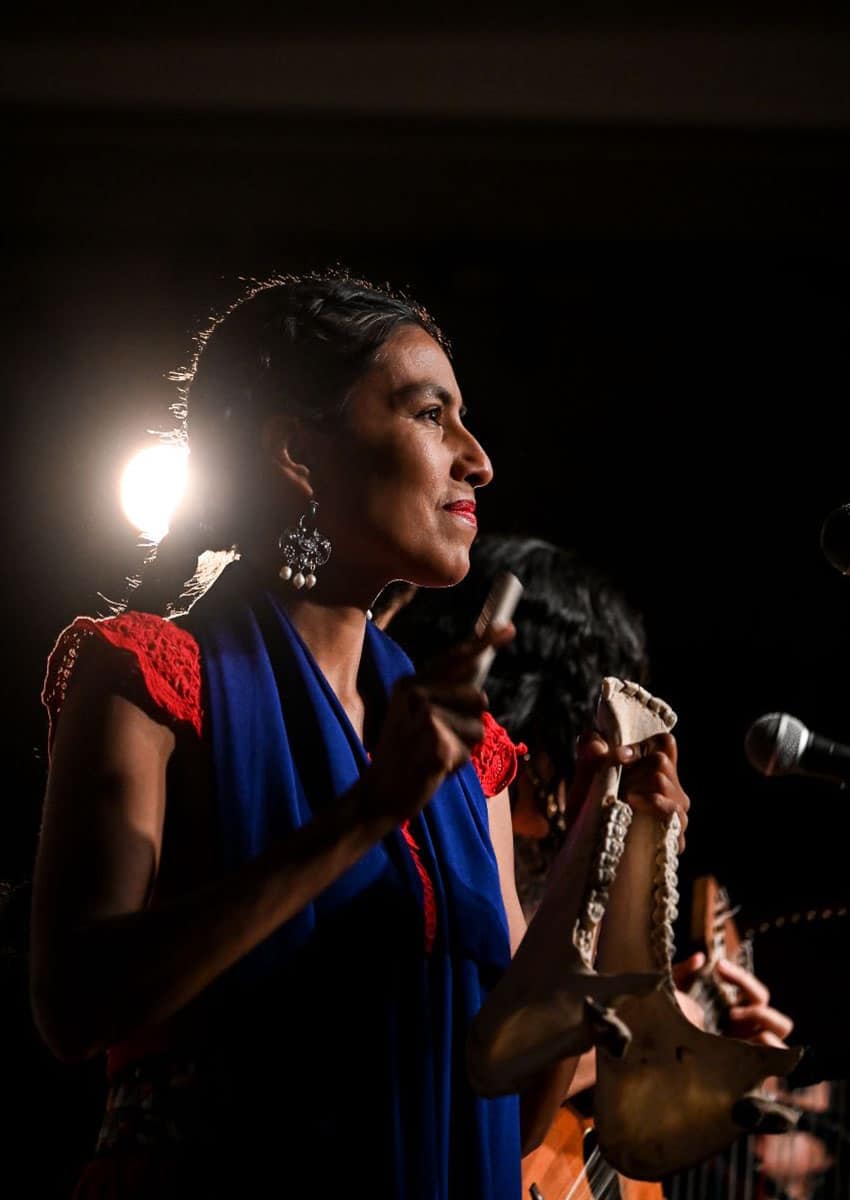 According to Llerenas, Gold wanted to reproduce the sound of Eastern Cuba — the son, bolero and guaracha — with musicians like Eliades Ochoa, whom he knew from previous Discos Corasón recordings. Eduardo had hoped to visit Mali and incorporate musicians who could speak to the roots of Afro-Cuban music in the recording. Unfortunately, visa delays prevented this from happening.
"In the end," Eduardo wrote, "the album, called 'Buena Vista Social Club,' was made 'only' with musicians born and raised in Santiago, plus some Havanans such as Omara Portuondo, Cachaito López, Guajiro Mirabal, Miguel Angá Díaz and others, achieving a combination of the sounds of Havana and Eastern Cuba, which is one of the indisputable qualities of this record." 
"'Buena Vista Social Club' was recorded live in three days in downtown Havana… with an analog console," Llerenas remembered, achieving "a vintage sound naturally, without forcing or pretending." 
Despite the success of this choice, old machinery led to technical issues. Fortunately, though, these challenges gave Eduardo and the record's other producers more time with the musicians, who shared their stories and broader repertoires. Songs from these repertoires eventually made their way onto the final record.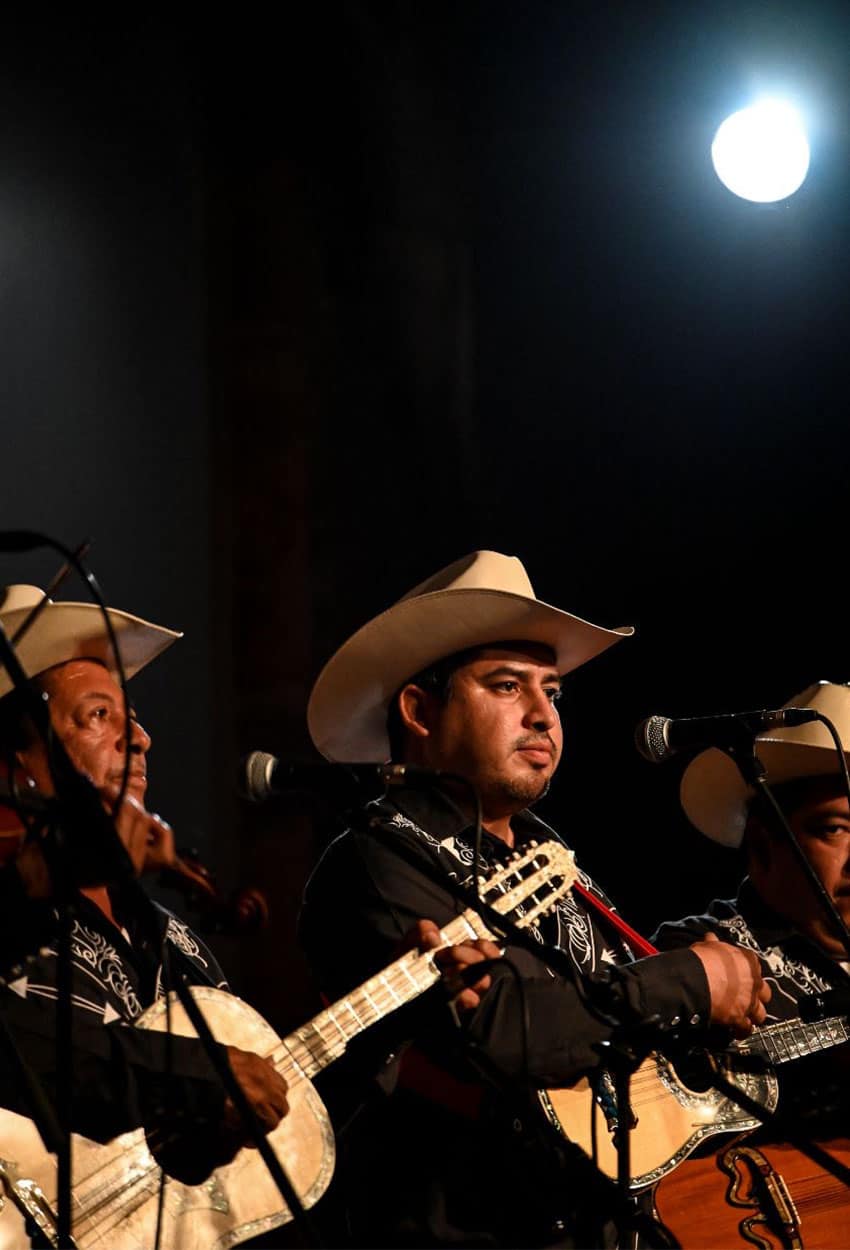 Getting deeper into music from Cuba and parts of Mexico directs the gaze to Africa. The musical traditions of the Americas were not formed in a void, and the work of Llerenas and Discos Corasón explores some of their African ties. 
"The rise of Cuban music," Eduardo wrote, "allowed us to go to Mali to record the griot singer Kasse Mady Diabete in his hometown of Kela. In that way, we fulfilled our dream of getting to learn in person about the deep roots of so much of the Latin American music we've recorded."
Antonio Garcia de León remembers meeting Llerenas in the 1970s, describing him "with a heavy tape recorder on his shoulder to make his passionate field recordings in rural Mexico at the time, ending up years later in Mali, Senegal and Cuba."
Garcia de Leon describes how "world music is all mixed music and products of different fusions distributed over time." Therefore it is "necessary to have a historical vision, open to these complexities… a great musical archive — that of Discos Corasón."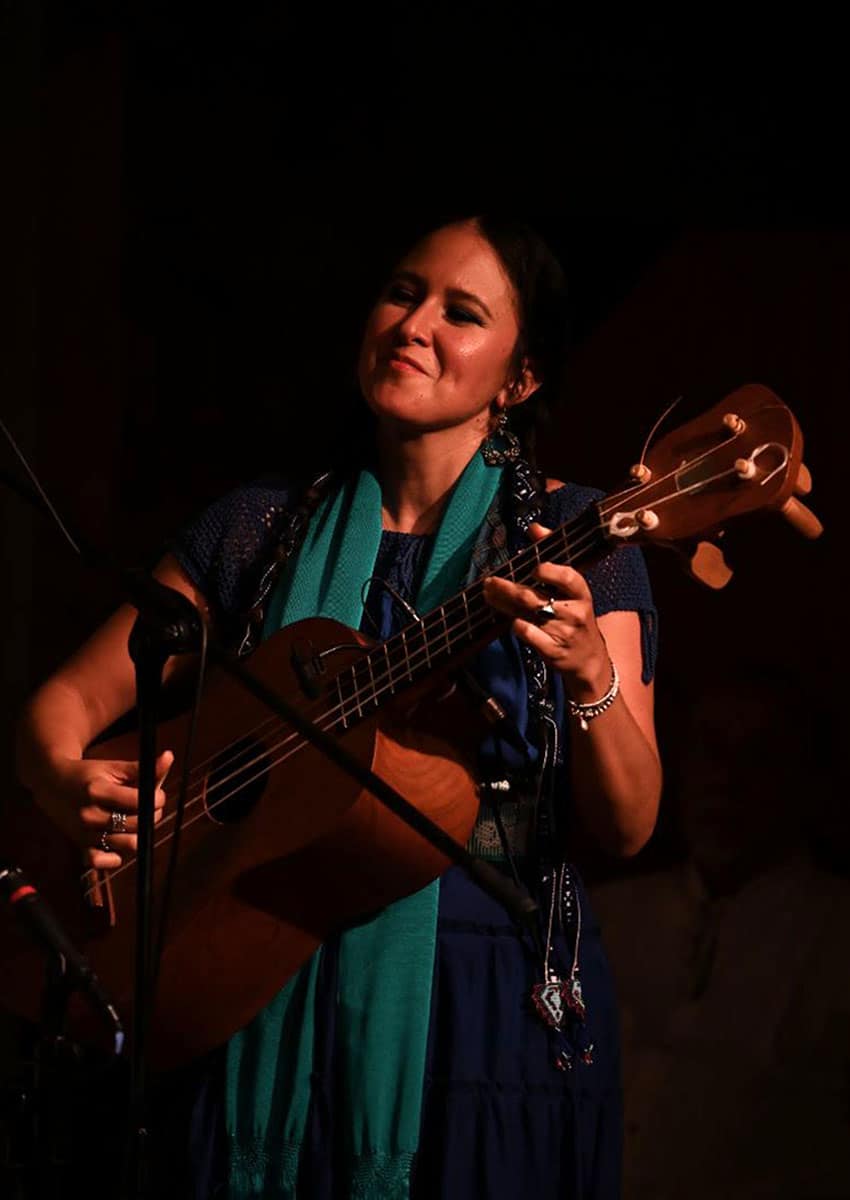 In 2010, World Circuit and Discos Corasón released "AfroCubism" in Mexico. Eliades Ochoa sang alongside Kasse Mady with several other Malian musicians who would have contributed to Buena Vista Social Club if visas had gone through in 1996. 
Discos Corasón has continued to work with musicians from Mali, including the stunning Fatoumata Diawara, whom they invited to take part in the 2015 Centro Histórico Festival in Mexico City. This festival was the first time I had the honor of taking pictures on behalf of Discos Corasón, and it was eye-opening to get a glimpse behind the curtain of the incredible work brought together by Eduardo and Mary. 
Later, a personal highlight was traveling with Discos Corasón to the Afro-Mexican town of Santiago Llano Grande la Banda, in the Costa Chica region of Oaxaca. There we stayed with the musician and teacher Chogo Prudente. Prudente actively supports his community by making music a key component in education, positively motivating young people in the community. 
This trip took place during the lead-up to releasing "Como un Lunar — Boleros de la Costa Chica,"  a beautiful anthology compiled for the Cervantino festival, celebrating the songwriter and composer Álvaro Carrillo, a Costa Chica native. In 2021, the Culture Ministry described the album that shows "that the region's reputation for violence and marginalization is only one part of its reality and that the bolero created and performed by its musicians enjoys a vitality and relevance unmatched in other parts of the country." 
You can see more photos of Eduardo Llerenas over the years in this video from Discos Corasón.
This speaks to the ability of music to transform and elevate, something that is clear as you step into the world of Discos Corasón. 
"Llerenas's work connected communities, creating an audience eager for that lively traditional music," ethnomusicologist Bruno Bartra writes, 
Although Llerena's style of research and recording did not always fall within academic guidelines, says Bartra, "His writings and recordings are now required references for musicologists studying the regions through which he passed with his recording equipment."
Bartra's words reflect the weekend of celebrations for Eduardo, which were presented as "Para Ti, Llerenas," a weekend that wove together musical presentations between the academic echelons of the Palacio de Bellas Artes, public dancing in the cultural center of Coyoacán and intimate performances in the garden of Eduardo and Mary's home. 
During the tribute, Gold described Llerenas as an innovative man with a sharp ear for talented musicians — a man with serious focus, yet able to move freely between the matter at hand, a joke and a dance. 
This certainly rings true to the friend I remember. However, the overwhelming sentiment throughout the weekend was that of a spirit still with us, ever present in the music shared by Discos Corasón played by his family, friends and music lovers around the world. 
Anna Bruce is an award-winning British photojournalist based in Oaxaca, Mexico. Just some of the media outlets she has worked with include Vice, The Financial Times, Time Out, Huffington Post, The Times of London, the BBC and Sony TV. Find out more about her work at her website or visit her on social media on Instagram or on Facebook.