Franc Contreras has been aware of human migration and the forces that drive people to leave their homes virtually his entire life.
As a boy growing up in Tucson, Arizona, he would go on trips with his father through the Sonoran desert to the border with Mexico, the gateway to what many migrants see as a "land of opportunity" – just as the United States is popularly known to be.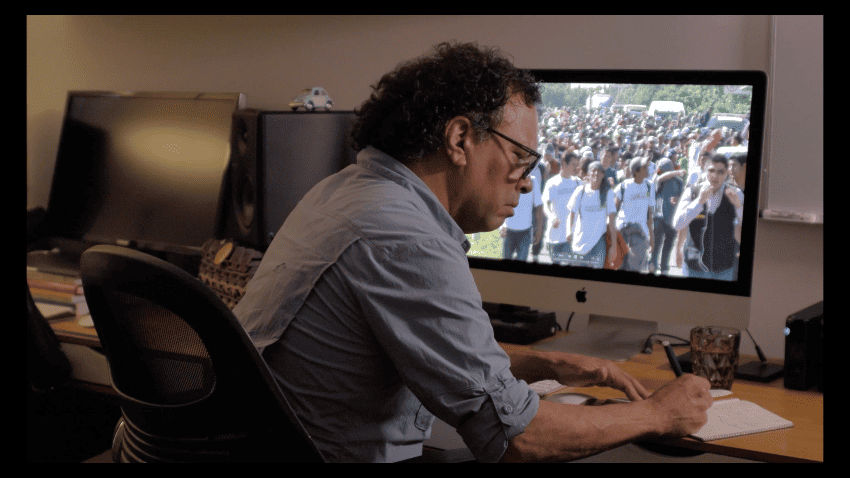 On one of those trips, Contreras – for the first time in his short life – saw an irregular border crosser, a man who had reached the United States with the intention of improving his life, but who found himself being detained before he even had the chance to start the "American Dream" he envisioned.
Contreras, a Mexico City-based journalist and filmmaker with Mexican heritage, recounts that experience in his new short film "Turn Back South", which was recently named the "Best Human Rights Film" by judges at the Cannes World Film Festival.
"The first time I saw an unauthorized traveler was in the early 1970s out in the desert. A border patrol official arrested a man under the shade of a palo verde tree. My father told me the man was being arrested because he was poor," he says early in a 10-minute non-fiction film that documents some of the struggles migrants endure as they make the northward journey to the Mexico-United States border.
Contreras, who has lived and worked in Mexico since the 1990s, also explores the north-south divide from a migration perspective in "Turn Back South". He examines the challenges and hardships people from the "poor south" endure when they migrate versus the privileges those from the "rich north" enjoy if they choose to start a new life as an immigrant (or expat) in a country such as Mexico.
Contreras is writer, director, producer, narrator and participant in this thoughtful short film, which includes archival footage from his long career as a video journalist and reporter as well as several scenes shot specifically for it.
In direct and indirect ways, he contrasts his experience as an immigrant from the United States with those of migrants seeking to start a new life in his country of origin. The empathetic views he expresses and his choice of images to accompany them are informed by his vast experience documenting the migration experience for outlets such as Al Jazeera and the BBC, and living in Mexico as an immigrant himself.
"What I wanted to do is reach back into [my] archive and try to find very humanizing images and then juxtapose those against my own immigration story because I am an immigrant," Contreras told Mexico News Daily in an interview.
The short is a kind of "essay film," he said, describing the genre as "a form of non-fiction filmmaking that allows for subjectivity from the storyteller."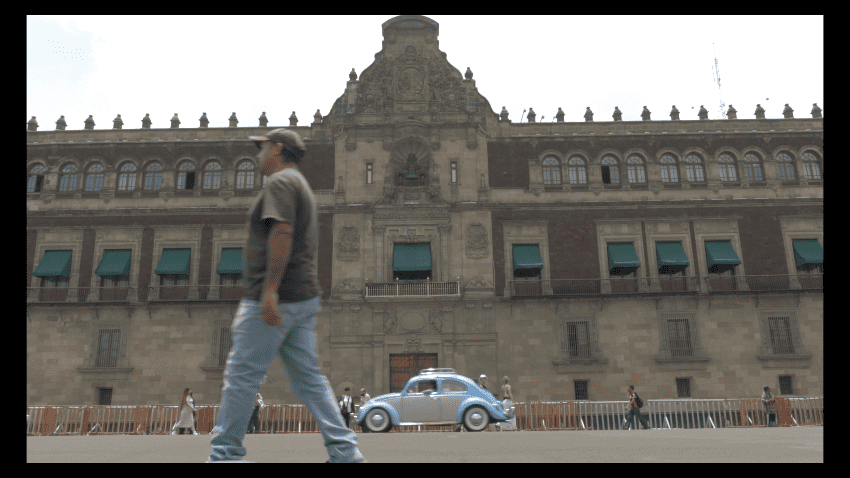 Exciting and energetic Mexico City – now a global hotspot for a very different kind of migrant: digital nomads – is the backdrop for the personal story told by Contreras, who weaves through traffic in a two-tone 1969 VW Beetle as he contemplates the life he has built far from where he was born.
In contrast, the northbound migrants – still en route to a final destination they may never reach – are shown in very distinct places: on the road, in the migrant camp, washing themselves in a river, next to an imposing section of border wall.
Part of Contreras' motivation for making the film came from wanting to build and expand on his many years of news reporting on the migration phenomenon.
Compared to a news report, "Turn Back South" – which takes its name from a little-known Border Patrol tactic aimed at frightening would-be undocumented migrants just as they are about to cross into the U.S.– "goes to a different place," Contreras said.
"…This is an attempt by a journalist to try and cross over into the world of cinema and it's been a good struggle for me," he said.
"… This [film] is … an attempt to get into a very personal space. I think cinema works best when it touches emotions," he told Mexico News Daily on a recent Zoom call.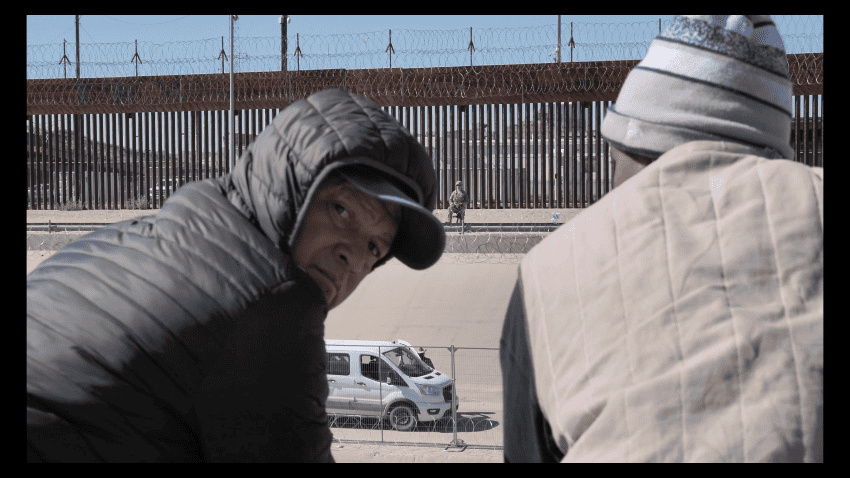 Contreras cites John Akomfrah, a United Kingdom-based Ghanaian artist, writer and filmmaker who has explored migration in his work, as one of his influences for Turn Back South.
"Akomfrah speaks a lot about immigration issues from Africa to Europe. … I tried to watch a lot of his films and understand what the difference is between [those and] the news reports we do," he said.
As for the changes he has noted in the migration phenomenon in the Americas over the years, he remarked:
"I think the biggest difference has been in the numbers of people coming and all of the causes behind that seem to have intensified: poverty, corruption, violence – all those push factors, and, of course, one of the big ones now is the whole issue of climate change."
One thing that hasn't changed is the human desire to seek a better life, a longing that many migrants are willing to go to extreme lengths to satisfy. Those who travel through Mexico – on foot, in buses, crammed into tractor-trailers – face a range of risks, including the possibility that they will become victims of violent crime groups known for preying on vulnerable migrants
But many Hondurans, Salvadorans, Venezuelans, Haitians and others still see the path ahead – one with the bright lights of the United States glittering alluringly on the distant horizon – as preferable to the home they left behind.
"They come from the south, from the periphery, with hopes and dreams and fantasies," Contreras says in Turn Back South.
The film doesn't hide from the fact that migration is an extremely contentious issue in the United States and that many U.S. citizens aren't exactly welcoming of their fellow Americans from the south. It even references the 2019 El Paso mass shooting in which the young gunman told authorities he targeted Mexicans.
But what ultimately shines through in the film is that the human spirit is strong and that achieving a goal – in some cases at least – can be as simple as putting one foot in front of the other, as painful as that might be.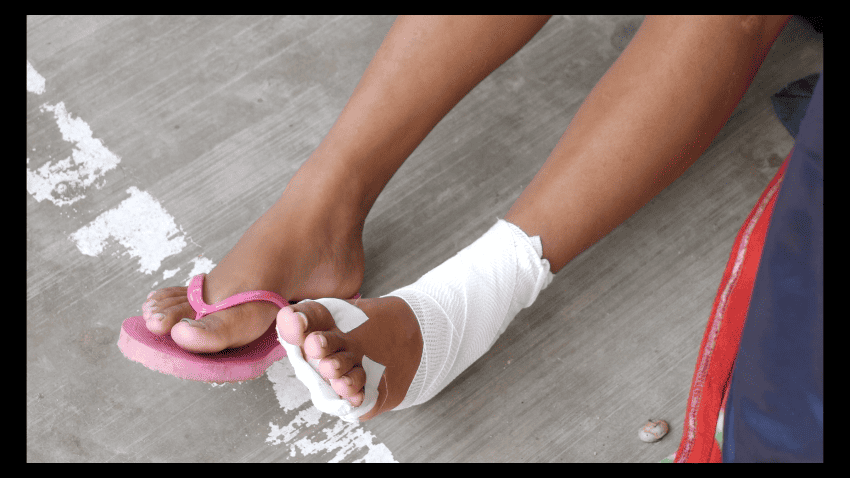 Near the end of the film, as he sits in his parked vocho in a leafy middle-class neighborhood of Mexico City, Contreras reflects that it sometimes feels like he and the migrants he has long reported on "share the same dream – to improve our lives in another land."
However, he arrives at another realization as he continues to ponder the experience of the mostly poor migrants who took the decision to head north, leaving their previous lives behind one step at a time.
"… Though I've walked a few kilometers with them and visited their homelands, the truth is I'll never fully understand what they've gone through."
By Mexico News Daily chief staff writer Peter Davies ([email protected])
* Keep an eye out for screenings of Turn Back South at upcoming film festivals in Mexico and the United States. Follow Franc on Instagram and X (formerly Twitter) for confirmed dates and locations at which it will be shown.