Immigration officials and police detected 350 mainly Guatemalan migrants traveling through Veracruz in a tractor-trailer on Thursday.
Men, women and children from Guatemala, Ecuador, Honduras and El Salvador were located in a trailer when it reached a toll plaza on the highway between Coatzacoalcos and Córdoba, the National Immigration Institute (INM) said in a statement.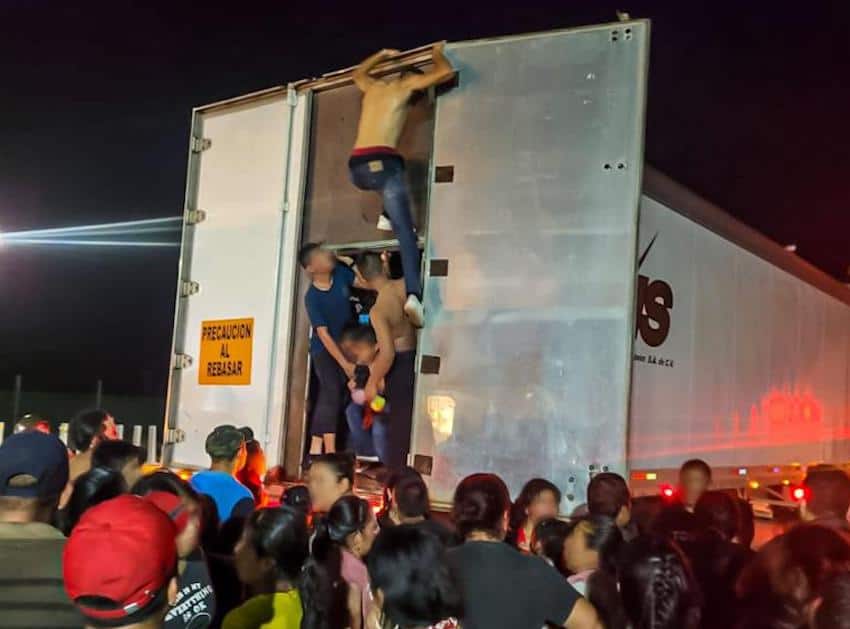 The migrants, 340 of whom are Guatemalan, were crammed together and dehydrated when they were found, the INM said. Authorities detected their presence in the trailer with a gamma ray device.
"Upon approaching [the trailer], INM personnel and police officers heard shouts and bangs on the vehicle's rear so they proceeded to break the seals of the rear door," the immigration agency's statement said.
When the door was opened, "the migrants removed a partition that prevented them from taking in air," the INM said.
The institute said that minors and parents accompanying them were transferred to a facility operated by the DIF family services agency. Adults without children were taken to an INM facility "to start the process to define their migratory situation in Mexico."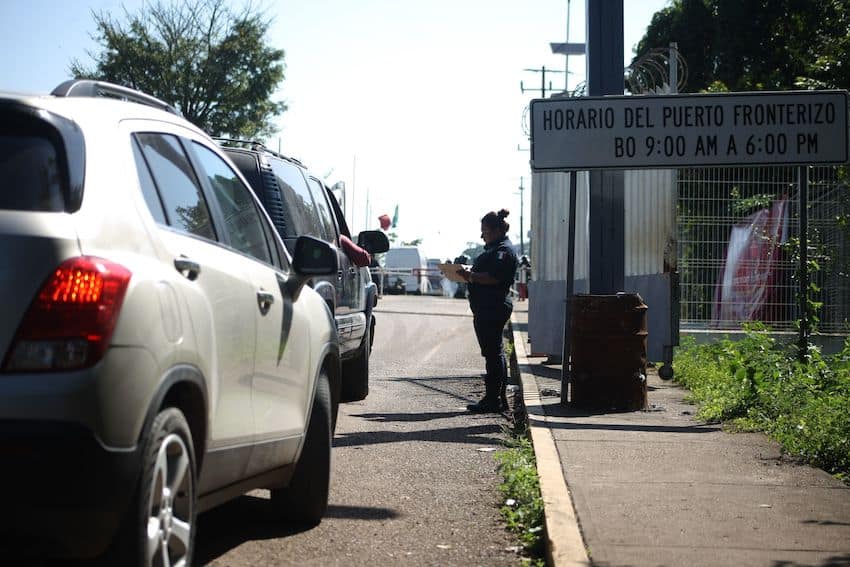 Those who crossed into Mexico between official points of entry on the southern border will likely be deported to their country of origin.
The INM said that the driver of the tractor-trailer was arrested and that he and his vehicle were turned over to the Federal Attorney General's Office.
Migrants are frequently detected traveling through Mexico in tractor-trailers, a risky journey that can have fatal consequences.
At least 55 migrants were killed in December 2021 when the semi in which they were traveling crashed in Chiapas, while more than 50 others died in June 2022 after being trapped in stifling conditions in a tractor-trailer found abandoned in San Antonio, Texas.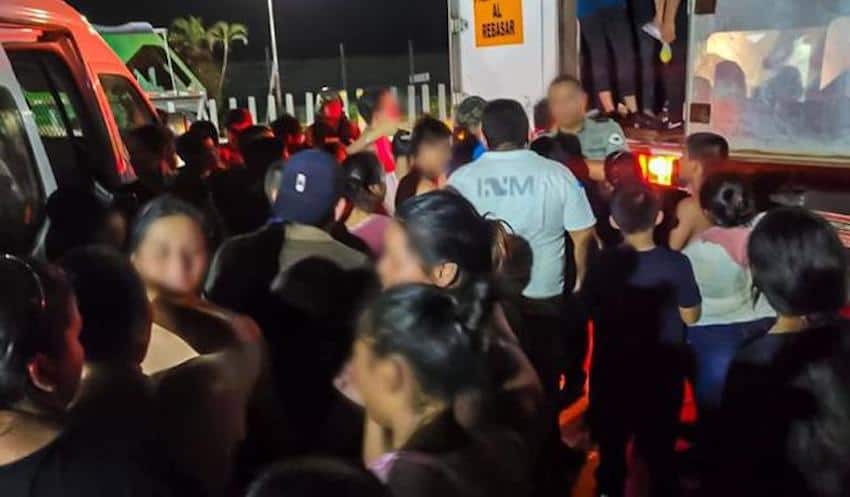 Among the measures Mexico has taken to stem the flow of migrants through the country is the deployment of the National Guard and INM agents.
The federal government has also extended its "Youth Building the Future" apprenticeship scheme and the "Sowing Life" reforestation/employment program to Central American countries as part of efforts to deter northward migration.
But with ongoing problems such as poverty and crime in Central America as well as push factors in some South American and Caribbean countries, large numbers of migrants continue to cross into Mexico via its southern border before attempting to make their way to the United States.
Mexico News Daily