Over 100 unaccompanied children were among more than 300 migrants found Sunday night in an abandoned tractor-trailer in Veracruz.
The National Immigration Institute (INM) said that its agents located 343 migrants in a trailer left beside the Cosamaloapan-La Tinaja highway in the Gulf coast state.
There were 103 unaccompanied minors among the migrants, most of whom are Guatemalan, the INM said.
The remainder were adults and a small number of children traveling with their families. They are from Guatemala, Honduras, El Salvador and Ecuador, the INM said.
The institute said that the trailer in which they were found had fans and vents in its roof, features that likely prevented illness or even deaths among the migrants.
The INM also said that the migrants — who presumably paid people smugglers to be transported through Mexico — were wearing "colored bracelets as a means of identification."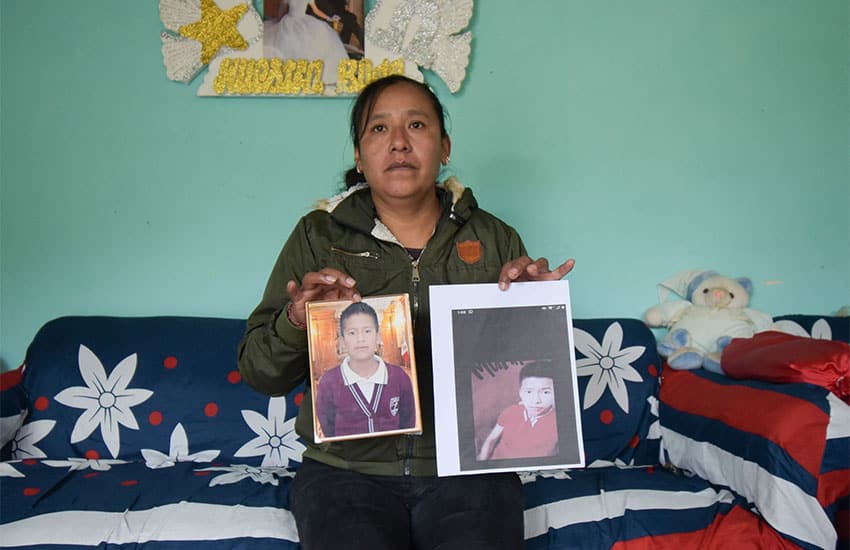 The minors — as well as "several families" consisting of a total of 28 people — were placed in the care of the DIF family services agency while 212 adults traveling without children "will begin the administrative process to define their legal situation" in Mexico," the INM said.
They are likely being held in an INM detention center.
Migrants are frequently detected traveling through Mexico in tractor-trailers, a risky journey that can have fatal consequences.
At least 55 migrants were killed in December 2021 when the semi in which they were traveling crashed in Chiapas, while more than 50 others died last June after being trapped in stifling conditions in a tractor-trailer found abandoned in San Antonio, Texas.
Among the measures Mexico has taken to stem the flow of migrants through the country is the deployment of the National Guard and National Immigration Institute agents.
The federal government has also extended its "Youth Building the Future" apprenticeship scheme and the the "Sowing Life" reforestation/employment program to Central American countries as part of efforts to deter northward migration.
But with ongoing problems such as poverty and crime in Central America as well as push factors in some South American and Caribbean countries, migrants have continued to illegally cross the Mexico-United States border in large numbers.
U.S. border officials apprehended migrants a record 2.2 million times in U.S. fiscal year 2022, which ended in September, while over 700,000 encounters were recorded in the first three months of FY 2023.
Mexico News Daily