Over the last two decades, Zona Maco has evolved from an upstart Mexico City festival to the one of the world's most important art fairs.
Founder Zélika García has teamed up with her son Kareem Reza to start a new project called Art Baja California (ABC) in Baja California Sur, which is taking place in La Paz, San Jose del Cabo, and Todos Santos from March 10 to April 23.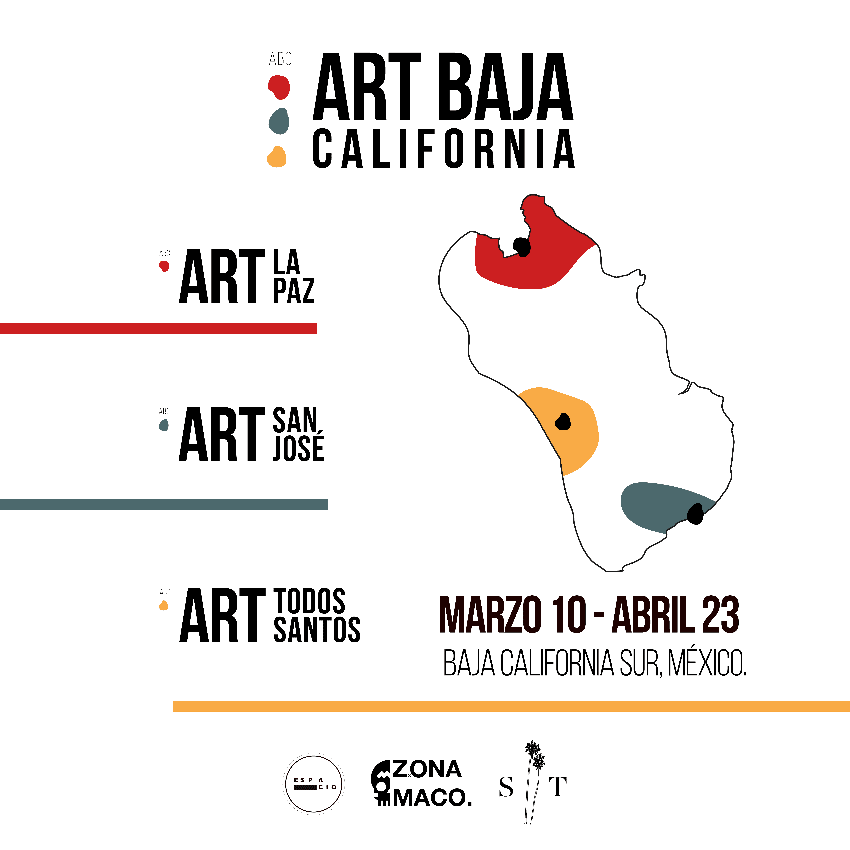 Zona Maco has produced a central area in Todos Santos called "El Patio" with installations from 40 artists spread over 7,000 square meters. "Lo Local" is a series of exhibitions happening in over 60 galleries, restaurants, and hotels. "El Cine" is a selection of short films and features screened on rotation in all three cities. 
Zélika sat down with writer Marko Ayling to discuss her ongoing mission to put Mexican art on the world stage. This interview has been edited for clarity and length.
Zélika García  
The idea for ABC (Art Baja California) came from how we adapted to the pandemic in 2021, when we couldn't do Zona Maco in the convention center. To support local galleries and artists we created five routes around Mexico City – San Miguel Chapultepec, Polanco, Juarez, Condesa, and Roma – and we invited local Mexican galleries to participate.
It was a huge success – 90 spaces took part and everyone loved walking around the barrios. But we needed a central hub, so we created "Zona Maco Patio" in Casa Ortega, a Luis Barragán house with a huge garden where we hosted gatherings and talks every single day. 
Then my son, Kareem Reza, moved to Baja during the pandemic and pitched co-founding a project there. At first, I said no. But the more I thought about it, the more I wanted to do it. I knew that a traditional art fair wouldn't work in Baja. You don't want to be inside a convention center – you want to walk around outside. 
So we decided to replicate this idea of routes in La Paz, San Jose, and Todos Santos. We found a space in Santa Terra to host a new "Patio" and invited local curators and artists to participate in the design. Zona Maco built "El Patio", but it's just one part of Art Baja California. 
Marko Ayling  
Why spread ABC over multiple weeks and locations instead of just choosing a central place for a single week like Zona Maco?
ZG:  
Baja is a very young art scene and it's spread out around the region. Most local artists don't have representation outside the area and galleries don't do projects abroad. And a lot of foreign artists moved there during the pandemic and stayed. It feels like Zona Maco 20 years ago. It's very fresh.
ABC makes exploring the scene more enriching because all three cities have totally different vibes. Over five weeks, locals can experience it at their leisure, tourists can visit during Semana Santa, and you can even come multiple times and have a different experience each time.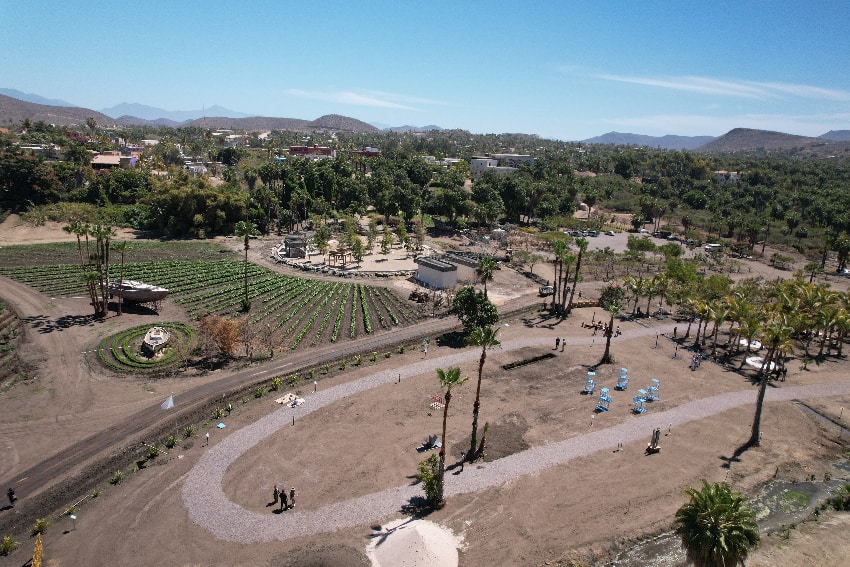 That's also why we created "Lo Local" as a way of inviting local galleries, hotels, and restaurants to participate in the festival by hosting art exhibitions, live music, and special events. This allows local artists to present their work, even if there are not so many established galleries in the area. Everybody can collaborate and visitors have a different experience in every place.
MA:
What makes each of the three cities unique?
ZG:
San José has more tourism, hotels, and a large international community – and naturally more buyers. Our goal is to encourage this community to visit La Paz and Todos Santos by cross-promoting events from all three cities in the galleries, hotels, and restaurants of San José. 
Todos Santos is where most of the artists live, precisely because it is still difficult to get to. It's more pueblo. You can walk the whole town in a single day. It's very charming. 
La Paz has a totally different feel. It's the capital, it's on the Sea of Cortéz, and it's a small community with fewer resorts, more boutique hotels. 
MA:
Baja Sur has some of the most exciting recent hotel openings in Mexico. How are design and tourism in Baja shaping the way you conceive of this fair? 
ZG:
We've worked with the owners of Baja Club Hotel, El Ganzo, and Paradero for many years and they were some of the first to join the festival. All three helped us meet the other local galleries, hoteliers, and restaurants and helped us figure out what dates to do the festival.
We have to take advantage of Baja California's proximity to the U.S. and its international tourism, but we need the local community's support for this festival to work. Ultimately, our goal is to foster relationships and exchanges between local artists, galleries, collectors, the general public, and curators – and that's already happening naturally.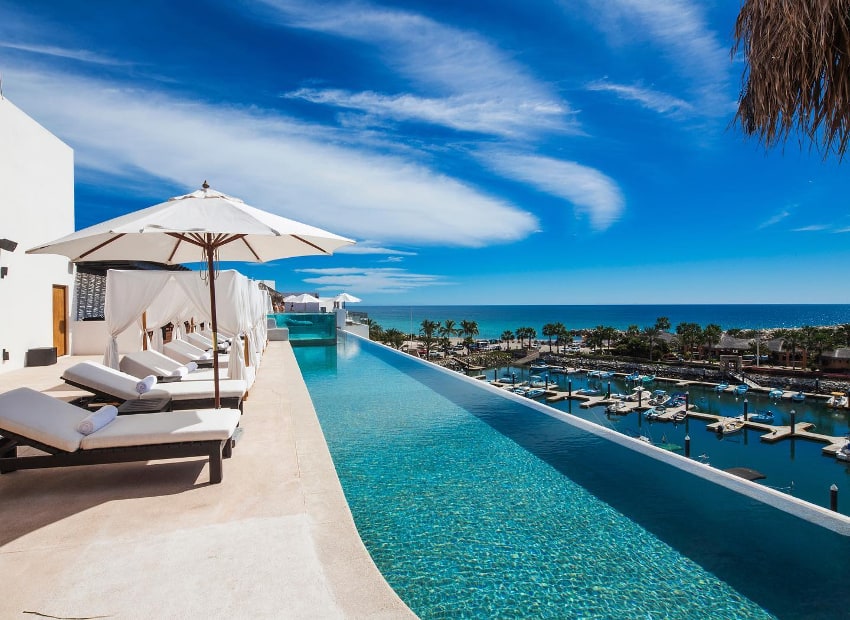 Many didn't know each other existed, but they are already collaborating on future events and pop-ups together.
MA:
How has the Mexican art scene changed in the two decades since you founded Zona Maco?
ZG:
In 2004, Zona Maco started with around 40 galleries. 90% were Mexican, mostly young local artists. Now we have more international galleries – probably 50/50. And this evolution has helped local artists develop their careers. Local artists no longer have to go to Europe to be discovered and galleries that started in small apartments have grown into bigger, better spaces. 
MA:
Recently there's been so much controversy around foreigners moving to Mexico City and making it more expensive for everyone – artists included. Do you think foreign arrivals are hurting the art scene in Mexico?
ZG:
I think it's helping. Sometimes this has to happen to grow. Rents are rising, but artists and galleries sell more art. This year Zona Maco had over 55 museum groups from abroad visit with their board members. Twenty years ago, those board members would have never known these artists or considered acquiring their work for international museums. Artists would just stay local forever. Not anymore.
MA:  
What does success look like now after already having achieved so much with Zona Maco?
ZG:
I'm very proud of the amazing team behind Zona Maco and the galleries, local artists, museums, and collectors who make it possible. But if we stay the same, it becomes boring – and that would no longer be a success. So we need to keep thinking outside the box to make it better every year.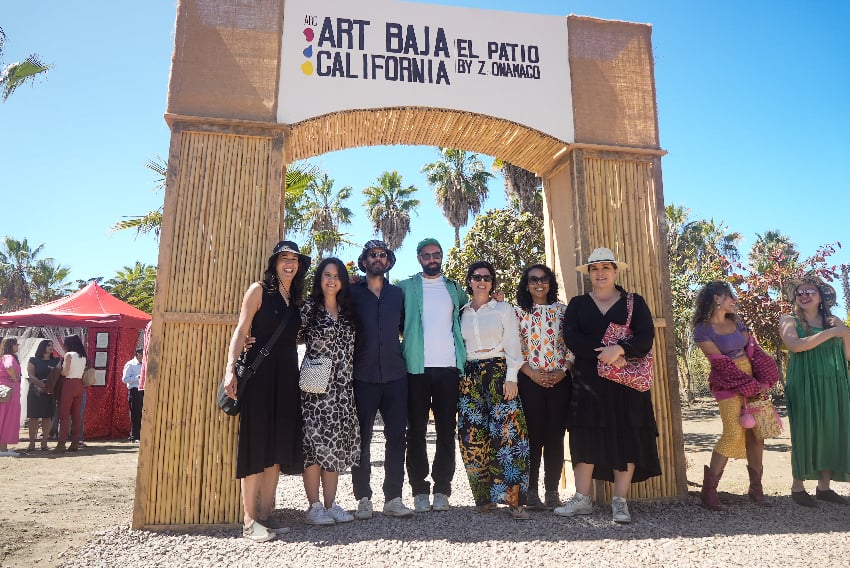 We have to use our imagination for ABC because we're starting from scratch. For example, we were surprised by the high cost of shipping everything for "El Patio" to Todos Santos. So artists adapted and made their pieces in situ with local materials – which makes their work much more interesting and made our team sharper because it's taken us out of our comfort zone. 
And next year's Zona Maco will be really special because it's our 20th anniversary in February of 2024. We are planning some incredible events and we invite you all to celebrate with us.
Marko Ayling is a life-long traveler and the creator and host of Vagabrothers, one of the most trusted and popular travel shows on YouTube, with 1M+ subscribers worldwide. He now writes "The Missive" on Substack, a weekly dispatch of travel tales, reading recommendations, and curated cultural recommendations.