Albahaca was one of the first Spanish words I learned when I moved to Mexico; I guess that says something about its importance in my life. As a cook – and an Italian cook at that – I've always loved basil and usually have some growing in a garden or flowerpot somewhere. 
It's an easy plant to grow, and in Mexico (as in India), it's not uncommon to see leafy albahaca (pronounced al-BAH-ka) bushes or potted plants outside shops or homes. For thousands of years in cultures around the world, this humble herb was thought to bring good luck and to have magical powers. The ancient Greeks and Egyptians believed basil guaranteed a safe journey to heaven, and sprigs were placed in the hands of those who had passed away. To this day, in traditional Greek Orthodox churches, branches of basil are used to sprinkle holy water, and pots of the herb can often be found inside churches. Some say basil also works as a mosquito repellent.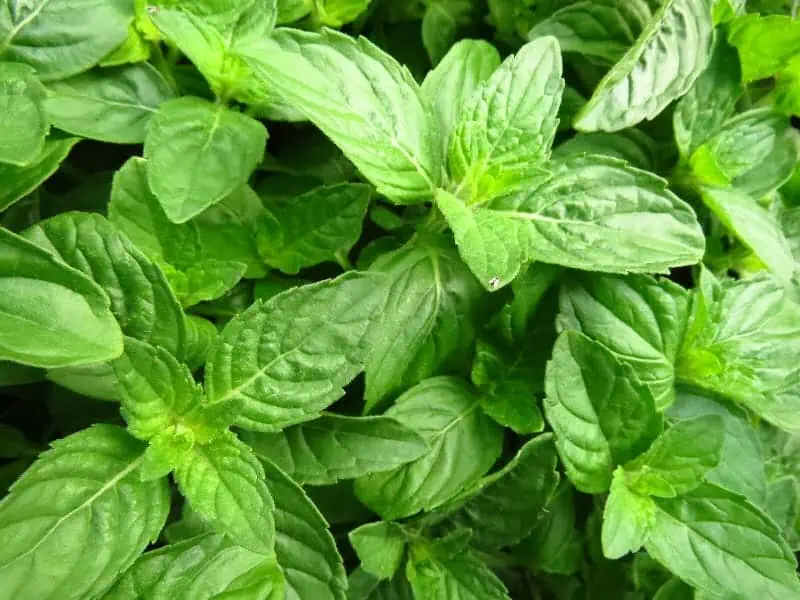 There are many varieties of basil—purple basil, lemon basil, holy basil and cinnamon basil, to name a few—but the most familiar kind is sweet or Genovese basil. (These are not exactly the same but for ease of understanding we'll lump them together.) This is what's usually found fresh in grocery stores or dried in jars; its soft, gently rounded and rumpled dark green leaves are what give many Italian foods their distinctive taste and aroma. 
In Asian cooking, Thai basil, with smaller, firmer and more pointy, flat leaves, has a stronger, spicier flavor which it retains at higher heat better than other varieties. Opal or purple basil, while pretty in the garden, doesn't have as much flavor when used in cooking. One of my favorites (although I've yet to find it here) is lemon basil, lighter in color with a pronounced sweet citrus aroma and flavor that you can smell if you crush a leaf with your fingers. It's great to use in salad dressings, teas and other hot or cold drinks, chicken or fish marinades, sauces, and desserts. 
And then there's holy basil, also known by its Hindi name, tulsi. Once in a while, I see it here, growing in a big pot or outside a small neighborhood shop, with its long distinctive flower spikes in gentle pinks and lavender. In India and other Southeast Asian countries, tulsi has medicinal, culinary and ceremonial uses. Most notably, in a compress or tea to relieve headaches, earaches and toothaches, to reduce inflammation and to alleviate stress. It is not as sweet as other types of basil, and the leaves are small, defined, and bright green. 
I've never found the classic sweet basil where I live in Mexico except at the seasonal farmers' market or from friends' gardens. What's sold in grocery stores or as seeds looks like some sort of hybrid, with smooth, pointy leaves and a barely perceptible basil aroma and flavor. At Home Depot, I've found plants of what might be Spicy Globe Basil—small, compact and roundish, with tiny pointy folded green leaves—with a fairly strong, spicy basil flavor. Friends in other parts of Mexico have better luck in finding the classic sweet basil used in cooking; meanwhile, I'll continue to bring seeds from up north and grow it myself. Basil sprigs will also reliably root in water and can then be planted in soil. The plant belongs to the mint family, as do sage, lavender and rosemary, disparate as they seem.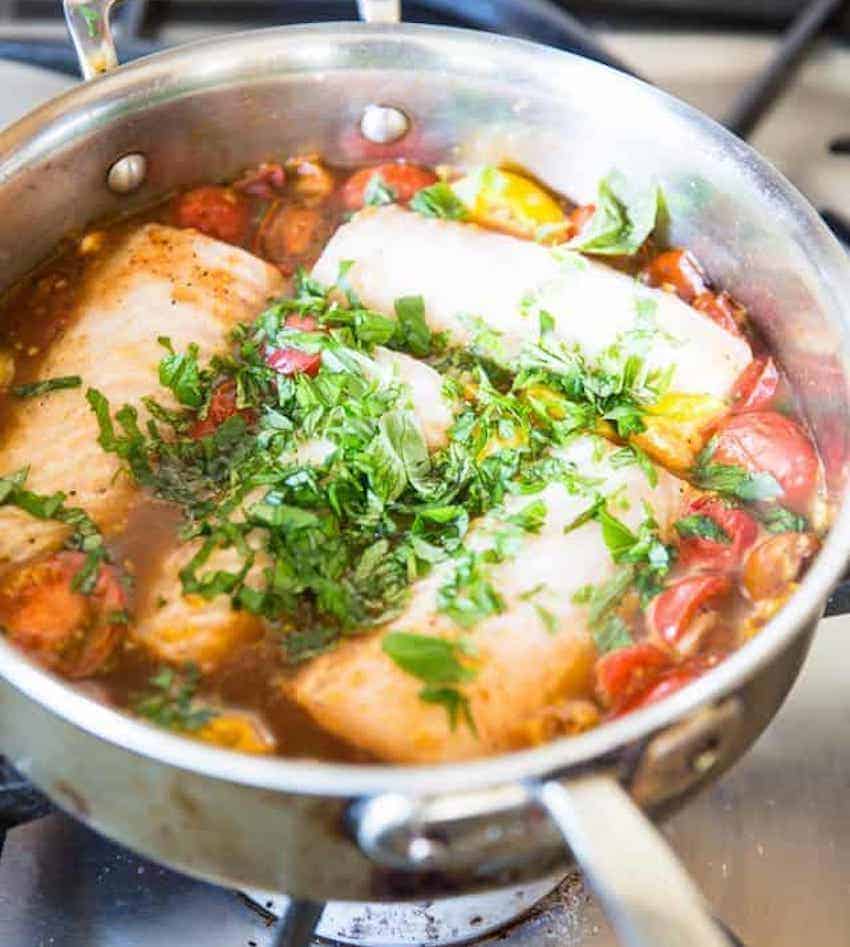 Fish in Tomato-Basil Broth
2 Tbsp. extra-virgin olive oil, plus more for serving

2 lbs. ripe tomatoes, chopped 

2 garlic cloves

Salt and pepper

Pinch red pepper flakes

1 cup dry white wine

1 cup packed fresh basil leaves

4 (6-oz.) fillets of white-fleshed fish, such as dorado or striped bass 
Warm olive oil over medium-high heat in a Dutch oven or similar heavy-bottomed pot or deep skillet. Add tomatoes, garlic, red pepper flakes and salt and pepper to taste. Stir and simmer for 2 minutes; add wine, 2 cups water and about 12 large basil leaves. (Reserve some for garnish.) 
Simmer for 10 minutes more, then carefully purée the mixture in a food processor or blender or with an immersion blender. Taste and adjust seasoning. The broth should be well-seasoned and not too thick. Thin with a bit of water if necessary to make about 6 cups of broth.
Over medium heat, bring broth to a simmer. Lay fish fillets in a pan in a single layer. Cover with broth and cook for about 3 minutes. Carefully turn over the fillets, cover the pan and turn off the heat, allowing the fish to steam until it flakes easily when probed, about 5 minutes more. Taste and adjust seasoning. To serve, place fillets in soup plates and ladle broth around each. Garnish with basil leaves and drizzle with a bit of extra-virgin olive oil.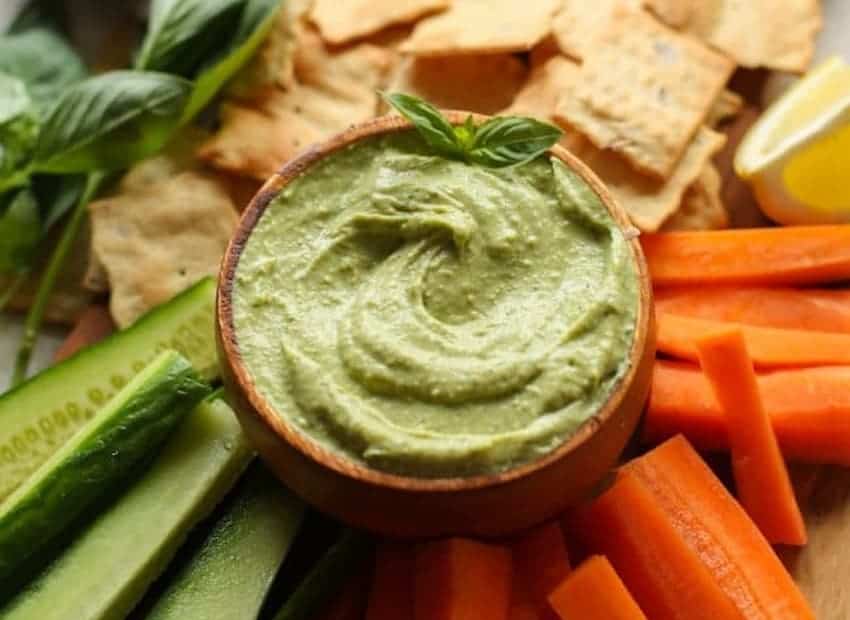 Basil-Avocado Dip 
Great on burgers or sandwiches or thinned and used as a salad dressing. 
½ to 1 cup Greek or full-fat regular yogurt 

1 ripe avocado, pitted and peeled

1-2 tsp. fresh lime juice, to taste

¼ cup minced fresh basil

1 big garlic clove, minced or grated

1Tbsp. olive oil

Salt to taste

Optional: ½ tsp. honey
Process all ingredients in a blender or food processor till smooth or mix and mash everything in a small bowl. Adjust seasoning.
Basil Daiquiri
10 large basil leaves

1½ oz. simple syrup (see note)

2 oz. fresh lime juice 

4 oz. white rum

Pinch salt

Garnish: Thinly sliced cucumber
In a blender, mix everything until smooth. Fill a cocktail shaker with ice, pour the blended mixture into the shaker, and shake well. Strain through fine-mesh strainer into two cocktail glasses. Garnish with cucumber slices.
Note: To make simple syrup: combine 1 cup water with 1 cup sugar in a small saucepan; heat over medium heat, stirring constantly until sugar dissolves. Cool before using. Store refrigerated in a closed container for up to 5 days.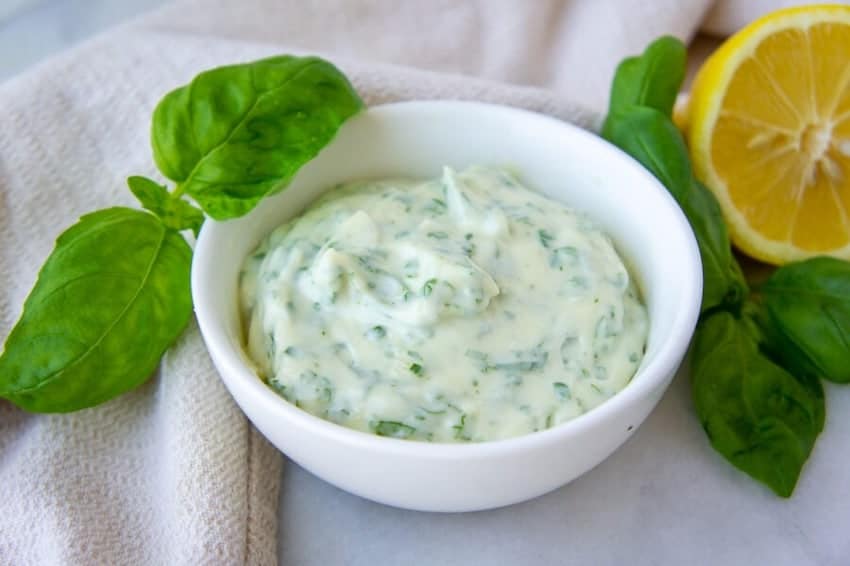 Basil Parmesan Mayo
1 large egg yolk

¼ cup packed fresh basil leaves

2 Tbsp. finely grated Parmesan cheese

2 anchovy fillets

1 Tbsp. water

4 tsp. freshly squeezed lemon/lime juice 

1 tsp. minced garlic 

½ tsp. Dijon mustard

1 cup olive oil

Salt to taste
In a food processor or blender, mix everything except olive oil until basil is finely chopped and all ingredients are thoroughly combined. With the motor or blender running, drizzle in oil. Season to taste with salt. Store, refrigerated, up to 5 days.
Janet Blaser is the author of the best-selling book, Why We Left: An Anthology of American Women Expats, featured on CNBC and MarketWatch. She has lived in Mexico since 2006. You can find her on Facebook.