Fashion design is a living art, an ever-evolving narrative that weaves together the past, the present, and the future. In doing so, it redefines what it means to be fashionable in a world filled with creativity, tradition, and innovation. 
Mexican fashion design is a vibrant reflection of a country that is geographically diverse and rich in heritage, where ancient traditions and contemporary creativity merge seamlessly.
In this exploration of Mexican fashion design, we will meet three remarkable designers who are elevating Mexico to the global stage. 
Alexia Ulibarri: Embracing Mexican folklore in high-end women's fashion
Alexia Ulibarri has carved a niche for herself, placing Mexican folklore at the heart of her brand, catering to the contemporary luxury market for women. Her journey from a young enthusiast to a designer dressing global celebrities is a testament to her passion for fashion.
Alexia Ulibarri hails from San Luis Potosí, Mexico, and discovered fashion early in life. This fascination led her to pursue studies in pattern-making in her hometown, but her ambitions pushed her to explore the world. In 2003, she ventured to London to gain professional training in fashion design at The London College of Fashion, the Instituto Marangoni, and Central Saint Martins. These formative years abroad shaped her vision, and in 2009, she launched her brand, ALEXIA ULIBARRI.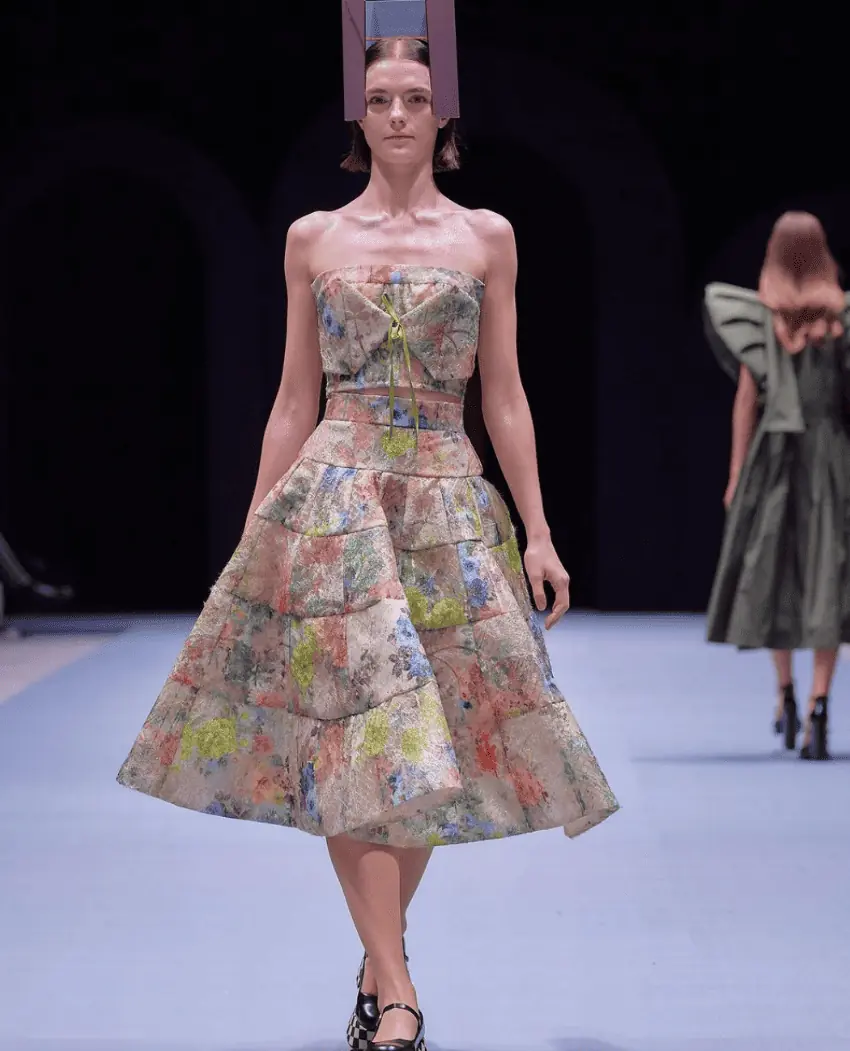 She describes the women who wear Alexia Ulibarri's creations as confident, feminine, proud of their roots, and elegantly comfortable. Her designs blend contrasting elements, incorporating androgynous cuts and loose silhouettes without sacrificing the celebration of the natural beauty of the feminine form.
Fashion enthusiasts and clients can explore Alexia Ulibarri's exclusive boutiques in Mexico City, Cancún, Dubai, Hong Kong, and Israel. An appointment at her boutique is an option for those in Los Angeles. Additionally, her collections are available for purchase on her website, making her unique designs accessible to a global audience. 
Rafaella Clo: Embracing the essence of play and music in fashion
In the fashion world, some designers stand out not just for their creativity but for their commitment to infusing their culture and passion into their work. With her designs, Rafaella Cortes speaks of art, music, and the spirit of play. With a strong belief in the power of self-expression through clothing, her brand, Rafaella Clo, is making waves in the fashion industry by embracing uniqueness and the joy of being true to oneself.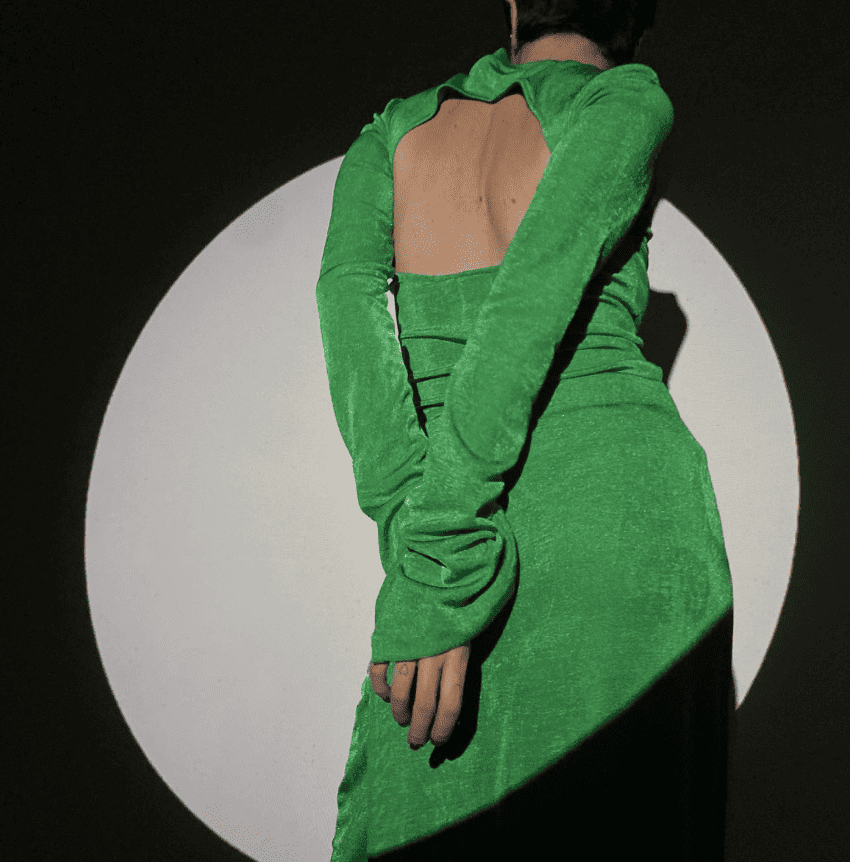 Rafaella Clo's ethos centers around the idea that play is an accessible way of learning culture and identity. Just as children play dress up and experiment with colors and textures, adults can use fashion as a canvas for self-expression. For Rafaella Clo, fashion is more than just clothing, "it's an art form that allows people to have fun while discovering their unique styles."
Drawing inspiration from various movie and music icons, particularly punk rockers, Rafaella's designs celebrate rebellion, self-expression, and pushing boundaries. These influences are evident in her collections exuding a sense of edginess, boldness, and individuality.
You Can find Rafaella Clo's clothing in exclusive boutiques in Mexico City and on her website, making her designs accessible worldwide. 
Maison Quintanar Nicolete: Nurturing identity and craftsmanship in fashion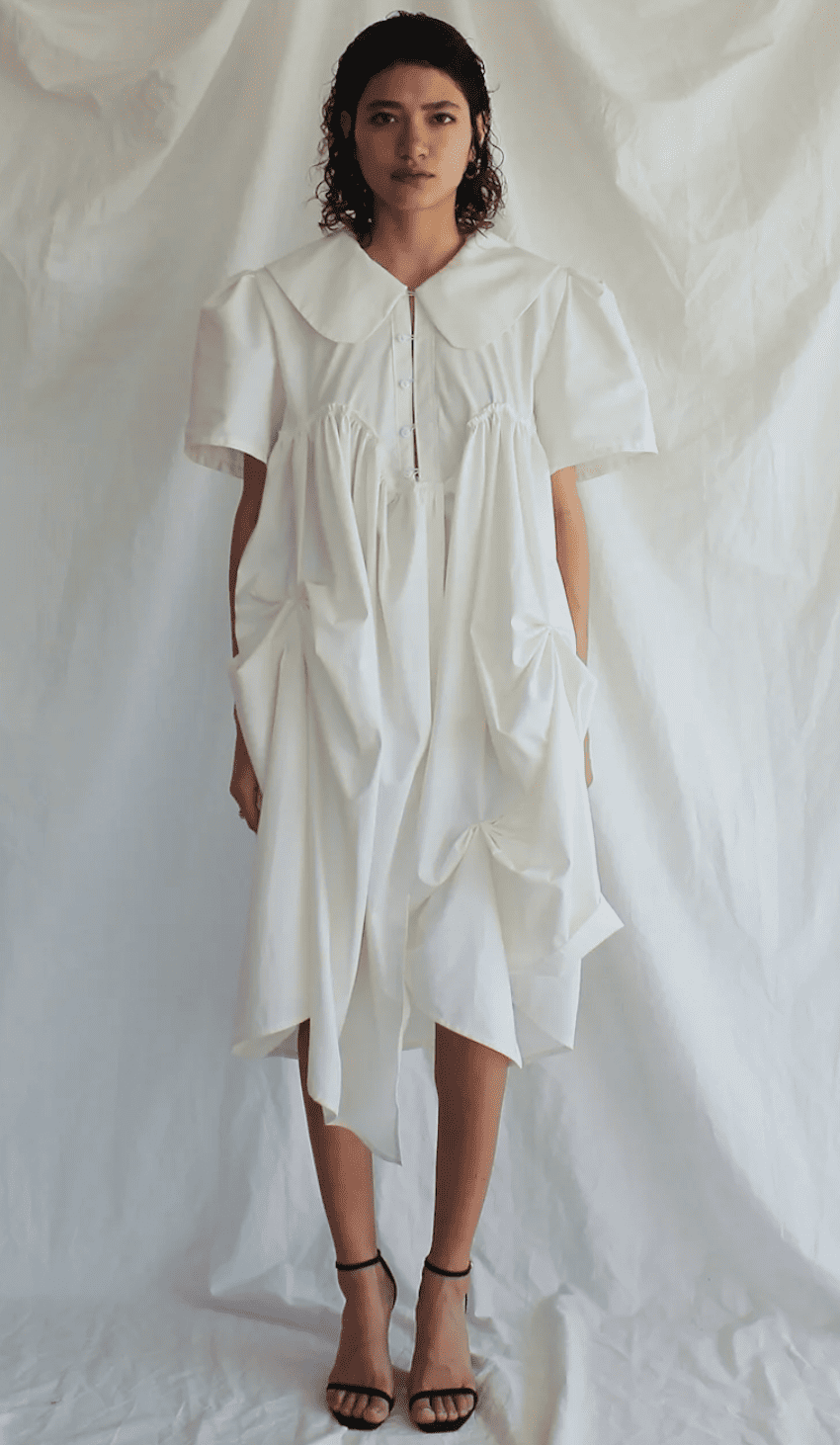 Maison Quintanar Nicolete (MQN) is a fresh and innovative fashion brand based in Mexico City, founded in 2020 by designer Nicole Quintanar. This unique venture is not just about clothing: it's a deeply personal project reflecting Nicole's upbringing along Mexico's border with the United States and the multicultural dialogues surrounding her family's heritage.
MQN is rooted in the belief that clothing and objects are extensions of one's identity: "What we choose to surround ourselves with, we ultimately become." The brand is driven by exploring the profound connection between context and identity, drawing inspiration from artifacts, spaces, cultural legacies, textures, and everyday gestures. These elements are woven into the fabric of MQN's products, making each piece a testament to meaningful craftsmanship for the beautiful moments of everyday life.
In an era of fast fashion, the brand is committed to a slower, more conscious approach, so each piece is meticulously designed as an independent object by Nicole herself in her studio. Clients can find her designs on her website. 
A timeless elegance and a modern revival
Mexican fashion design is a journey through history, a celebration of cultural heritage, and a statement of resilience. It tells the world that the essence of Mexico is not only found in its landscapes but also in the stitches of its garments, the patterns of its textiles, and the creativity of its designers. Also, Mexican fashion designs are infused with the vibes of a multicultural country and it goes way beyond folklore and traditional garments. 
Camila Sánchez Bolaño is a journalist, feminist, bookseller, lecturer, and cultural promoter and is Editor in Chief of Newsweek en Español magazine.