José Ramón Jardón is an avid outdoorsman who has lived in the city of Santiago de Querétaro for more than30 years. "I like hiking, rock climbing, and camping. I spend as much time as I can outdoors."
Jardón liked the outdoors so much that he started a business that takes people to his favorite sites. That was in 2019, and it proved to be wonderfully successful throughout the COVID-19 pandemic.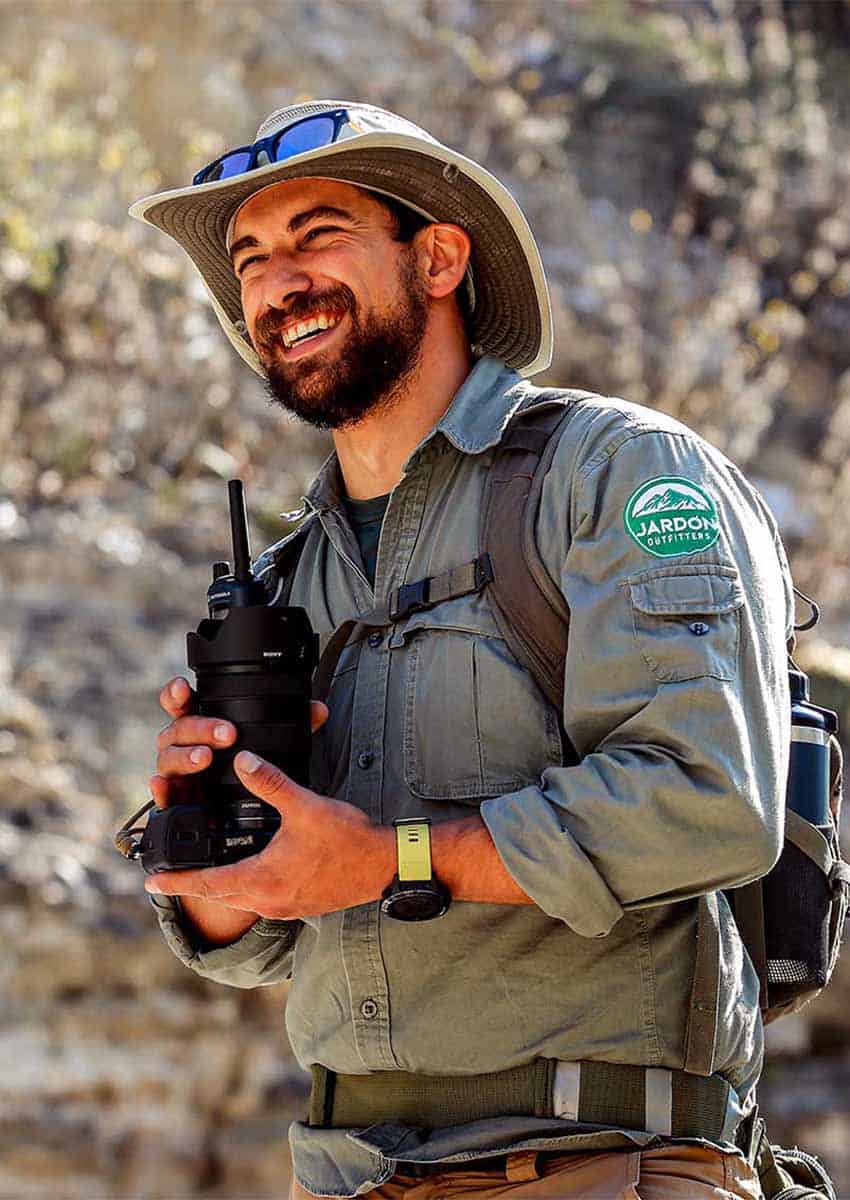 "There was nothing else people could do then," he says. "The only safe place to go was out into nature."
Over the four years since he opened his business, Jardón has amassed a list of great sites you can easily reach if you live in Querétaro — or plan to visit! Listed below are just a few: 
El Cerro del Zamorano 
"This is the highest mountain in the state of Quéretaro, 3,360 meters above sea level, and it is truly my favorite place to escape to," says Jardón. "There's a very old forest on top of the mountain, filled with hiking and biking trails, and there's a large deer and cougar population in the area. I know a fellow from Eastern Michigan University who spent two years up there taking pictures of the cougars."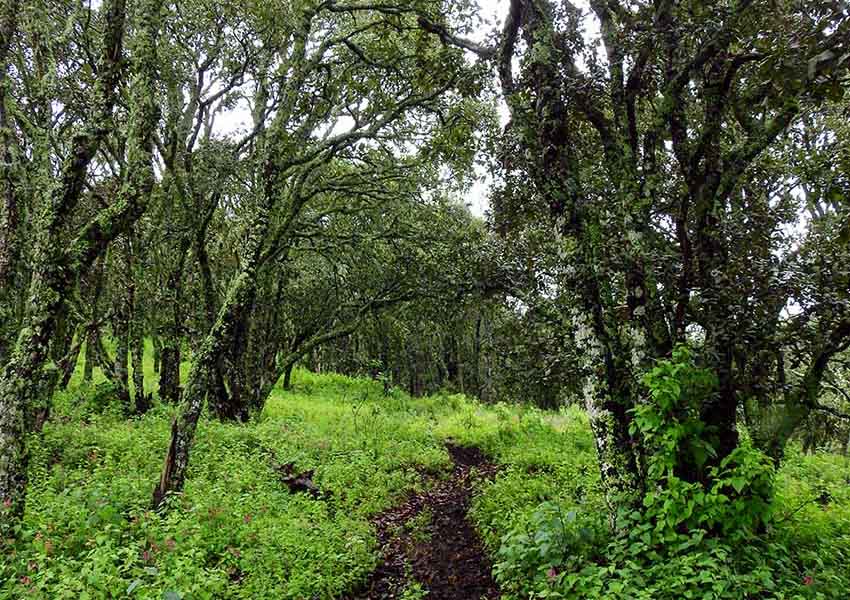 The Cerro del Zamorano is about a two-hour drive from the city of Querétaro. 
"Usually I would leave town at 7 a.m," says Jardón. "It's a scenic route all the way, with some great lookout points where you can admire the massiveness of the mountain you're approaching — which by the way, is an extinct volcano."
Up on top, he says, you'll find yourself among oyamel firs, pine trees and Texas madrones. The oyamel grows only above 2,100 meters and is the preferred tree of the monarch butterfly. 
The madrone, also called the strawberry tree, is covered with very smooth, red bark and is also known as the lady's leg tree. 
"This bark," says Jardón, "is paper-thin and makes the very best tinder you could ever hope for."
El Doctor
El Doctor is the name of a small town located about 100 km northeast of Querétaro.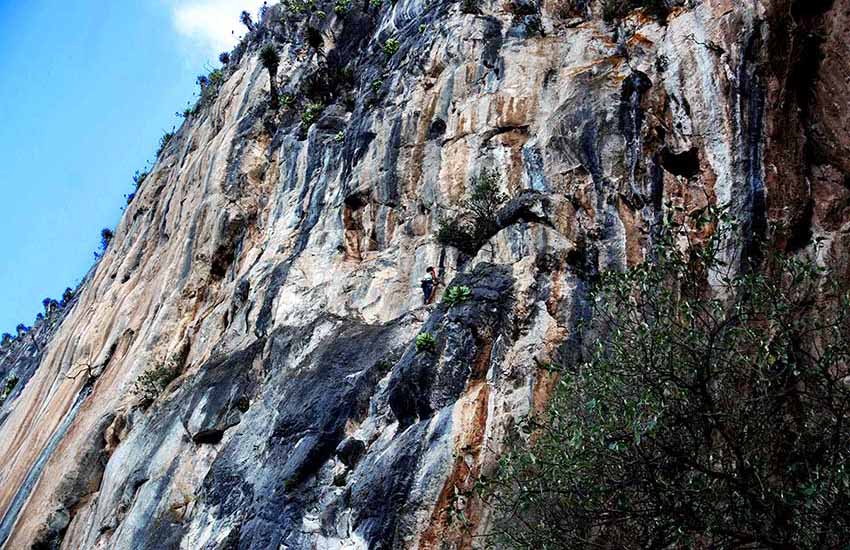 "Near El Doctor there is a great rock climbing area with astonishing views," says Jardón.  "When you look down, you discover that you are actually up above the clouds. This is something you can really appreciate if you go there during the rainy season."
Every year, during Holy Week, the people of El Doctor do a dance wearing "devil masks," perhaps representing Judas. At the end of the celebration, the masks are burned.
"The town is cozy and friendly," Jardón says, "and there are some good places to eat, but the main reason to go to this area is for rock climbing. However, I don't recommend it for beginning hikers because it is so steep. This impressive site is located about 1 hour and 40 minutes from Querétaro."
Río Escanela
The Escanela is a beautiful river surrounded by forest, located 7.4 kilometers from Pinal de Amoles in the Sierra Gorda, about two and a half hours by car from Querétaro.
"The color of the water," says Jardón, "is turquoise-blue, and when you jump in, you find it's crystal clear and perfectly clean. At one point, the river passes through a short cave with impressive waterfalls called El Puente de Dios (God's Bridge).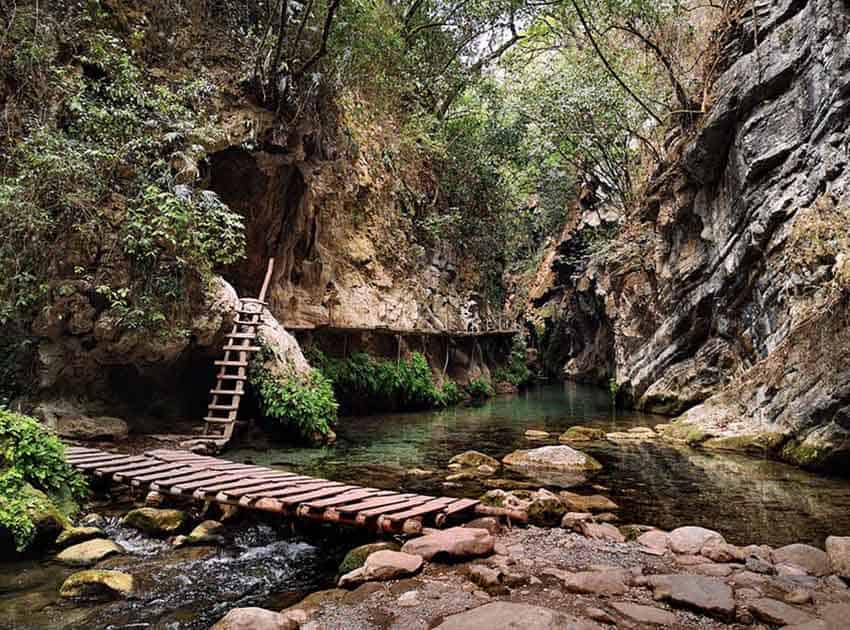 This river is also home to the extremely rare Mexican axolotl, so there are well-marked areas where you should stay out of the water. If you take your time, this might make for a nice two-hour walk, there and back.
Jardón adds that the Escanela is popular with tourists and can be packed with people in the summer or during holidays. Go there on a weekday, and you and the axolotls may have the whole place to yourselves.
Bucareli
This visit starts out in Querétaro and takes you to Pinal de Amoles, which, at 2,400 meters above sea level, is one of the highest municipalities in the Sierra Gorda. From here, you'll descend 1.3 kilometers in altitude to Bucareli, one of the range's lowest towns.
"It's hard to get there," comments Jardón, "but it's worth the trip because you get to experience a lot of different environments. This might be a three-and-a-half-hour drive, and about one hour of that drive is on back roads, so I recommend going in a high-clearance vehicle. I don't suggest doing it in a car."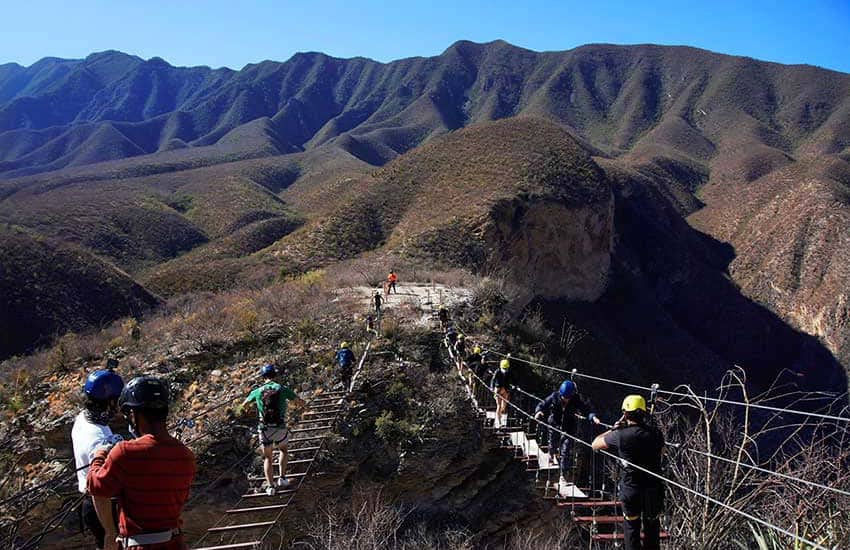 Your visit to Bucareli takes you from high forest to semi-desert. After that, you enter a real desert. But once you get there, you find yourself in a semi-tropical environment.
Here you'll find one of the oldest monasteries in the Sierra Gorda. now transformed into a museum, though its church is still in use. After walking around town, you can go hiking by the river. The surrounding massive mountains make this experience truly scenic, says Jardón.
Concá
This is another of Jardón's favorite sites. It's located 220 km northeast of Querétaro, but getting there takes close to four hours. 
The town of Concá is famous for its Árbol Milenario (thousand-year tree), a Montezuma cypress measuring 22 meters in diameter and said to be 1,000 years old.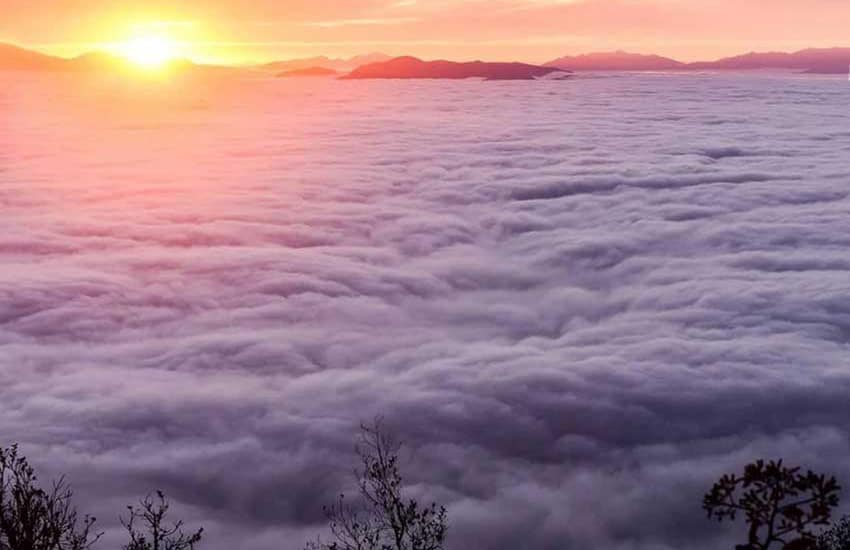 "Eight kilometers from Concá, there's a spectacularly beautiful place called Las Adjuntas," Jardón told me, "where two rivers — the Santa María and the Ayutla — meet under huge weeping willows."
This location is great for swimming and kayaking, the latter of which you can do with local companies, Jardón says. 
There are, of course, plenty of touristy outdoor attractions in the state of Querétaro, such as the 433-meter-tall Peña de Bernal natural monolith — one of the world's largest. But if you yearn for peace and quiet (i.e. fewer people) as well as fresh air, you would do well to go to Jardón Outfitters' website or call them at 442-359-3916 (WhatsApp).
The writer has lived near Guadalajara, Jalisco, since 1985. His most recent book is Outdoors in Western Mexico, Volume Three. More of his writing can be found on his blog.