More than 30,000 runners competed in the 40th edition of the Mexico City Marathon on Sunday, but none of them was as fast as Bolivian Héctor Garibay Flores.
In fact, no one in the history of the race had ever been so fast.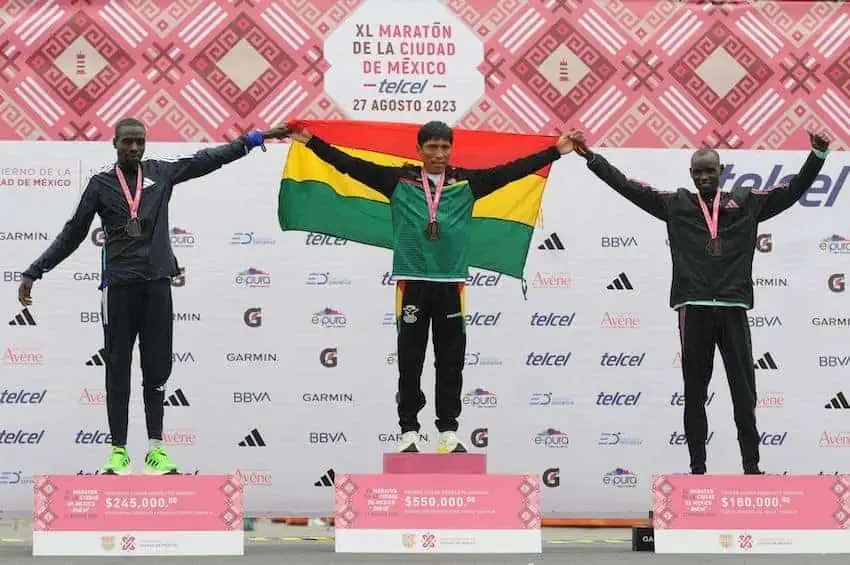 The 35-year-old needed just 2 hours, 8 minutes and 23 seconds to run 42 kilometers (26.1 miles) through the capital, breaking the CDMX Marathon record by a whopping two minutes.
Competing in his very first Mexico City Marathon, Garibay Flores bettered the record of 2:10:38 set by Kenyan Titus Ekire in 2018, when the route of the marathon ran from the central Zócalo square to the Olympic stadium, in Coyoacán. 
This year's route instead started at the Olympic stadium at 6 a.m. under a light rain, progressed up to the Insurgentes roundabout and along the Bosque de Chapultepec to Reforma Avenue, finishing in the Zócalo. The number of participants increased by 58% over last year, when 19,000 people, mostly recreational runners, signed up.
In the women's competition, Kenyan runners swept the top three places, with Celestine Chepchir (2:27:17) taking first.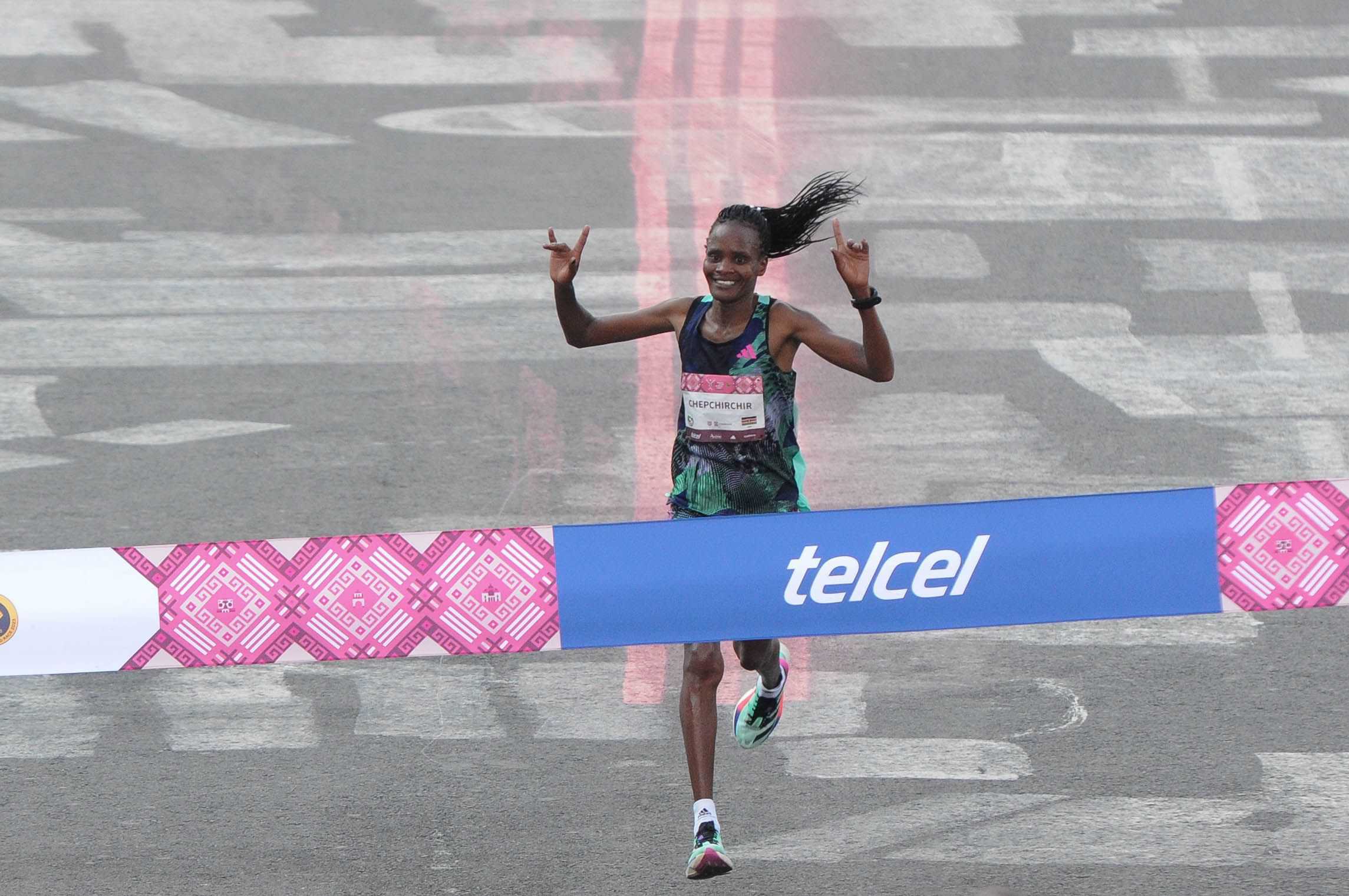 Kenya's men also were expected to dominate — and they almost did. But about halfway through the race, the Bolivian kicked it into high gear and moved past last year's winner,  Edwin Kiprop Kiptoo. Kiptoo responded and regained the lead, but Garibaysurged ahead and never looked back.
Kiptoo ended up finishing third, behind fellow Kenyan Leonard Langat. Both were nearly 3 minutes behind Garibay, a world-class runner who had previously qualified for the 2024 Olympics in Paris.
Despite that accomplishment, the native of Oruro, a city of about 260,000 in the Bolivian highlands, has been strapped for cash and was working as a taxi driver to raise money. Due to his lack of funds, he decided not to travel to Hungary for the recent World Athletics Championships.
Instead, he decided to pony up for a trip to Mexico — "and thanks be to God, it was worth it," he said afterward. The first-place prize was 550,000 pesos (US $32,814) and a Garmin watch, plus he reportedly received another 550,000 pesos for breaking the record.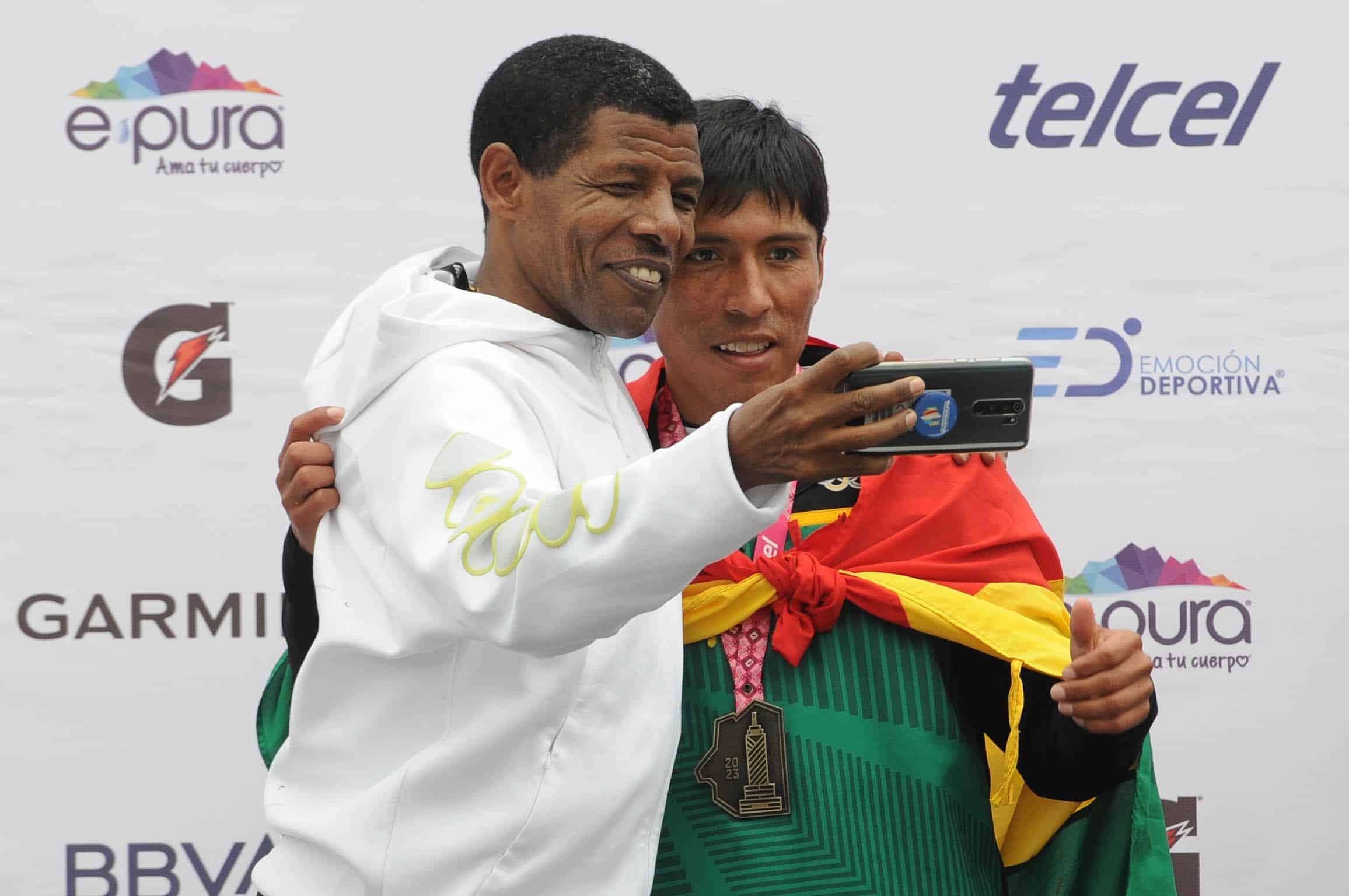 He conceded the prize money is also "very important" because it will help him prepare for the 2024 Summer Olympics in Paris. Working as a taxi driver has robbed him of valuable training time, he said.
"I'm very happy because I only came [to Mexico] to get a podium," he said, alluding to being one of the top-three finishers. "We are very short of money, but the truth is [finishing in the top 3 is what's] important for me."
Legendary Ethiopian long-distance runner Haile Gebrselassie, 50, a two-time gold medalist in the Olympics and a four-time world champion, attended the awards ceremony.
With reports from Milenio, El Financiero and El Universal