World champion boxer Saúl "Canelo" Álvarez of Guadalajara will return to the site of his only loss in his last 19 fights for an intriguing matchup against American Jermell Charlo.
The Saturday, Sept. 30 title bout at T-Mobile Arena in Las Vegas is being billed as "Undisputed vs. Undisputed." Of boxing's four major sanctioning bodies that bestow world title belts, all of them have Álvarez as their super middleweight (168 pounds) champion, and the same holds true for Charlo in the junior middleweight (154 pounds) division.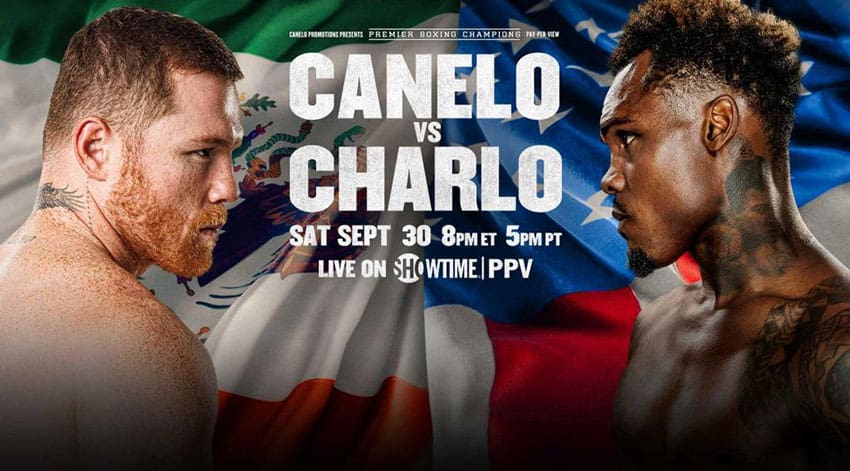 Álvarez claimed the WBC, WBO, WBA and IBF title belts in late 2021, and this will be his third defense of his undisputed title.
The 33-year-old owns a record of 59 wins (39 by knockout), two losses and two draws. His last loss was three fights ago, on May 7, 2022 in T-Mobile Arena, when he dropped a unanimous decision to light heavyweight Dmitry Bivol of Russia. It was his only loss since 2013.
He has rebounded with two victories since then, including a lukewarm triumph over Brit John Ryder in May at Akron Stadium in Zapopan, Jalisco, adjacent to his hometown of Guadalajara. Billed as "The King is Coming Home," the fight was Álvarez's first in his native Mexico in more than 10 years, and a crowd of 50,000 packed the home of Liga MX's popular C.D. Guadalajara soccer team, commonly known as Chivas.
Though Álvarez dominated, the win didn't excite his fans, and coupled with the loss to Bivol, the right-hander has some wondering if his best efforts are behind him.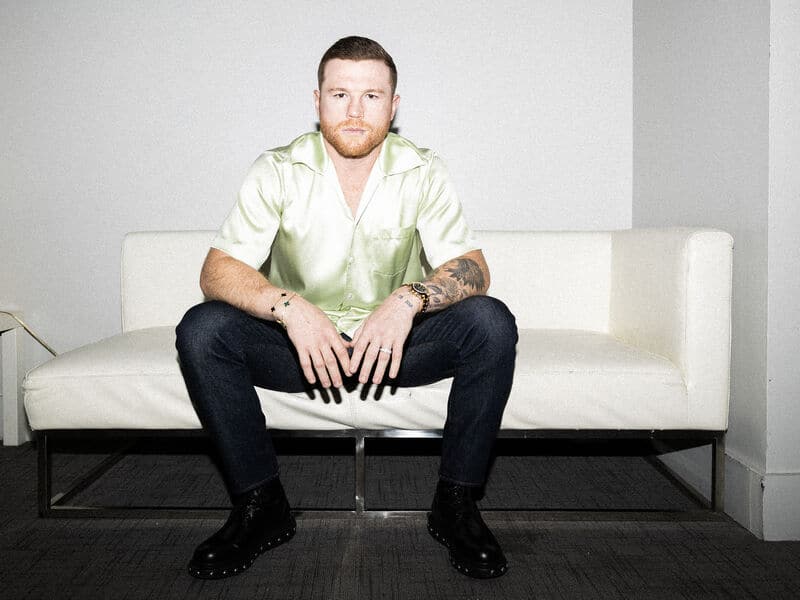 "I understand what people are saying, and I agree," Álvarez said recently. "I didn't look my best in my last few fights, but I also know why. You're going to see something different this fight. It's going to be good."
On the surface, Álvarez would seem to have the advantage, since Charlo, also 33, is moving up two weight classes and fighting at 168 pounds for the first time. But at 5-foot-11, Charlo is actually 3 inches taller than Álvarez, and has a 73-inch reach compared to Álvarez's 70½ inches. Then again, Canelo is stronger, thicker and more comfortable fighting in the heavier class.
"My whole career has been about chasing Canelo, basically," said Charlo, whose 35-1-1 record includes 19 wins by knockout. "This is what I've been working toward. … The whole goal in this game is to get in the ring with the best, and he's the best."
"He's a fighter that hits hard," Álvarez said. "He's a good boxer that knows how to use distance. That's what makes him dangerous."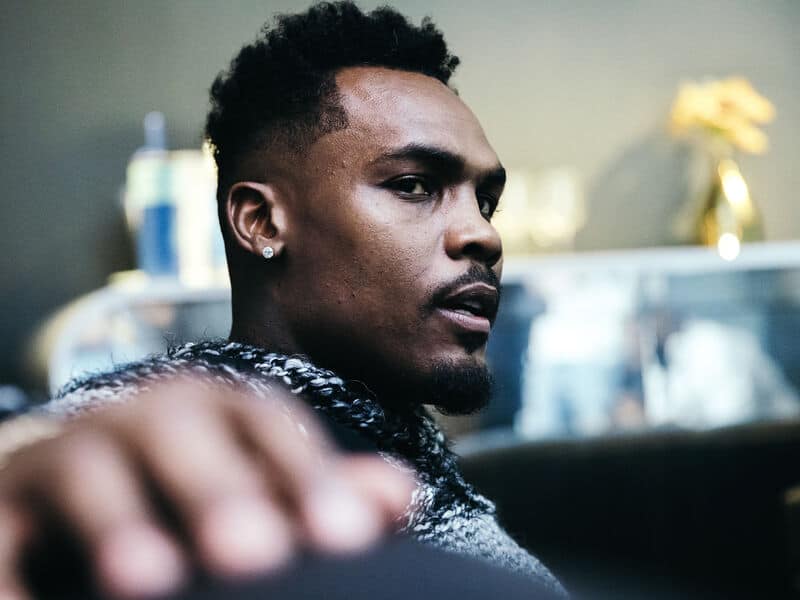 Jermell Charlo, whose nickname is "Iron Man," is the twin brother of Jermall Charlo, who is also a professional boxer and is the WBC middleweight champion.
Álvarez will earn approximately US $50 million for Saturday's fight as part of a three-fight deal with Premier Boxing Champions. Money aside, Álvarez, who will be fighting for the eighth time in less than three years, will be looking to rejuvenate his career after an unimpressive three-fight stretch.
"I think I have at least four more years left, maybe five," he said. "I've been a professional boxer since I was 15 years old. That's almost 18 years of fighting professionally. I always said I would retire when I was 36. Or 37, around that age. That should be more than enough. That's so many years of boxing. By then, I'll have achieved a lot of things, and then I'll have time to enjoy life with the family and everything."
The fight on Saturday will mark the first time in the four-belt era that two undisputed male champions are going head-to-head.
With reports from El Financiero, Marca and AP