Shoeless and wearing traditional Maya dresses known as huipiles, the softball team Las Amazonas de Yaxunah is smashing old-fashioned machismo stereotypes about women competing in sports.
Recently crowned champions of the Yaxcabá quadrangular tournament, the team defeated the hosts, Las Bravas, 7-4 after a spirited effort produced an epic comeback from four runs down. It was the latest victory to propel them towards national stardom – but it wasn't so long ago that they were criticized for playing sports at all, which was considered the dominion of men.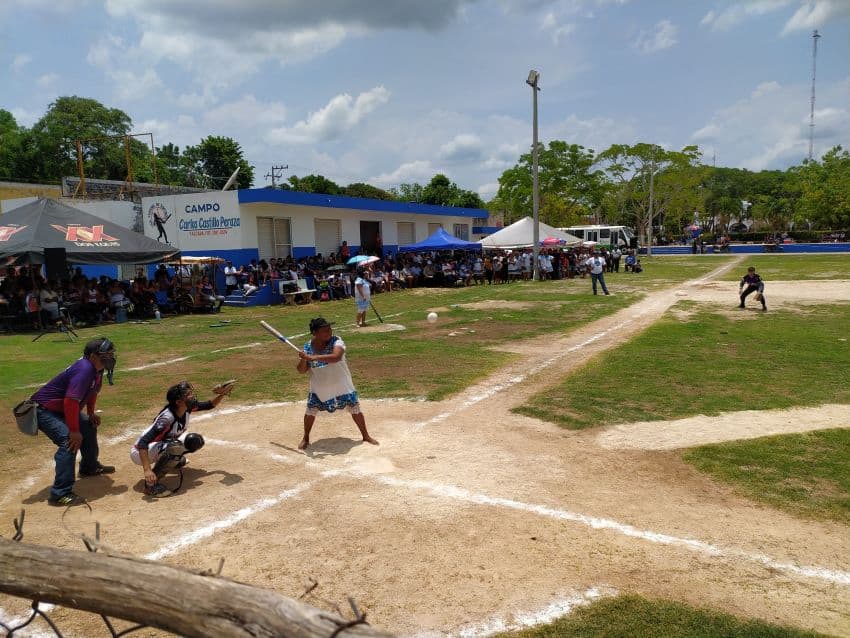 The group of Indigenous softball players are from Yaxunah, Yucatán, a village of fewer than 800 people and a stone's throw away from Chichen Itzá. Like the legendary women warriors known as the Amazons, Las Amazonas de Yaxunah have broken barriers to further the feminist movement in their community. Now with four female teams in Yaxunah, their success is quite a feat, considering not a single women's team existed here five years ago.
"If it were up to the chauvinists in our village, women would spend their lives slaving away with chores at home, caring for the children and working on the farm," María Enedina Canul Poot, 54, one of the founding members of the team, told me. "Sport was a no-go for women, but we had enough, and decided to tell our husbands, fathers and brothers that we would play whether they approved or not."
María is no stranger to softball because, as a child, she used to sneak out of her home to play against the boys who gathered in the local field.
"I was the only seven-year-old girl in the village who could give them a good game," she said.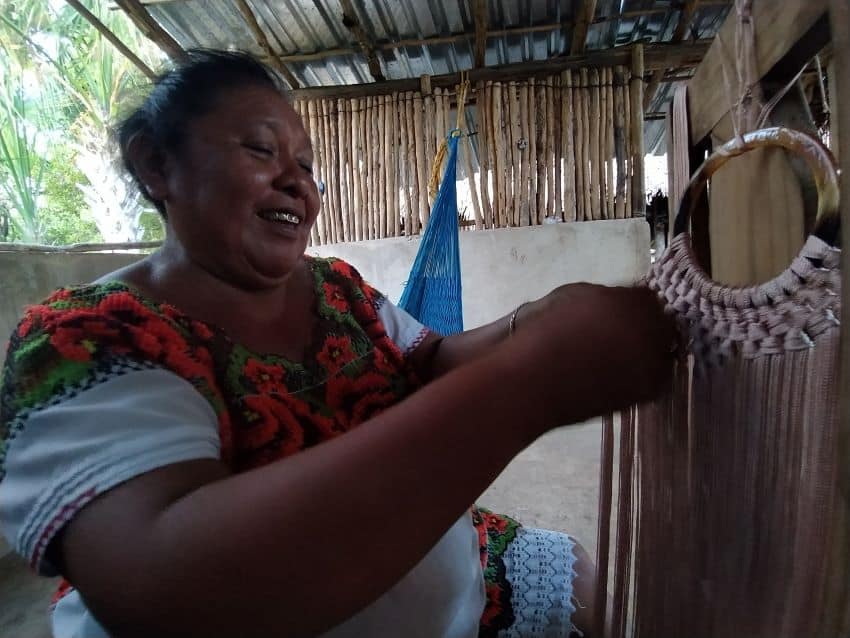 "It gave me great pride to hold my own against the boys. My mother didn't like it, and I would argue with her to allow me to play, even though she beat me, but I would do everything possible to convince her to go. Eventually, she relented."
However, when María was 15 years old, her mother insisted she act "more feminine." She either had to give up softball l or risk being thrown out of the house.
"My mother decided enough was enough, and that I needed to act more like a woman, which was incredibly frustrating," she said. "I had to face the reality that it was prohibited in my village for young girls to play a man's sport."
When the opportunity to play again arose 35 years later, María took it. Four years ago, government health officials set up a fitness program for women in Yaxunah because of the high level of diabetes in the area. But when they proposed aerobics as a way to stay healthy, María was the first to object, suggesting softball instead.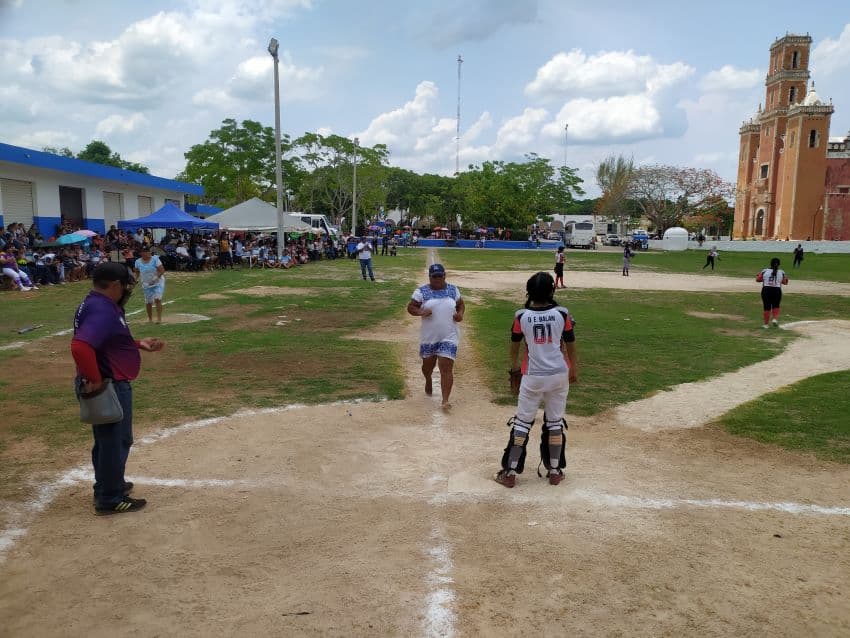 "I'm a sportswoman, so dancing and jumping around just doesn't do it for me," she said. "I prefer the atmosphere and camaraderie of competitive team sports. They wanted us to play soccer, but baseball is the sport of Yucatán and the game I fell in love with from a young age. Most women in the community agreed with me, and that is how the idea was born, when softball became a part of us."
It was tough in the beginning. María says she had to carve a makeshift bat out of a piece of wood and beg her late husband to donate one of his baseballs.
"We had no fear," she said. "At first we played without gloves, so we ended up with some bumps and bruises, but I believe this made us stronger than teams from larger towns with full gear."
Six months later, a neighboring softball team from Pisté saw the team playing in their field and invited them to compete in their first game. Word spread fast, and soon, other teams from the states of Yucatán, Quintana Roo and Campeche wanted to face the famous shoeless women warriors from Yaxunah. 
Finding a good name to reflect the team's tenacity and ferocity on the field became a priority, and that was when Las Amazonas was born.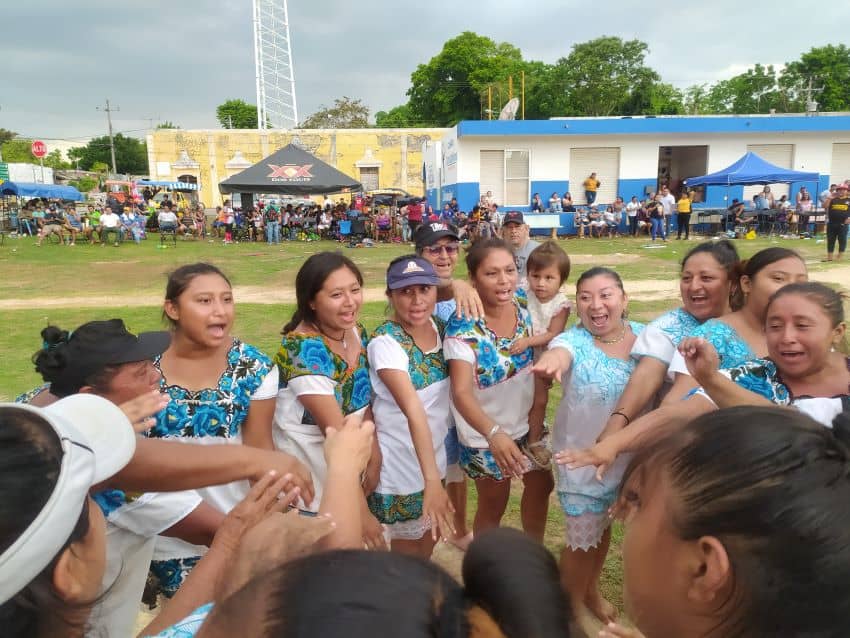 "A few names were suggested, but only one word came to my mind: amazonas," María said. "It brought about a moment of silence [when I told the team.] At first, they told me that it did not represent us because it was a story that belonged to another culture, but I didn't care. This is what I felt we were, women warriors. I could definitely identify with this name, and I am delighted it stuck."
The woman warriors have warmed the hearts of softball fans across the country, but none more so than their manager, who was love-struck by the team captain. 
Three years ago, coach Joel Díaz Canul, 21, who happens to be María's son, fell head over heels for captain Citlali Poot Dzib, 20. Their romance blossomed during one practice session when Citlali stayed behind to improve her pitching. Joel worked up the courage to place a bet with her: if he hit a home run, they would go out on a date that night. 
His heart racing, Joel focused on the ball as Citlali lined up her pitch. He knew these pitchers never took any prisoners, but when he smashed it into the trees, he fell to his knees in celebration. Citlali jokes that she was slightly unimpressed with his antics, but thought he was cute enough to honor the bet.
"I was extremely nervous," he said. "I don't know if it was destiny or pure luck, but we are still together and going strong. It appears sports can make you happy in numerous ways. We have been married for almost two years now."
The team has defied expectations, upsetting some of the big hitters in Yucatán. Joel believes his side is ready to participate in the official league, and says players like Citlali could one day go pro.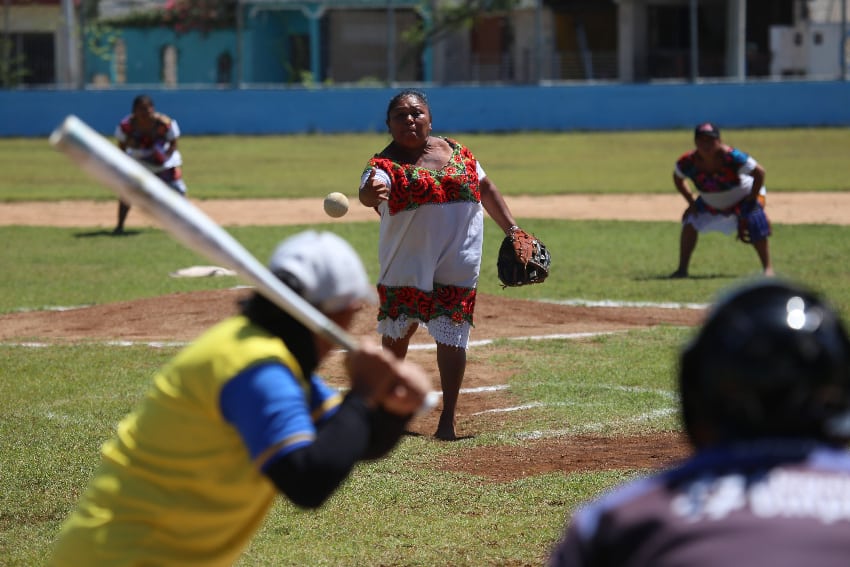 "She's still young, so who knows?" he said. "It makes me so proud to see what they have achieved already. We were invited to play a match against a team from Campeche. It was the first time we traveled there. It was amazing. This sport has given us the chance to discover new places: Veracruz, Chiapas and Mexico City. We've traveled around the country because of the fame we have achieved."
Joel said the team's exploits have helped increase tourism interest in their village, which has a cenote and an important archaeological site. According to Joel, many visitors arrive at Yaxunah intending to meet the famous woman warriors.
"We are always open to having a nice conversation with visitors and showing them our cultural identity," he said. "We are Maya, and the huipil is just one of the components of our diverse culture. I think the municipal mayors are beginning to realize and value our contribution."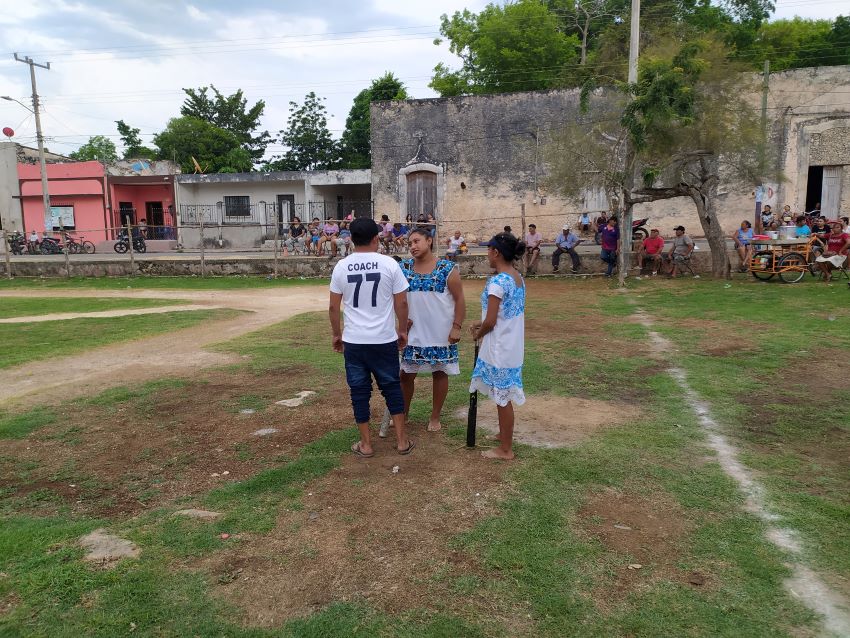 Joel admits there was a much stronger presence of machismo in the village a few years ago, but this changed because of Las Amazonas and other women's softball teams.
"The same people who used to leer at the players and call them nasty names are now supporting them at matches and online," he said. "It's a real turnaround, and I suppose not many people expected chauvinist men would change their attitude in such a small village, but the majority have. Sport is a powerful tool."
Mark Viales writes for Mexico News Daily.