Less than a month after losing in the first round of the U.S. Open, Maria Sakkari won her first Women's Tennis Association (WTA) tournament in four years – and it happened in Guadalajara.
Sakkari, a 28-year-old from Greece, captured the Akron Guadalajara Open title with a 7-5, 6-3 triumph over U.S. player Caroline Dolehide in Saturday's final.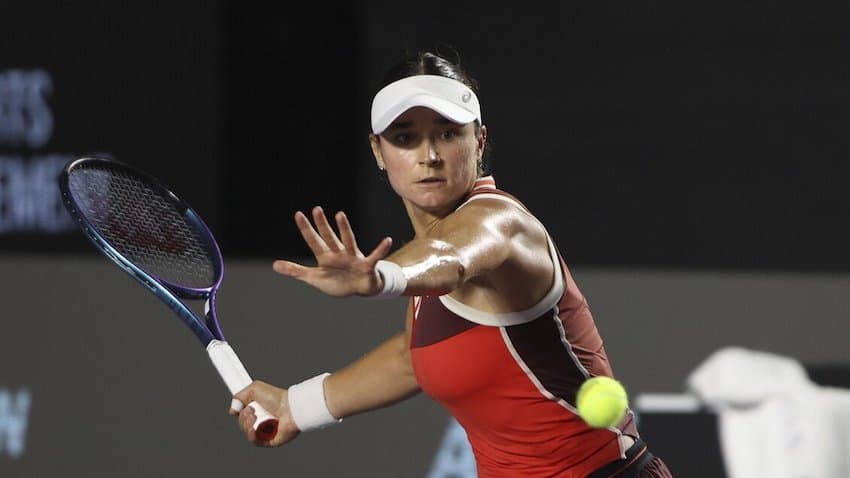 When the new WTA singles rankings came out on Monday, Sakkari had moved up three places to snag No. 6 in the world.
Sakkari had gone 0-6 in WTA finals since recording her first victory on the circuit in Rabat, Morocco in 2019. One of those finals losses was in Guadalajara last year against Jessica Pegula from the U.S., and another was last month in Washington, D.C. against Coco Gauff, who one month later would win the U.S. Open.
Dolehide, a 25-year-old from the Chicago suburb of Hinsdale, Illinois, was somewhat of a surprise finalist at the Guadalajara Open, having entered the tournament ranked No. 111 in the world. However, a number of top players dropped out of the competition, and her strong performance ended up boosting her to No. 42.
Throughout the tournament, Sakkari thanked the enthusiastically noisy Mexican fans for supporting her in her matches. After winning the final, she expressed her gratitude by sporting a Team Mexico soccer shirt and a sombrero.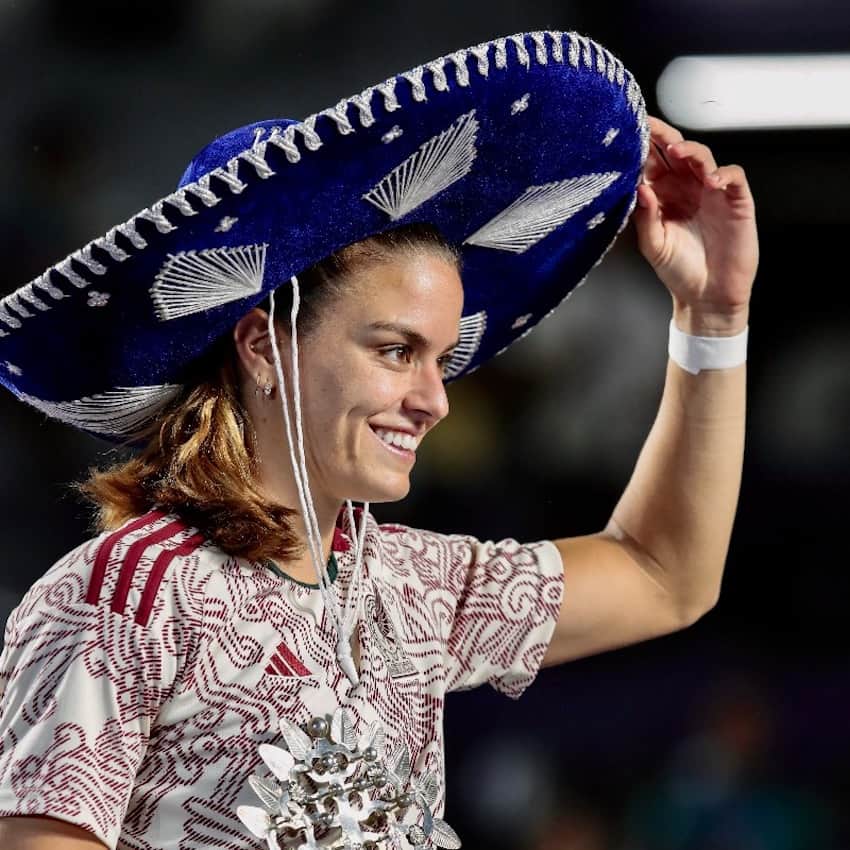 The tournament was held on the hard courts of the Panamerican Tennis Center in Zapopan, part of the Guadalajara metropolitan area.
Sakkari was a semifinalist in the U.S. Open in New York City two years ago. But this year, after she was eliminated in the first round on Aug. 28, she cried inconsolably and said, "Maybe I need to stop. I'm suffering on the court." She also said she was bothered by marijuana smoke near the court. "The smell, oh my gosh," she stated.
On Saturday in Zapopan, she gleefully reported she was "a very happy player."
She said coming to Mexico helped her mentally. "I love the atmosphere they generate," she said of the fans.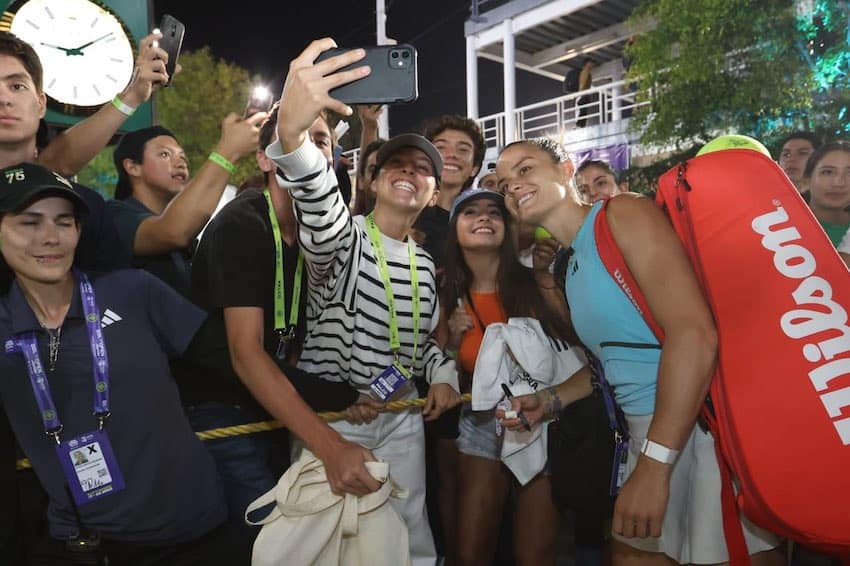 Sakkari was the No. 2 seed in the tournament, and Dolehide was unseeded. The final took 1 hour and 43 minutes, and despite a first-set speed bump, Sakkari won easily.
"I dedicated [the win] to my grandfather, who was my coach before, and he would be very proud of me," Sakkari said.
The WTA Tour finals will be held in Cancún on Oct. 30.
With reports from El Universal, Reuters and WTATennis.com