The playoffs for the Mexican Baseball League (LMB) began this week, so it should be a joyous time. Instead, the 98-year-old professional league is embroiled in controversy surrounding the use of several foreign players who have allegedly false documents that identify them as Mexicans.
At his morning press conference Wednesday, President López Obrador requested that the Sports Appeals and Arbitration Commission (CAAD) investigate the irregularities that some LMB teams have presented — such as players with questionable birth certificates.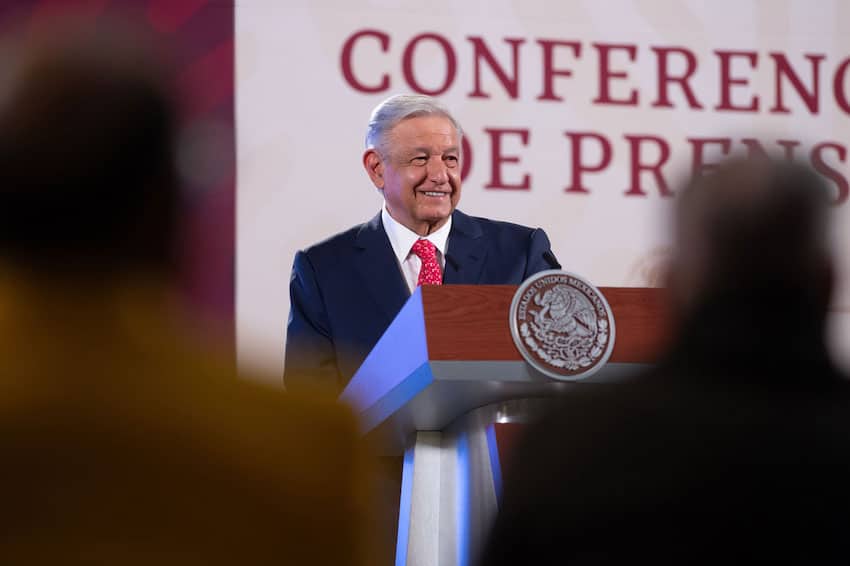 "What's going on?" the president, a huge baseball fan, asked after a 3,700-word exposé by five reporters appeared Tuesday in the newspaper Proceso, detailing how many non-Mexican ballplayers have acquired fraudulent documentation saying that they are. In one case, two non-Mexican players from different countries had presented birth certificates from the same small community.
"Some teams are cheating, hiring what in baseball circles are said to be cachirules. Suddenly it appears that they were born in a town in Sinaloa, Durango, Chihuahua," AMLO continued. "They obtained their birth certificates, and then they violate what is in the regulations — that there should be only a [certain] number of foreigners per team."
The term cachirules dates back to a controversy 35 years ago when Mexico used soccer players older than the age limit in the under-20 World Cup, leading to the country's disqualification from 1990 World Cup qualifying matches — and giving Mexican soccer a huge black eye. 
The term itself is a mashup of the Spanish word cachibaches ("odds and ends" or "junk") and the English word "rules." 
Many Mexican newspapers used the term in their coverage this week, including the Proceso article, which was headlined, "Cachirules in baseball, the new scam in Mexican sports."
AMLO said he will ask Ana Gabriela Guevara, head of the National Commission for Physical Culture and Sports (CONADE), to enact a CAAD investigation to determine the scope of the irregularities. But he also urged the franchise owners to correct the violations on their own.
"Yes, let [CAAD] do the research," AMLO said, "but I also take this opportunity to make a very respectful appeal to the team owners so that if they made this mistake, they can rectify it. It is wise to change your mind."
Proceso provided extensive details on how players had acquired false documentation. Onelki García, a 34-year-old Cuban-born pitcher for the Mérida-based Yucatán Lions, has a birth certificate from the hamlet of Concordia, Sinaloa. Allegedly his parents went there to register their son as a Mexican national, but his father told Proceso that he has never been to Mexico.
The report detailed other similar cases, and a common trait was that many of these birth certificates were issued in small, remote towns, such as La Huacana, Michoacán, where — uncannily — both Venezuelan player Danry Vásquez and American Henry Gatewood were allegedly registered by their parents as Mexicans when they were newborns in the mid-1990s.
Horacio de la Vega, president of the LMB, said it's up to the teams to make sure players' documents are legal. 
"I am not an authority to question the originality of a document," he said. "If they come to me with a birth certificate or passport, I consider it legitimate."
With reports from  Proceso, La Jornada and Séptima Entrada