Mexico's much-anticipated Tecate Pa'l Norte festival is gearing up for 2024 and has announced its headline acts, featuring artists including Kendrick Lamar, Peso Pluma and Blink-182.
The festival will take place March 29-31, 2024 in Monterrey's Fundidora Park and is eagerly awaited by fans of contemporary music from Mexico and around the world.
The headliners
Friday will feature rap superstars Kendrick Lamar and Peso Pluma, as well as British rock act Keane.
Saturday will see San Diego punks Blink-182, former One Direction member Louis Tomlinson and Jared Leto's 30 Seconds to Mars.
Closing out the final day of the festival on Sunday, are rockers Imagine Dragons and Placebo, as well as Maná and Fuerza Regida.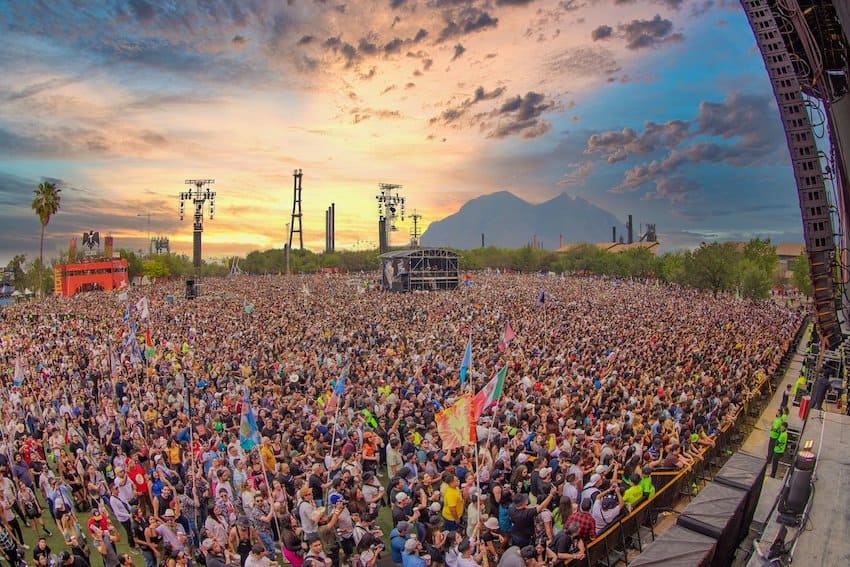 When can I buy tickets and how much will they cost?
General tickets went on sale on Tuesday, Nov. 7 at 2 p.m. Four ticket types are on offer, with Phase 1 prices ranging from 4270 pesos (US $224) to 8,870 pesos (US $507).
While all tickets give full access to the festival's nine stages, 150+ acts, 35 hours of music and 50+ food stalls, luxury options also include additional services such as exclusive bathrooms, bars, rest areas, concierge and gourmet food options.
Tecate Pa'l Norte held its first festival back in 2012 as the Pa'l Norte Rock Festival, featuring a single day of music, two stages and 16 artists.
Since then, it has grown to become one of Mexico's biggest and best-known music festivals, describing itself as "the most powerful and ascendant festival in Mexico," and a "faithful representative of the culture and traditions of the north of the country."