The Amazonas de Yaxunah, a women's softball team from Yucatán state, beat a local Arizona team 22-3 during an exhibition game on Monday as part of Hispanic Heritage Month in the United States. 
Held at Chase Field, the ballpark of Major League Baseball's (MLB) Arizona Diamondbacks, the game marks the Mexican team's first international win.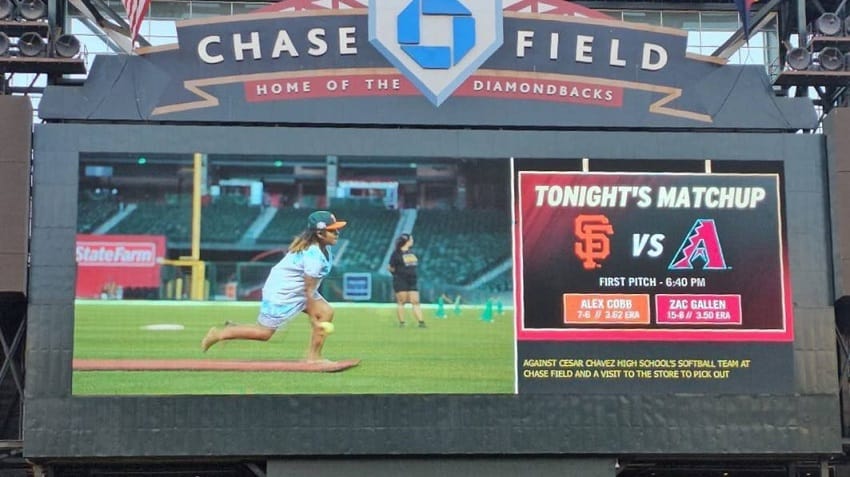 Citlalli Poot Dzib, captain of the Yucatecan team, threw the first pitch of the match, while pitchers Patricia Tec and Juanita Moo contained the offensive by Arizona. Batting by Lili Chan, Citlali Dzib and Berenice Ay, finally gave the Amazonas the decisive advantage.
The Indigenous women, who perform domestic labor or work in crafts or embroidery to earn income for their families, were invited to throw the first pitch in Tuesday's MLB game between the Diamondbacks and the San Francisco Giants.
Besides their talent as athletes, the Amazonas have achieved fame for wearing the traditional huipil – called the hipil in the Yucatán peninsula – and for playing barefoot.
They came together in 2019 as part of a government fitness program in Yaxunah.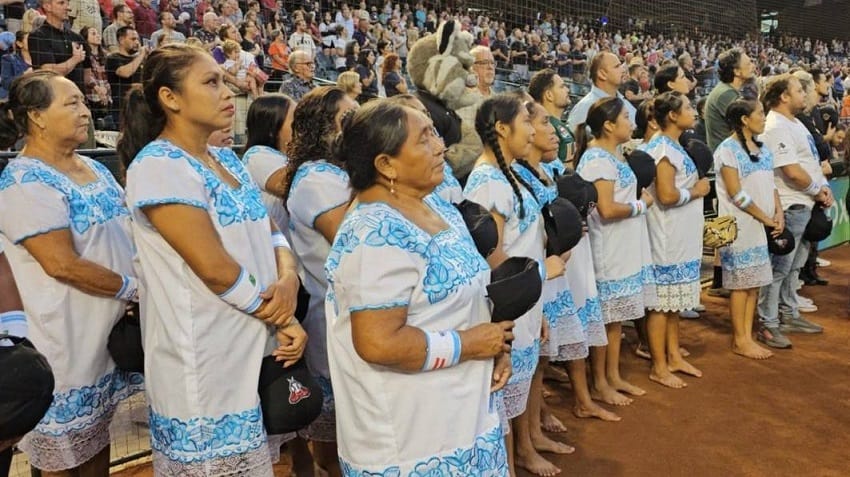 María Enedina Camul, a founding member of the Amazonas who spoke about the team's origins recently with Mexico News Daily writer Mark Viales, has said that it is a great responsibility to play in front of an audience because people pay to watch them play. 
"Not just anyone plays barefoot and in their traditional clothing," Amazonas fan Esther Can told newspaper El País during a match in Yucatán. "They represent us as Yucatecans; they represent our grandparents."
According to El País, the athletes train two days per week in a field they share with the local soccer team on the outskirts of the Yaxunah community – some 25 km from Chichén-Itzá – between the access road to the town and the jungle.
Yucatán Governor Mauricio Vila Dosal has said that the Amazonas' field will be renovated to include bleachers and bathrooms for visitors so that the team can play more exhibition games in their hometown. 
The state government also said in a statement that these initiatives promote healthy social activity, and the empowerment of women with more spaces for opportunity and development.
The Yucatán state government also supported the team with all expenses to cover the trip to the U.S., including the price of their passports, U.S. visas, flights and accommodations. 
With reports from El País, El Financiero and La Jornada Maya