Contrary to what you may think — and what I thought too — all pumpkin seeds are not the same. In fact, those white-hulled pumpkin seeds inside your Halloween jack-o'-lantern, or sold in bins as snacks in mercados everywhere? Not pepitas, which is what you're looking for if you want to make mole, pipián verde or any number of other classic Mexican dishes.
So while we may (wrongly) call them both "pumpkin seeds" in English, the truth is that pepitas only come from one kind of squash and don't need to be hulled; they're just their small, oblong green selves all along.
Could you take the time to shell the interior seeds from "regular" white pumpkin seeds, and would they taste kind of the same? Yes. But why? Just buy the correct pepitas.
Pepitas have been used as a food source for a long time; coming from squash — one of the "three sisters," the indigenous cornerstones of companion planting — that's not really a surprise.
Evidence of cultivated squash goes back about 8,000 years, several thousands years earlier than even beans and maize, the other two "sisters."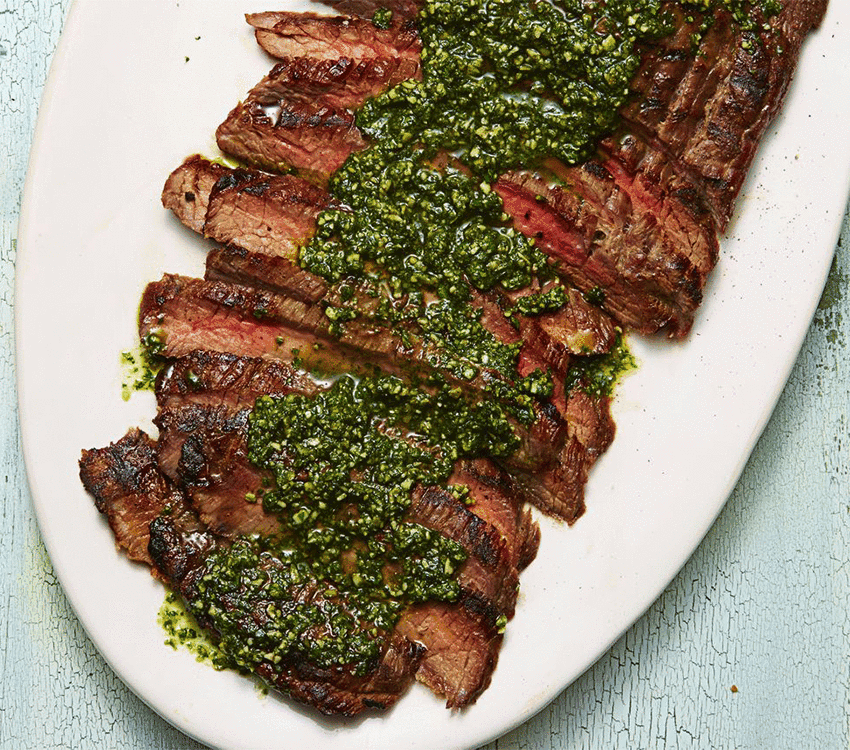 Pepitas are rich in nutrients and micronutrients. Dried and roasted, they're high in polyunsaturated fats, contain 30% protein and are a good source of Vitamin E, zinc, magnesium and calcium.
Pipián is the name used for dishes made from pepitas. Other moles use pine nuts, almonds, sesame seeds or peanuts, each of which lends a distinctive flavor and texture to the mole.
All are made with the same pre-Columbian method of browning the seeds to release their natural oils and grinding them into a flavor-filled paste that's then added to the usually complex mixture of spices, vegetables, broths and seasonings.
Pipián Verde
There's also a pipián rojo recipe, but it's too complicated and lengthy to include here.
½ large white onion
4 garlic cloves
2 serrano chiles
1 lb. tomatillos, husks removed
 2-3 Tbsp. olive oil
½ cup toasted pepitas
½ cup chopped cilantro
1 tsp. dried oregano
2 tsp. caldo de pollo (chicken bouillon)
2 cups chicken broth
Salt and pepper to taste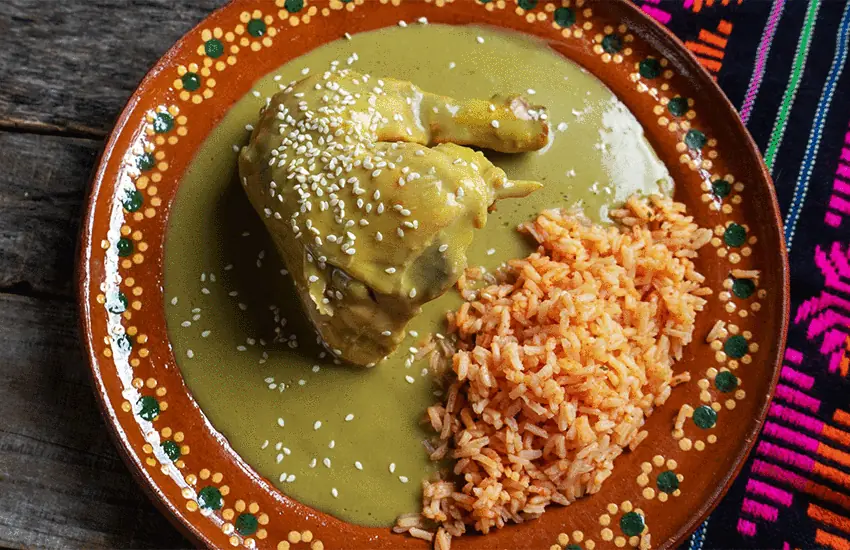 In large skillet or a comal over medium heat, place onion, garlic, serranos and tomatillos. Drizzle lightly with oil and cook, turning as needed, until skins blacken in spots, 15–20 minutes.
In a blender, process grilled veggies, ¼ cup pepitas, cilantro, oregano, bouillon, chicken broth, salt and pepper until smooth. Adjust seasonings if necessary.
Heat 2 Tbsp. oil on medium heat in a large skillet. Pour in the blended pipián sauce. Bring to a boil, reduce to simmer. Cook, partially covered, 20 minutes.
Serve over chicken with rice.
Pipián de Puebla Tradicional
10 tomatillos, husks removed
6 serrano peppers
1⅓ cups pepitas, raw
4 garlic cloves
½ chocolate tablet (1.7 oz)
½ tsp. cumin
3 cups chicken stock
2 Tbsp. butter or lard
1 tsp. salt
In a skillet over medium heat, melt 1 Tbsp. butter/lard. Add pepitas; sauté, stirring, 2–3 minutes until lightly browned. Transfer to blender.  Add tomatillos, peppers, garlic, cumin, stock and 1 tsp. salt. Blend well; set aside.
In a saucepan over medium heat melt remaining tablespoon of butter/lard. Add tomatillo mixture from blender, then crumble in the chocolate. Stir well and bring to a low boil, stirring constantly until chocolate dissolves. Reduce to low heat; cook about 30 minutes, stirring occasionally, until sauce thickens and color brightens. Serve with chicken or turkey.
Classic Mole Verde
Serve this tangy, herbal and spicy sauce with poached or pan-cooked chicken breasts, fish, shrimp or grilled vegetables.
½ cup raw pepitas
½ pound tomatillos, husked and coarsely chopped
½ jalapeño (or more to taste), roughly chopped
3 romaine lettuce leaves, torn into pieces
¼ small white onion, coarsely chopped
2 garlic cloves, halved
¼ cup loosely packed chopped cilantro
1½ cups chicken stock
1 Tbsp. canola, coconut or olive oil
Salt
Heat a heavy Dutch oven or saucepan over medium heat; add pepitas. Wait until you hear one pop, then stir constantly until they've puffed and popped and smell toasty. (Note: If they get darker than golden, they'll taste bitter!) Transfer to a bowl; cool.
Place cooled pepitas in blender. Add tomatillos, chiles, lettuce, onion, garlic, cilantro and ½ cup of stock. Process until smooth, stirring if needed.
Heat oil in the Dutch oven or saucepan over medium-high heat. Drizzle in a bit of pepita mixture; if it sizzles, add the rest. Cook, stirring, until the mixture darkens and thickens, 8–10 minutes. (It will splutter, so be careful.)
Add remaining stock, bring to simmer, then reduce heat to medium-low and simmer uncovered, stirring, until sauce is thick and creamy, 15–20 minutes.
Season to taste with salt. For a silkier sauce, blend again in batches.
Pipián Salsa
2 garlic cloves, minced
½ cup roasted pepitas
2 canned chipotle peppers
¼ cup fresh cilantro
½ onion, diced
One (14.5 oz. can) diced tomatoes
1 tsp. salt
¼ tsp. black pepper
1 tsp. ground cumin
1 Tbsp. fresh lime juice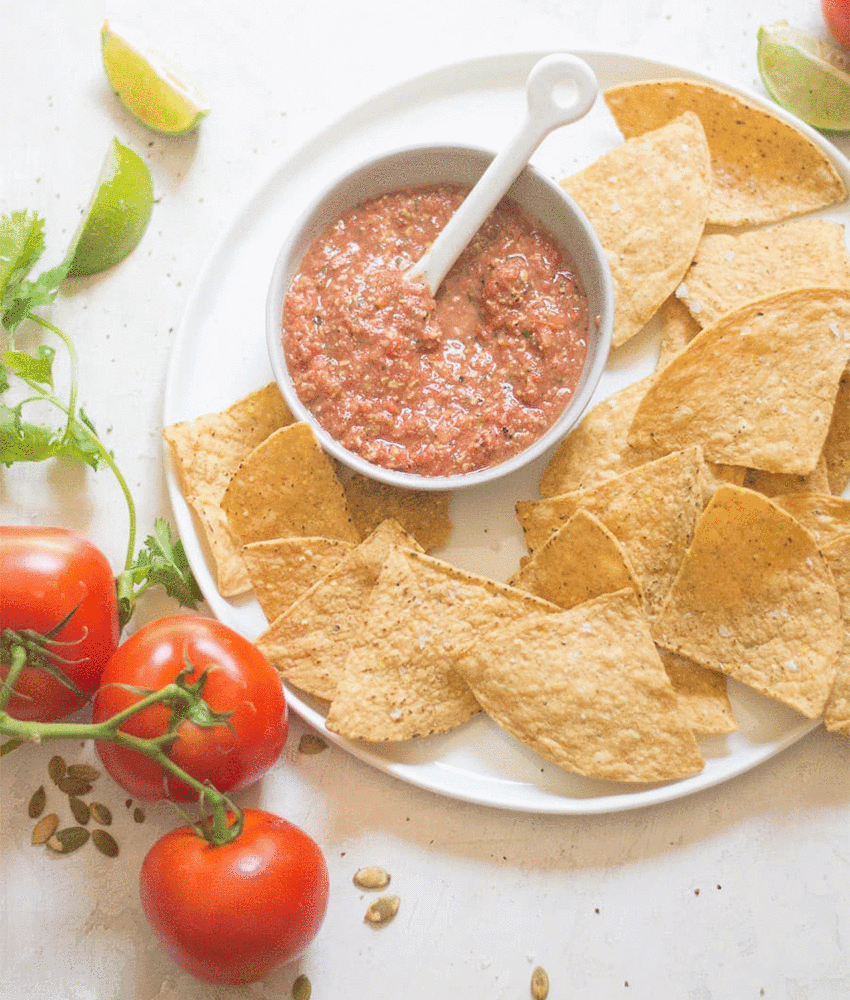 In food processor or blender, mix garlic, pepitas, chipotle peppers, cilantro and onion until minced. Add tomatoes, salt, pepper, cumin and lime juice. Puree until desired smooth or chunky consistency. Store refrigerated up to a week.
Pepita-Cilantro Pesto
1 cup packed fresh cilantro
½ cup extra-virgin olive oil
⅓ cup roasted pepitas
2 Tbsp. lime juice
1 clove garlic
¼ tsp. cayenne pepper
Salt
Optional: ground Parmesan cheese to taste
Blend cilantro, oil, pepitas, lime juice, garlic, cayenne and ½ tsp. salt until mostly smooth. Add Parmesan, if using, and blend well.
Janet Blaser is the author of the best-selling book, Why We Left: An Anthology of American Women Expats, featured on CNBC and MarketWatch. She has lived in Mexico since 2006. You can find her on Instagram at @thejanetblaser.