Half of all organized crime in Mexico is planned inside jails due to corruption in the prison system, according to the federal public security secretary.
"Unfortunately, the prisons in the country are marked by corruption and the high rates of corruption sadly translate into 50% of organized crime being run from within prison facilities. This is an example of the challenge we have in front of us," Alfonso Durazo said.
The secretary said that acknowledging the reality does not reflect poorly on the current government because it is not responsible for creating the situation. However, it does have an obligation to solve the problem, Durazo added.
The official also acknowledged the wider problem of corruption in Mexico, ironically describing Mexico's low position on Transparency International's Corruption Perception Index as a "feat" of past governments.
"In the year 2000 . . . Mexico was in 53rd place on the worldwide corruption rankings, six years later, the government of president [Vicente] Fox left our country in 70th place. Six years later, the government of Felipe Calderón left it in 100th place. In 2016, we're in 123rd place, then 134th in 2017 and 138th in 2018 out of 175 evaluated countries," Durazo said.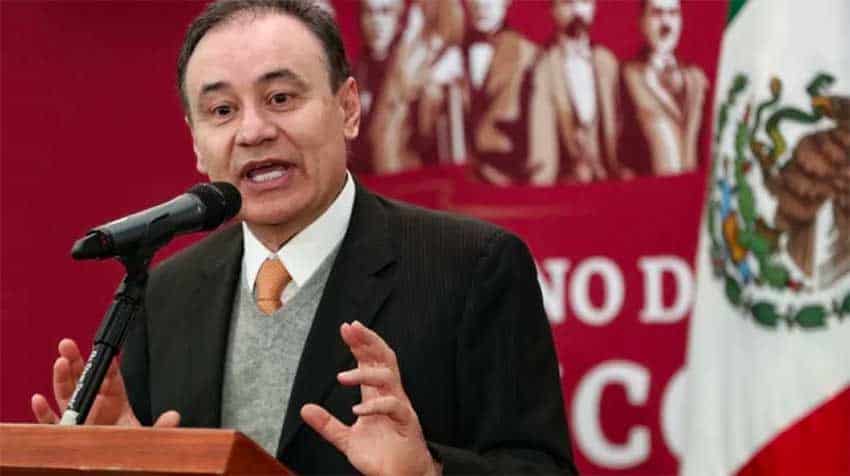 "Understand that it is quite a feat to move from one position to another when there are only 175 countries evaluated and that speaks to us about the scale of the challenge we have," he added.
To stamp out corruption in federal security forces, the Secretariat of Public Security is implementing an anti-corruption and open government program, Durazo said, explaining that its goal is to create a culture of accountability.
Measures to combat corruption "historically haven't existed in the security forces," he added.
"They haven't existed because these forces have been used to commit abuses against the population . . . In this government, we will never use public force to repress. Consequently, we won't have anything to hide . . ."
Despite recent spates of violence in Guanajuato and Veracruz, Durazo said that the security situation in both states is under control.
Police and military operations have "constrained" and "weakened" feuding criminal organizations, he said, charging that both the Santa Rosa de Lima Cartel – a gang of Guanajuato-based fuel thieves – and the Jalisco New Generation Cartel (CJNG) have been debilitated.
In addition to on-the-ground operations against the cartels, financial authorities have targeted criminals' bank accounts, Durazo said.
Despite President López Obrador saying in January that the government's security strategy "no longer includes capturing drug lords," the security secretary said that operations are under way to apprehend suspected CJNG leader Nemesio "El Mencho" Oseguera Cervantes and alleged Santa Rosa Cartel capo José Antonio "El Marro" Yépez Ortiz.
That strategy also includes the creation of the national guard, which has now been approved by all 32 state congresses. Durazo said a budget of 20 billion pesos (US $1.05 billion) will be required this year to pay the salaries and benefits of 21,000 new recruits and to purchase equipment for them.
Joining the recruits in the initial incarnation will be 35,000 military police, 15,000 Federal Police and 8,000 naval police, who will be integrated into the force with their own uniforms and equipment and under a separate budget, the secretary said.
Source: Milenio (sp)