Aeroméxico announced Thursday morning that the day's flights to the municipalities of Culiacán, Los Mochis and Mazatlán in the northern state of Sinaloa were canceled after the arrest of a cartel leader, while the Culiacán and Mazatlán International Airports both announced closures for part of the day.
The decision came after shootings, car fires and blockades were reported across the state due to the arrest of Ovidio Guzmán, son of drug trafficker Joaquín "El Chapo" Guzmán. The airline said that it will apply its protection policy to travelers.
Volaris and VivaAerobus also announced the cancellation of Thursday's flights to Culiacán and Mazatlán owing to violence reported in the state. Volaris canceled the flight bound to Los Mochis.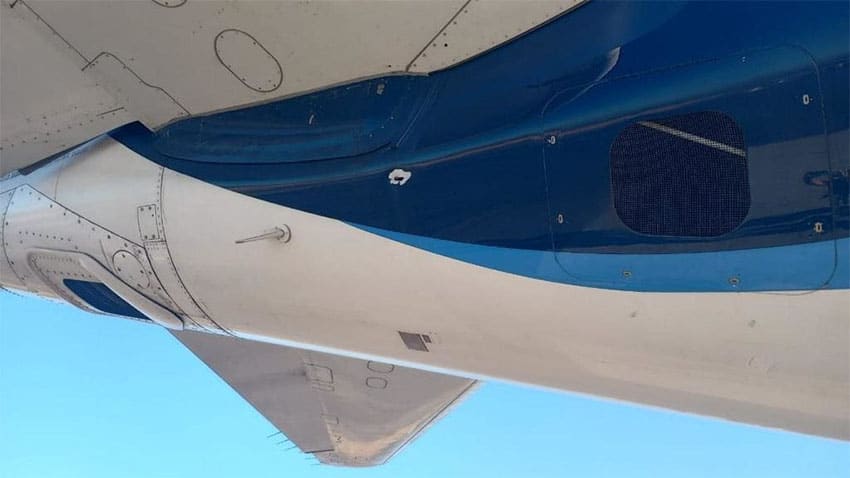 The acts of violence were reported before dawn on Thursday, leading local authorities to ask all residents to stay home and avoid being out on the street. The local educational authority also ordered schools at all levels to close for the day.
At Culiacán International Airport, Reuters reported Thursday morning that the fuselage of a plane bound from Culiacán, Sinaloa to Mexico City was hit by gunfire. A video that went viral on social media showed images from inside the plane while the shooting was happening outside. No passengers or employees were injured.
Following the violent events, the Culiacán International Airport announced that for security reasons it would be closed from 8:30 a.m. to 10 p.m. The Mazatlán International Airport also announced that it would be closed from 9:20 a.m. until 8 p.m.
In October 2019, Ovidio Guzmán was captured and later released causing a violent upheaval in Culiacán. At the time, President López Obrador said he supported the cabinet's security decision to release Ovidio.
With reports from Reuters, Milenio and Noroeste