President López Obrador announced plans of implementing joint anti-inflation measures in conjunction with other Latin American leaders on Thursday. 
The objective of the agreement is to promote commercial exchange and eliminate tariffs to combat shortages of key products and keep prices low in the face of rising inflation.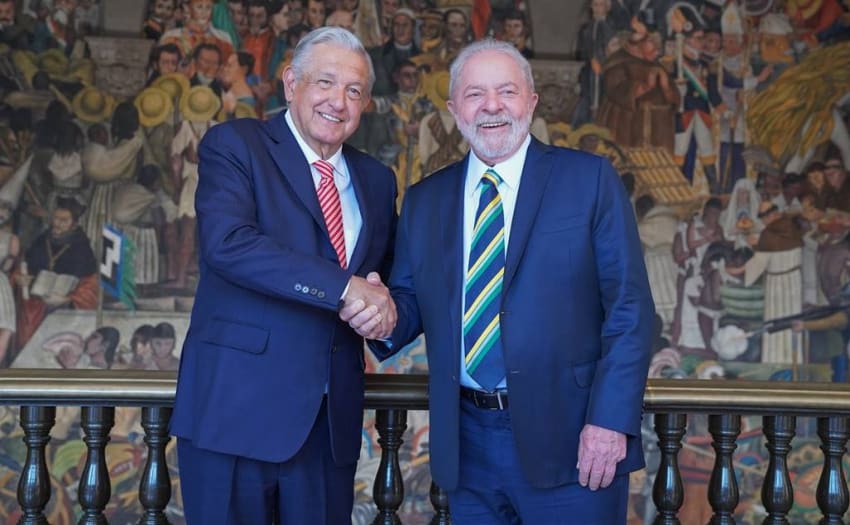 His statement follows phone conversations with Brazilian president Luiz Inácio Lula da Silva, Colombian president Gustavo Petro, Argentinian president Alberto Fernández and Cuban president Miguel Díaz-Canel. 
"We are going to carry out a mutually beneficial anti-inflation plan for growth, [and] for economic and commercial exchange with the countries of Latin America," President López Obrador said during his morning press conference on Thursday. 
According to the newspaper El País, the agreement is a way for the López Obrador administration to flex its diplomatic muscles. The Mexican government has emphasized regional cooperation through mechanisms such as the Community of Latin American and Caribbean States (CELAC) and the Pacific Alliance. 
Lula, as the Brazilian president is popularly known, confirmed the plan through his social networks, noting that he intends to visit Mexico "as soon as possible." He also invited President López Obrador to visit Brazil. 
The leaders will hold a teleconference on April 5 to discuss the plan, to be followed by an in-person meeting at a later date.
While Brazil left CELAC in 2020 during the presidency of Jair Bolsonaro, Lula has since announced a return to the regional group after winning re-election in 2022. 
"We are going to work to strengthen Latin America, CELAC and the Unasur [the Union of South American Nations]," Lula wrote in a statement. 
"We are going to think about what we can do to better unite our neighboring countries and what brings us together." 
President López Obrador has also reached out to Chilean president Gabriel Boric and Bolivian president Luis Arce to join the initiative, and he intends to reach out to Honduran president Xiomara Castro. 
While Latin America enjoyed relative economic stability in 2022 despite the broader global downturn, inflationary pressures remain high. The International Monetary Fund (IMF) predicted that inflation in Latin America will close this year at 7.1%. Argentina has been particularly hard hit, with an inflation rate close to 95% in 2022, with Colombia also seeing its highest price increases in over two decades. Brazil's 13.75% interest rate has provoked backlash and criticism of the country's central bank. 
While Mexico's 11% interest rate remains a challenge, the Mexican peso has been gaining ground against the U.S. dollar, reaching its highest level since 2018. The president has credited his government's handling of the economy for the peso's strong performance. 
With reports from El Economista and El País