Headline and core inflation both rose in the first half of January, despite efforts by the federal government and Mexico's central bank to tame the scourge.
The national statistics agency INEGI reported Tuesday that annual headline inflation was 7.94% in the first half of the month.
The figure – slightly above market expectations – is 0.12 percentage points higher than the annual inflation level recorded in the final month of 2022. It is the highest rate since the first half of November, when headline inflation was 8.14%.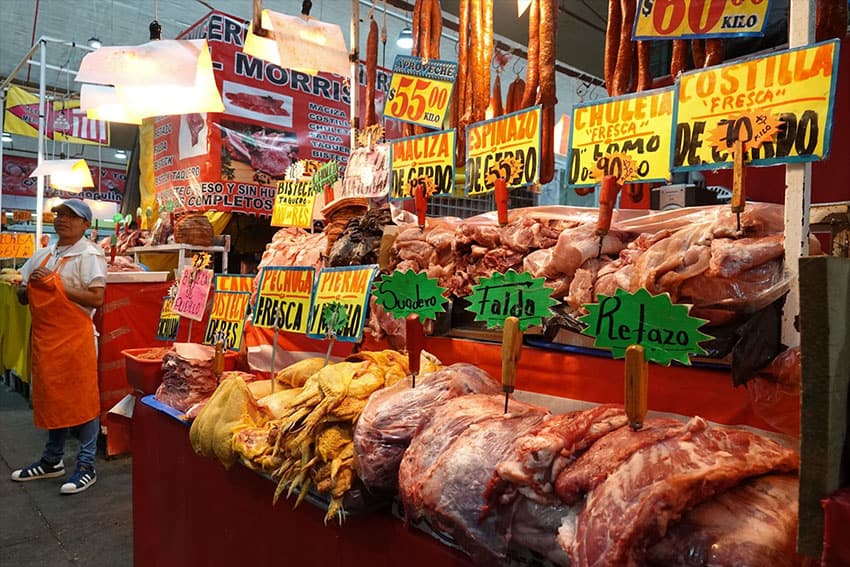 The newspaper El País reported that inflation typically rises at the beginning of the year due to increases to the minimum wage – a 20% rise took effect Jan. 1 – and adjustments to taxes on products such as tobacco.
The annual core inflation rate, which strips out some volatile food and energy prices, was 8.45% in the first half of January, up from 8.35% in December. It is also the highest rate since the first half of November, when core inflation was 8.66%.
INEGI data shows that fruit and vegetable prices were 9.97% higher in the first half of January compared to a year earlier, while meat was 10% more expensive. Prices for packaged food, beverages and tobacco surged 14.09% on an annual basis while the cost of non-food goods was up 7.57%.
Prices for services were 5.47% higher, while those for energy including fuel and electricity rose 3.59%.
Total inflation has now been above the Bank of Mexico's target range of 3% give or take a percentage point for 45 quincenas, or two-week periods.
Inflation remains high despite the government's implementation of an anti-inflation plan and an aggressive tightening cycle pursued by the Bank of México over the past 18 months.
The central bank's key rate is currently set at a record high of 10.5% after four consecutive 75-basis point increases last year, followed by a 50 bp hike in December.
The bank is expected to enact an additional, albeit smaller, rate hike after its board meets to discuss monetary policy on Feb. 9.
"It's expected that the Bank of Mexico will lift its interest rate by 25 basis points on Feb. 9 and additional increases can't be ruled out," said Gabriela Siller, director of economic analysis at Banco Base.
With reports from El Financiero, El País and EFE