Several sections of the interoceanic railway project, which will include tracks connecting the Gulf of Mexico in Veracruz to the Pacific Ocean in Oaxaca, were visited as part of a three-day tour by President Andrés Manuel López Obrador.
In a tweet on Sunday, AMLO reported he was verifying the progress of the Interoceanic Corridor of the Isthmus of Tehuantepec (CIIT), a massive infrastructure project that includes the interoceanic train, which will carry passengers and cargo over a seaport-to-seaport route of 303 kilometers (188 miles).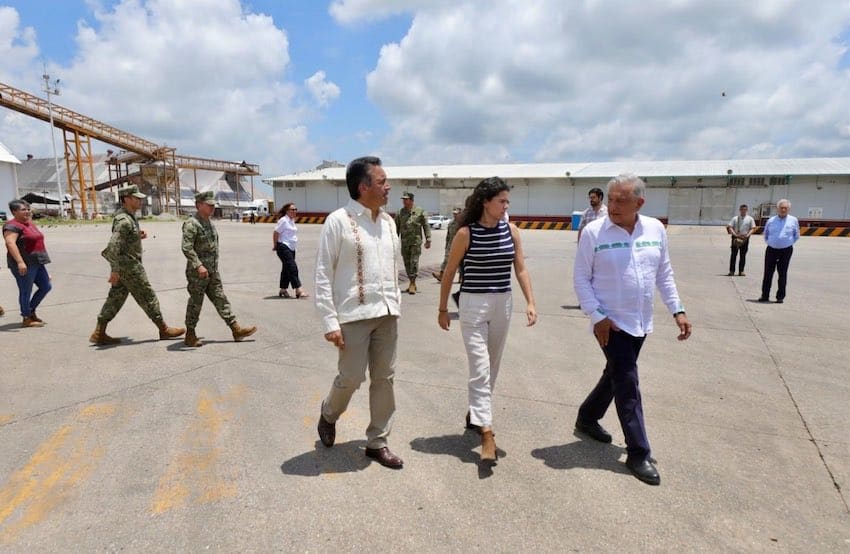 The president also presented the project's first locomotive, which provided a preview of the train's logo: smiling women dressed in the traditional clothing of Oaxaca, Veracruz, Chiapas and Tabasco.
Largely using rehabilitated tracks from previous rail lines, the main line of the railway will run between the port cities of Salina Cruz, Oaxaca and Coatzacoalcos, Veracruz. Additionally, the project also includes passenger and cargo railway lines to other areas, roadways, industrial parks, a gas pipeline and a fiber optic network.
Mexican officials have compared the main line across the isthmus to a "cheaper and faster" Panama Canal, noting that it will have the capacity to transport 1.4 million containers annually from port to port on journeys of less than 6 hours. Last month, Economy Minister Raquel Buenrostro said the project, once operational, could account for as much as 5% of Mexico's GDP.
AMLO visited the line that goes from Tapachula, Chiapas to Ixtepec, Oaxaca on Friday, before inspecting the main line on Saturday. He finished on Sunday with a look at the section that goes to Palenque, Chiapas, where it will connect with the Maya Train. Accompanied by some of his top cabinet ministers and other government officials, he also got to see the progress on some of the project's 10 industrial parks.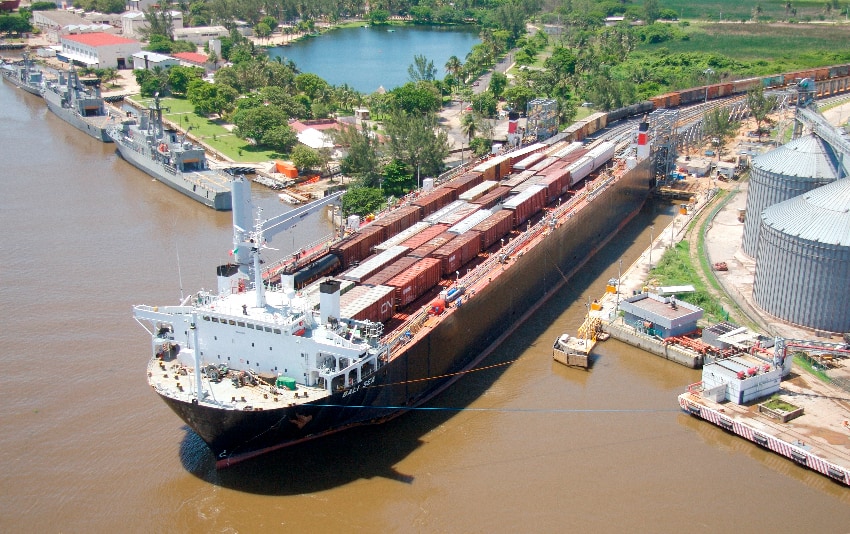 "Another of the great projects that the government of Mexico is building," remarked Energy Minister Rocío Nahle, in tacit reference to the Maya Train, Felipe Ángeles International Airport and the Olmeca Refinery in Dos Bocas, Tabasco.
Asked when the interoceanic train line will be operational, AMLO said it will occur before his administration ends on Sept. 30, 2024, although he did not set a date. On Twitter, he said a supervised test run will be carried out next month, on Sept. 17.
"That's why I'm in a hurry," he said. "I have very little [time] left. Before I go, I must leave the train operating."
With reports from Reforma, Contra Réplica and Sin Embargo