Protestors in Guerrero who had blockaded the Autopista del Sol highway on the southern outskirts of state capital Chilpancingo intermittently since Monday agreed to end their protest on Tuesday afternoon, releasing their 13 hostages and returning weapons, handcuffs and an armored troop carrier they'd seized from their law enforcement captives.
After a brief respite from another blockade yesterday, the highway was blocked again in both directions by 6:30 a.m. Tuesday, according to the federal roads and bridges agency Capufe. Media reports said the protesters used stones, tires and vehicles to block the highway.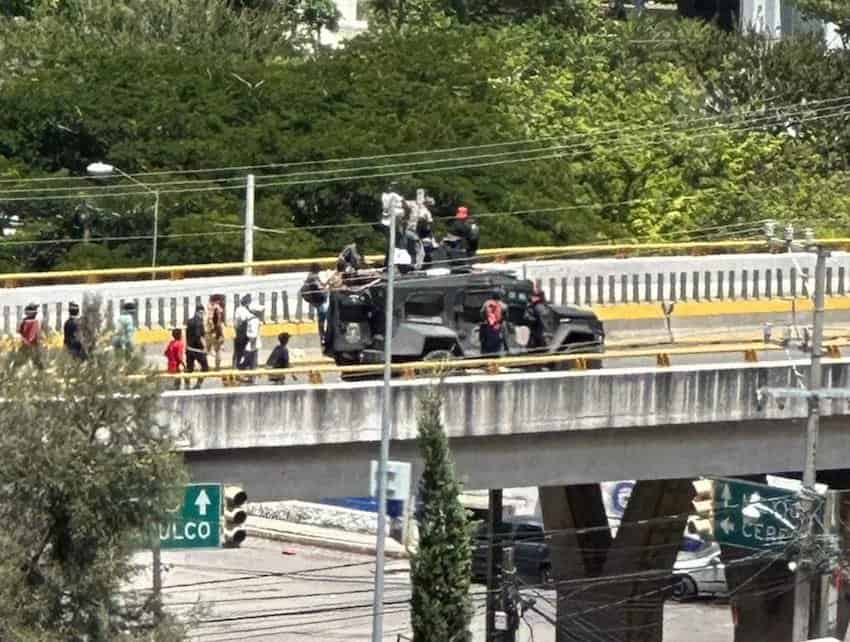 The protesters were mostly residents of the nearby mountain communities of San Miguel Totolapan and Heliodoro Castillo. They said they want the government to fulfill a promise to invest 5 million pesos (US $293,000) to improve local roads, of which they say only 500,000 pesos (US $29,000) have been delivered.
However, authorities claim that Monday's protest was in fact sparked by the arrest of two members of the Los Ardillos criminal group.
"Yesterday in Chilpancingo, there was a demonstration initiated at the will of two people identified as criminal leaders, who were arrested in possession of cartridges, magazines and drugs and linked to various crimes in this region," said Rosa Icela Rodríguez, head of the Ministry of Citizen Security and Protection (SSPC) at President López Obrador's daily press conference Tuesday morning.
Rodríguez condemned the actions of protestors and claimed that many had been forced to demonstrate by criminal groups. Footage on social media appeared to show a large crowd cheering, as a "Black Mamba" troop carrier was used to break open a gate. At around 11 a.m. local time, Guerrero Minister of Government Ludwig Reynoso Núñez initiated talks with community leaders to discuss their demands.
While the highway was cleared around 7 p.m. on Monday, protestors left with 13 captives and the armored vehicle belonging to the Public Security Ministry. The captives — five members of the National Guard, five state policemen and one federal and two local government officials — were released early Tuesday afternoon after lengthy negotiations. 
It is unclear what protesters were promised in return. 
In his Tuesday morning press conference, President López Obrador called on locals "not to allow themselves to be manipulated by those who direct these gangs that are linked to crime." He insisted that the disturbance would be resolved without force.
During the second protest, most businesses in Chilpancingo were shut, public transport was reduced, and state Education Minister Marcial Rodríguez Saldaña said schools would remain closed as there was no way to ensure pupils' safety.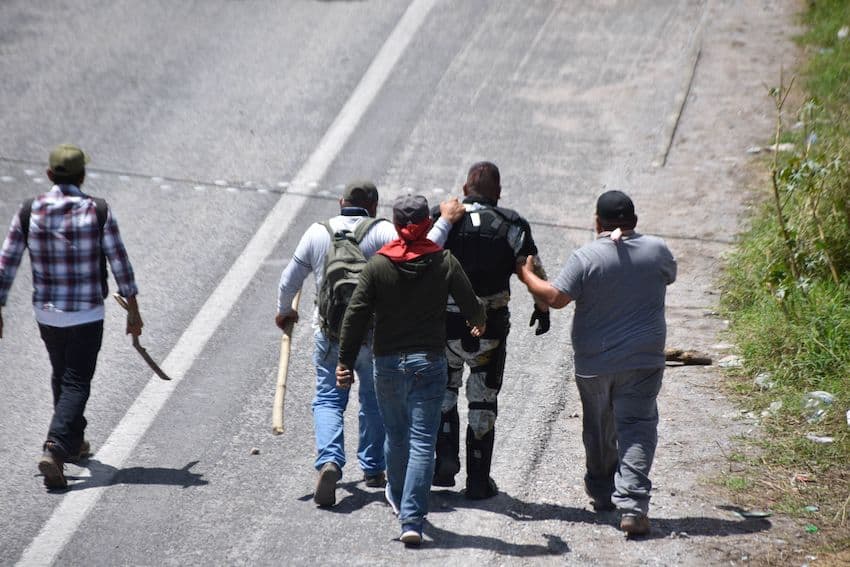 The protests ended peacefully, and the road is once again open as normal.
The Defense Ministry has identified 16 criminal groups operating in Guerrero, including Los Ardillos. These groups are competing for control of drug sales, extortion and kidnapping rackets and control of opium production in the area, competition that has driven a wave of homicides in the area.
In June of 2022, local taxi drivers blocked the Autopista del Sol highway in the same area to protest the state government's failure to provide security for transport workers.
With reports from Milenio and El Financiero