Tropical Storm Beatriz has been upgraded to a Category 1 hurricane off Mexico's Pacific coast, while Hurricane Adrian has swelled to a Category 2 according to the United States National Hurricane Center (NHC).
Early Friday morning, Beatriz was just south of the city of Lázaro Cárdenas, Michoacán, moving at 20 km/h in a northwesterly direction along Mexico's Pacific coast with maximum sustained winds of 120 km/h.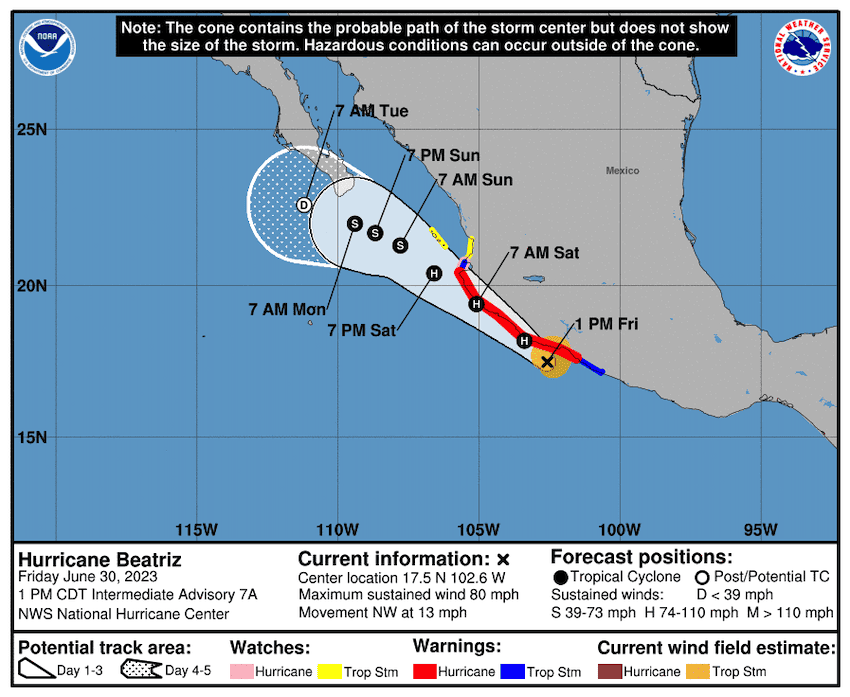 The NHC forecasts that Beatriz will continue strengthening into Saturday, bringing "hurricane-force winds and a dangerous storm surge" to parts of Mexico's southwest coast.
Hurricane warnings were issued for coastal areas in the states of Guerrero, Michoacán, Colima and Jalisco, with predictions of 100-120 km/h winds, waves of up to five meters, and torrential rains between Oaxaca and Nayarit. "These rains could lead to life-threatening flash flooding and landslides," the NHC warned.
On Thursday, the Mexican Navy reported that two of Mexico's largest Pacific ports, Lázaro Cárdenas and Manzanillo, would be closed in anticipation of the hurricane. The National Meteorological Service (SMN) has warned residents in the affected states to take precautions and comply with recommendations issued by the National Civil Protection System.
Beatriz is predicted to reach the Baja California peninsula on Sunday as a tropical storm, after gradually weakening over the coming days.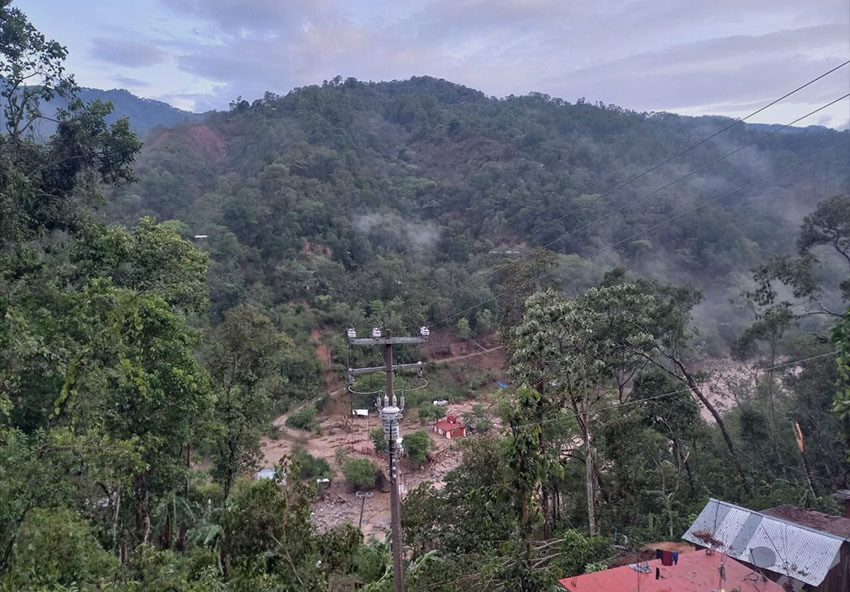 Meanwhile, Hurricane Adrian – which became the first named hurricane of the eastern Pacific season on Wednesday – was upgraded to a Category 2. On Friday morning, it was located around 700 kilometers south of Cabo San Lucas, Baja California Sur, with maximum sustained winds of 155 km/h and gusts of up to 195 km/h.
While Adrian is not predicted to make landfall in Mexico, it has contributed to the heavy rains and high seas along Mexico's Pacific coast.
In May, the SMN predicted that Mexico could see between 26 and 38 storms in the Eastern Pacific and Atlantic oceans during the 2023 hurricane season. As many of nine of these could be Category 3, 4 or 5 hurricanes. 
The El Niño climate pattern, which officially arrived on June 8, can lead to a more active Pacific hurricane season, while also contributing to weaker hurricanes forming in the Atlantic Ocean.
With reports from El Economista and The Conversation