An accident on the Mexico City-Querétaro highway on Wednesday caused traffic chaos, with a line of vehicles exceeding 50 kilometers reported on Thursday morning.
An LP gas tank truck overturned in the municipality of San Juan del Río, Querétaro, at approximately 4 p.m Wednesday after it hit the guardrail as it traveled toward Querétaro city.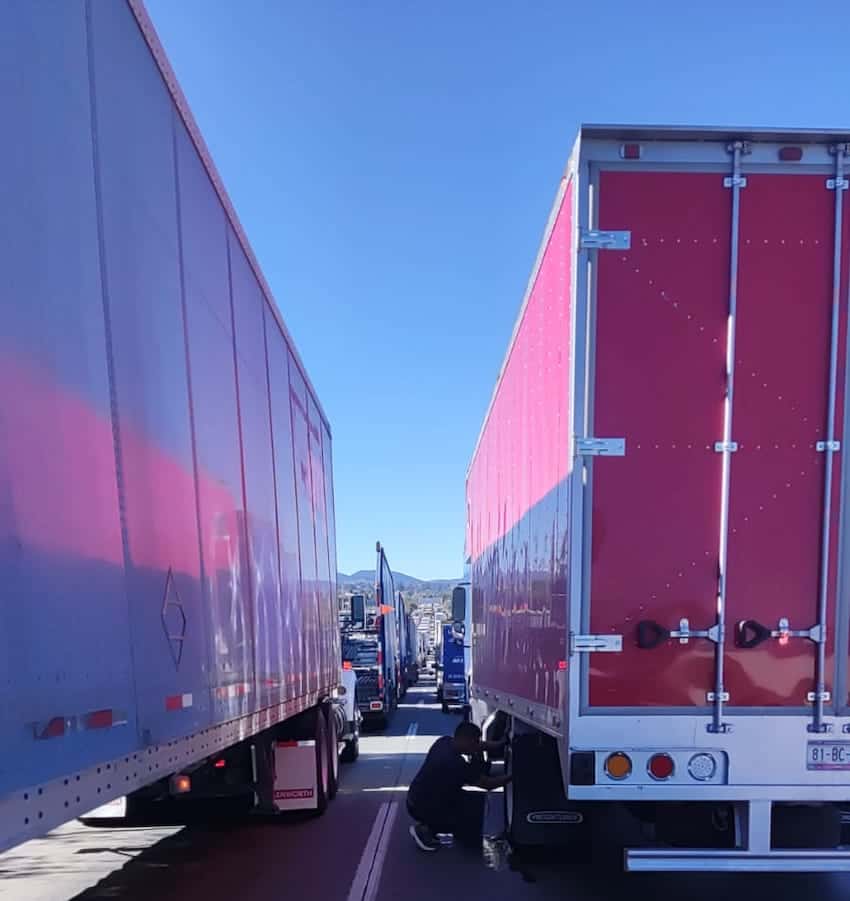 The truck's tank detached from the rest of the vehicle in the accident, which authorities attributed to excessive speed. The driver was reportedly injured.
Northbound lanes were closed as authorities worked to clear the highway, leaving a large number of motorists stranded in their vehicles.
Just before 7:30 a.m. Thursday – more than 15 hours after the accident occurred – federal highways agency Capufe said on the X social media platform that the accident had been attended to and indicated that the highway had reopened. It said there was a line of vehicles approximately 53 kilometers long and advised motorists to "drive carefully."
That advice was easy to heed for many – the highway may have reopened but they could barely move.
Sigue cerrada la México-Querétaro debido a una volcadura de pipa de gas a la altura del Km. 160, en dirección a Querétaro. Lleva al menos 15 horas el cierre a la circulación en la autopista.

CAPUFE reporta ¡53 kilómetros de fila! Mucha paciencia, quienes están en la zona. pic.twitter.com/IEweNaYgFU

— Joaquín López-Dóriga (@lopezdoriga) November 16, 2023
"It's taken more than two hours to advance one kilometer," one motorist said on X in the early afternoon.
The Heraldo de México newspaper spoke with another motorist and reported at 1:30 p.m. that thousands of people remained stuck in their vehicles.
A video posted to X by journalist Joaquín López-Dóriga showed a long lineup of vehicles, including many tractor-trailers, from the vantage point of a car traveling unimpeded along a southbound lane of the Mexico City-Querétaro highway.
Accidents occur frequently on the highway, which is often clogged with traffic. Thirteen people were killed in one accident last year.
With reports from Animal Político, El Heraldo de México and El Financiero