Human Rights Watch has issued a damning 2022 review for Mexico, arguing that President López Obrador's militarized security policy risks facilitating abuses by security forces while failing to reduce violent crime.
The review notes that homicide rates have reached "historic highs" since AMLO took office in 2018, reaching 28 per 100,000 in 2021 — although this appears to have declined slightly in 2022. As of September, 105,000 people were considered missing, and impunity remains at about 99%.
Furthermore, Mexico is one of the most dangerous countries in the world for journalists and human rights defenders. Fifteen journalists were murdered between January and September 2022 and 12 human rights defenders were killed in the first six months of that year. These abuses are rarely investigated or prosecuted.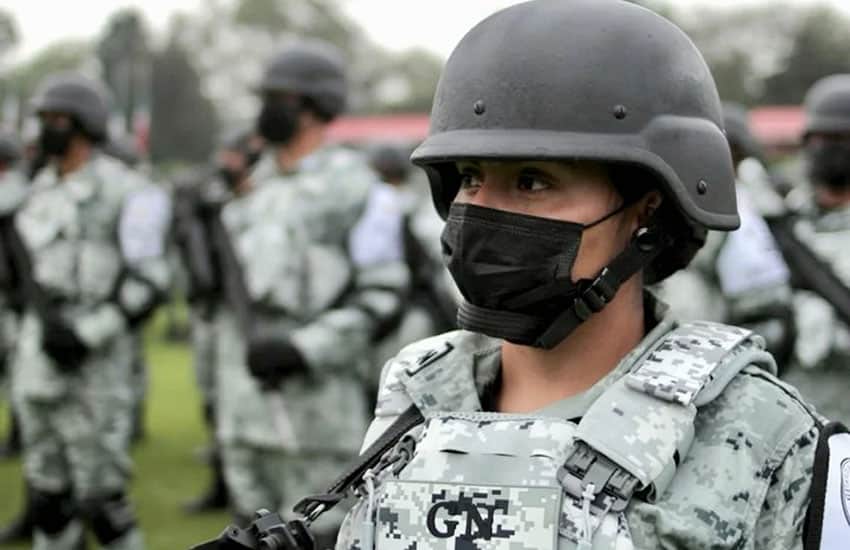 Against this backdrop, the report notes that AMLO "has greatly expanded the budget, autonomy, and responsibilities of the armed forces, deploying them for hundreds of tasks traditionally conducted by civilian authorities, such as law enforcement, customs enforcement, controlling irregular immigration, running social programs, and administering public works projects."
The most significant shift has been the replacement of the Federal Police with the National Guard in 2019. Police functions were formally transferred to the Ministry of Defense in 2022, while an additional reform ensured that soldiers carrying out policing duties are subject to military rather than civilian law.
HRW's review argues this militarization continues a trend that started with Felipe Calderón's declaration of "war" on organized crime in 2006 and has historically contributed to human rights abuses. Government data shows that the army killed 5,335 civilians between 2007 and 2022, while studies suggest that torture is regularly used to extract confessions.
Still more alarmingly, the review notes that human rights commission complaints against the Army and the National Guard have increased steadily since 2018. In 2021, 940 such complaints were registered, the highest number in eight years.
The report also flags Mexico's collaboration with the United States to prevent migrants from traveling through the country, deploying nearly 30,000 troops to enforce immigration controls. This increases the risk of racial profiling at checkpoints and leaves stranded migrants vulnerable to abuse by organized crime.
Meanwhile, Mexico has dragged its feet on climate policy and disability rights, the review argues. However, it shows more progress in gender equality, with a wave of states voting in 2022 to legalize same-sex marriage and increase access to abortion.
With reports from Reforma