A federal judge has provisionally blocked imports of Cuban ballast for the construction of the Maya Train after a transport ship damaged a coral reef near Puerto Morelos, Quintana Roo.
The judge granted the injunction to a group of environmental activists who claimed the ship had damaged the reef with its anchor while bringing 20,000 tons of porphyrite stone to near Puerto Morelos in March.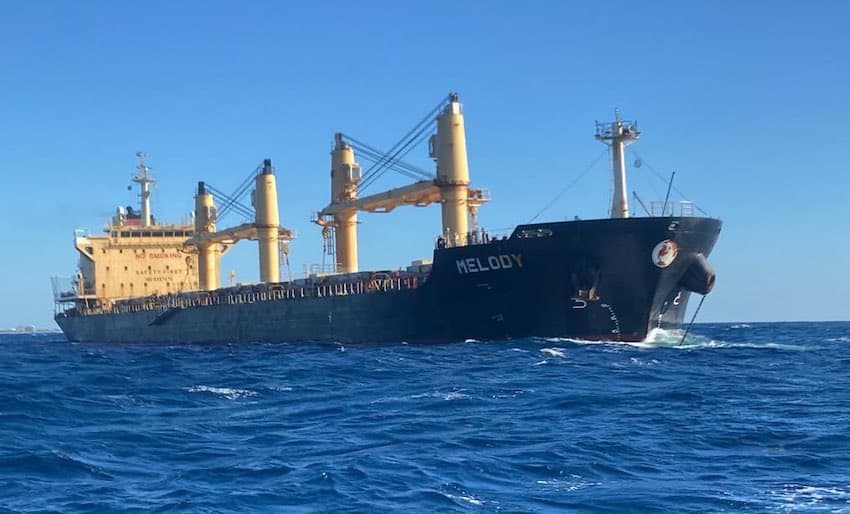 The stone was intended to be transported by barge from the anchored ship to the port of Puerto Morelos, and then crushed for use as ballast under the tracks of the Maya Train.
"This damage to the reef could have been avoided with an environmental impact statement," said Aracely Domínguez, president of the Mayab Ecologist Group (GEMA), one of the groups that filed the injunction.
"They do not have a defined guide of what to do and how they are going to do it."
The damage occurred while the ship was anchoring in a protected area near Puerto Morelos, home to many corals. It was originally reported by diver and underwater videographer Alberto Friscione.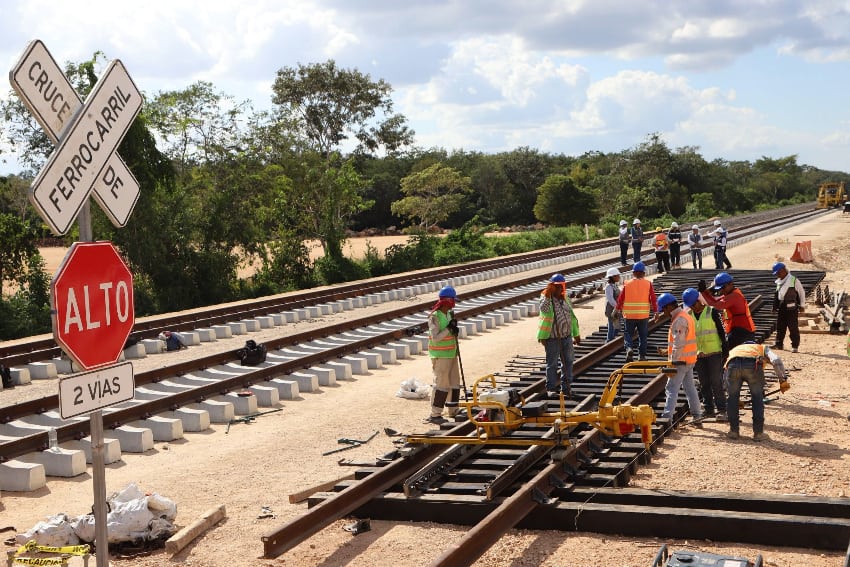 "When [the ship] dropped the anchor, it fell on top of many [corals]," Friscione told EFE at the time. "They pulled the whole chain for several meters, and as the ship drifted, the chain moved and began to break the few or many corals that were there."
After Friscione's complaint, the tanker was moved to an area near the island of Cozumel, where there is a larger sand bank and fewer coral species.
The First District Court, based in Mérida, Yucatán, later issued a ruling stopping the boat from anchoring within the Biosphere Reserve next to the Puerto Morelos Reef National Park.
The latest injunction not only suspends stone imports for the Maya Train ballast but also the expansion of the road used for transporting stone from Puerto Morelos to the Maya Train construction areas. The judge found that expanding the road would involve clearing mangroves protected by Mexico's General Wildlife Law.
This is the latest in a series of setbacks for the Maya Train, President López Obrador's promised railway loop on the Yucatán peninsula. The project is now seriously delayed, partly due to a lack of ballast and other materials, and has faced numerous protests and legal actions by local activists.
"The environmental struggle cannot be just a movement with marches and protests," Domínguez said. "We have dedicated 40 years to having the necessary legal tools to have this defense."
With reports from Infobae