A judge has issued an order temporarily suspending works on section 5 of the Maya Train, which runs between Cancún and Tulum.
The First District Court of Mérida granted the injunction in response to environmentalists' claims that the public-private megaproject, which aims to construct a 1,500-kilometer railroad around the Yucatán Peninsula, lacks authorization to change the use of forest lands.
"When changing the line of the train from the road to the jungle, they did it without investigations, without making the change of land-use," explained José Urbina, a spokesperson for the activist group Sélvame del Tren. "… Article 97 of the Forest Law says that if you cut down a tree without authorization, you cannot touch the area for 20 years."
He argued that the National Fund for Tourism Promotion (Fonatur) should use those 20 years to rethink the Maya Train project in a way that avoids damage to the jungle and underground aquifers.
The injunction was awarded on Tuesday but as of Wednesday, construction work on section 5 continued. Environmental groups called for their supporters on social media to spread the word about the existence of the injunction, and to pressure authorities to halt construction.
Section 5 of the train was initially planned to run through the center of Playa del Carmen, but its route was modified after local hotel owners complained about the impact on their businesses. Jungle has already been cleared to construct the new trackway, triggering protests by environmentalists and Indigenous groups.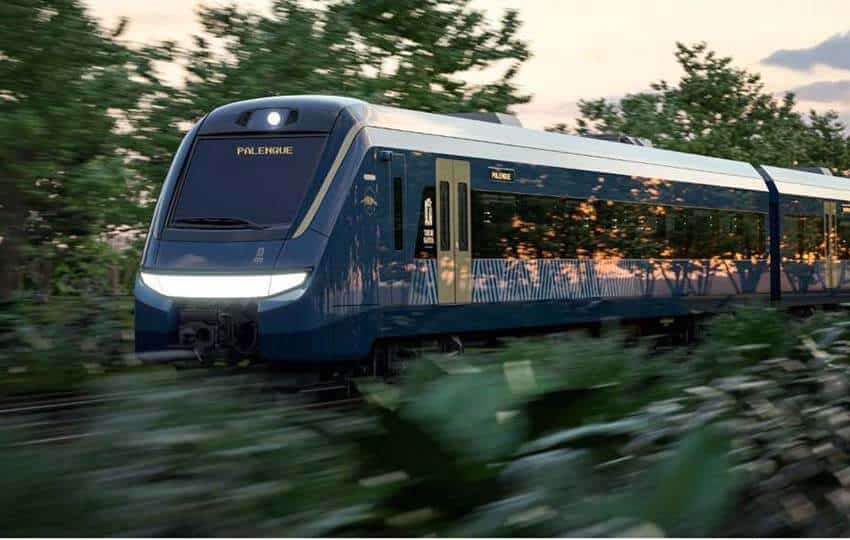 Despite several previous injunctions, construction on section 5 continued through last year, after the government declared the line a matter of national security. In August, a federal judge rejected several outstanding legal challenges, giving the project a green light to continue.
Last month, President López Obrador attempted to appease critics by announcing plans to construct 72 kilometers (45 miles) of elevated trackway over the jungle. However, activists still object to the damage the supporting columns could do to the region's cenotes, or sinkhole lakes.
"From today, any act that aims to continue logging or clearance in the aforementioned areas must be suspended or paralyzed so that the removal or destruction of the area's flora is not permitted," read a statement by the activist group Sélvame del Tren in response to the latest injunction.
The group called for locals to monitor activities on section 5 to ensure that construction crews comply with the suspension order.
With reports from Proceso and La Jornada Maya