An Indigenous environmental and lands rights activist has been murdered in the state of Michoacán, less than three months after the disappearance of two other local activists.
Local residents reported that Eustacio Alcalá Díaz was intercepted while driving a group of nuns from the town of San Juan Huitzontla to the Coalcaman-Aquila highway on April 1.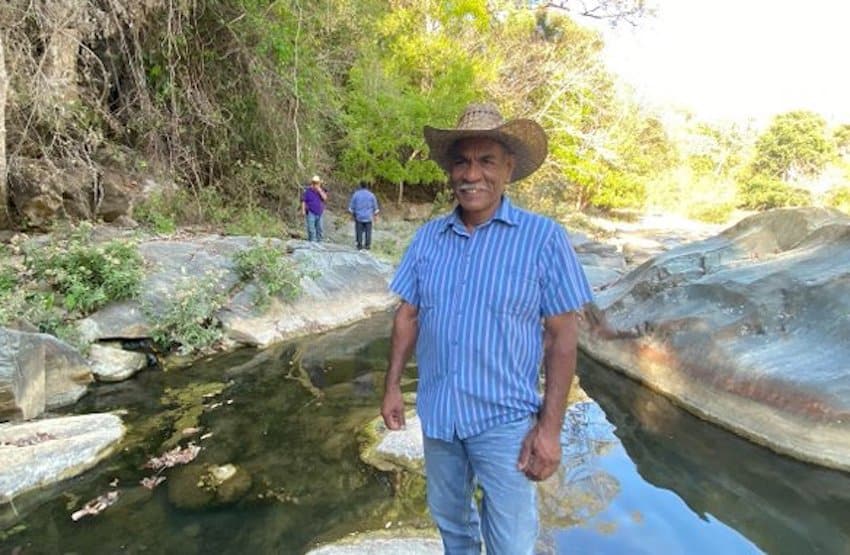 The attackers abducted Alcalá and left the nuns on the roadside.
"When they were intercepted, they were asked their names. When [the attackers] heard Eustathius' [name], they said 'we were looking for you.' They took him away," a local source told El País newspaper.
Two days later, Alcalá was found dead with multiple bullet wounds, according to the local prosecutor's office.
Alcalá, 68, was a community leader in Huitzontla, a village with an Indigenous Nahua population in the highlands of Michoacán.
Huitzontla has resisted mining activity since 2012, when several local communities allied to drive out a criminal group mining illegally in their territory. 
Six years later, the government granted six new concessions to two companies: Las Truchas, a subsidiary of ArcelorMittal, and Las Encinas, a subsidiary of the Ternium steel company.
In January 2022, the communities obtained an injunction against these mines, arguing that the concessions had been granted without community consultation and would "imply the material destruction of our territory and the use of [its] natural resources."
The Economy Ministry asked for the decision to be reviewed.
On Jan.15, two local anti-mining activists – Ricardo Arturo Lagunes Gasca and Antonio Díaz Valencia – disappeared after attending a community meeting in Aquila, near Huitzontla. Their vehicle was later found with bullet holes in it. The two men have still not been found. The same month, a local cell of the Jalisco New Generation Cartel (CJNG) carried out an armed attack in Aquila. Local people also claim that one suspect in the disappearances is linked to the CJNG, which for years has waged a low-intensity war in the region against rival gang Cárteles Unidos.
Local people and human rights organizations believe the disappearances and Alcalá's murder result from an alliance between criminal groups and mining companies, but admit they cannot prove it.
"In the community they are very worried," Meyatzin Velasco, a lawyer for the human rights organization Centro Prodh, told El País newspaper. "For a long time, there has been a tense calm, but at the end of last year threats increased."
"In the [Michoacán highlands], the disputed asset is mineral resources," explained Claudia Ignacia Álvarez, of the Michoacán Human Rights Solidarity Network. "In Huitzontla it is known that there are iron and other minerals. We think this crime is related to mining, but we have no proof."
Mexico is the deadliest country in the world for environmental activists, according to a Global Witness report released in September. 54 activists were murdered in 2021.
"Conflicts over land and mining were each linked to two-thirds of lethal attacks," the report said.
With reports from El País and Animal Político