The latest mishap on the Mexico City Metro system has been partially attributed to a loose screw on a train component.
Two adjoining cars of a train traveling on Line 7 became detached from each other on Sunday afternoon.
The incident occurred at the Metro's Polanco station eight days after a fatal accident on Line 3 and three days after Mexico City Mayor Claudia Sheinbaum announced the deployment of National Guard troops to the Metro system due to a series of what she described as unusual events.
🚨 #ÚltimaHora | Convoy del Metro se separa al llegar a la estación Polanco, en la Línea 7 del Metro CDMX: pic.twitter.com/EpcerCvRmn

— Forbes México (@Forbes_Mexico) January 15, 2023
Videos posted to social media show smoke emanating from the train after the two cars disconnected, which officials blamed on a loose cable making contact with an electrified guide bar and creating a short circuit.
Metro director Guillermo Calderón told a press conference Monday that the cars uncoupled because the component joining them together had one loose screw and another screw whose head had been sheared off.
"When the security cylinder came off [and] the cars separated, cables made contact with the electrified guide bar and produced a short circuit with a din and smoke," he said.
Calderón said that the detachment wasn't due to a lack of maintenance on the train in question, noting that it had been serviced on time on Jan. 5.
"It's not a matter of maintenance because these safety elements are checked," the Metro chief said.
He described the incident as an "atypical and unusual case," noting also that "the safety ring that fastens to the [security] cylinder wasn't found during the inspection of the tracks."
Calderón's explanation suggests that the train's components were tampered with in an act of sabotage.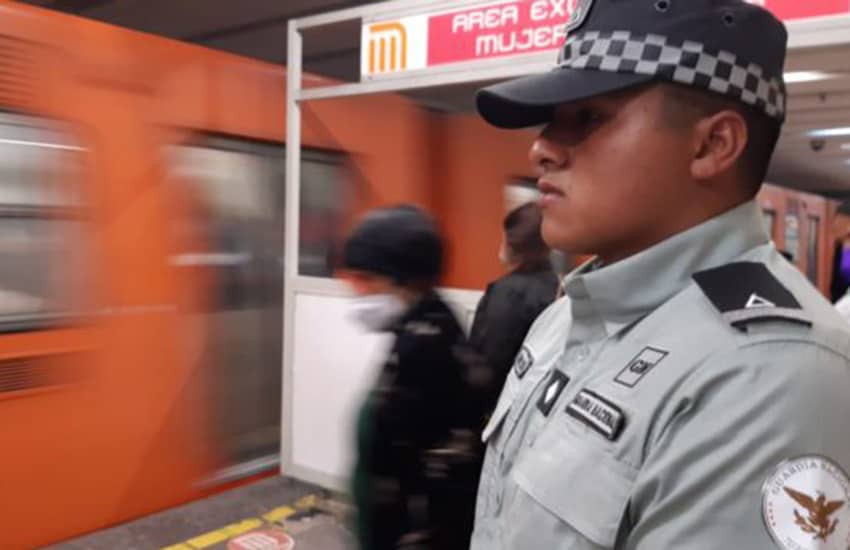 The incident and three other "atypical" occurrences on the Metro system — including the unauthorized extraction of a black box from a train involved in the fatal accident on Jan. 7 — have been referred to the Mexico City Attorney General's Office for investigation.
"Premeditated and malicious acts [have occurred]," Mexico City Governance Minister Martí Batres said Monday.
Mayor Sheinbaum said that government critics were quick to claim that Sunday's incident was related to a lack of maintenance on trains, but asserted that wasn't the case.
What happened has been clearly explained and it will be up to the Attorney General's Office to investigate and locate those responsible, she said.
The train car uncoupling occurred just hours after Line 12 of the Metro system — the scene of an accident in May 2021 that claimed the lives of 26 people — partially reopened.
Service resumed on the underground section 20 months after the entire line — the system's newest — was closed.
With reports from El Heraldo de México and El Financiero